Today we will discuss the best type of roller blind for large windows. The most common question when we created this post was when we had to cover large windows. Below we will explain which type of roller blinds exist, which drive will be more convenient in each case, and is the best configuration for manufacturing and installing roller blinds for large windows.
What types of roller blinds for large windows are there?
Below we will explain which type of blinds we make and the shape of each roller blind. You can view each type of photo to see which option you like best.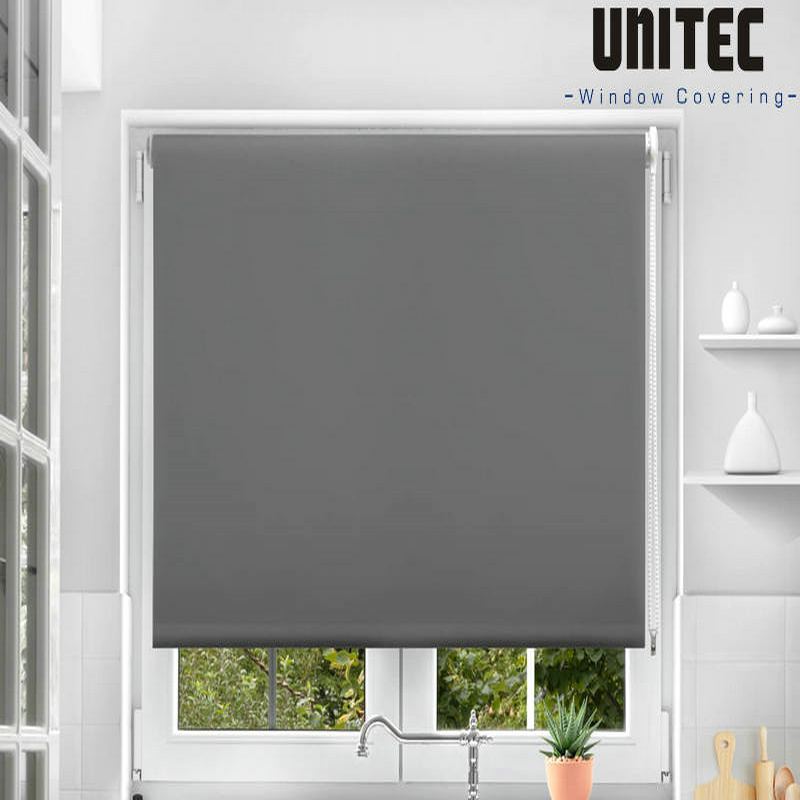 Plain roller blind
This type of blinds is the wisest and most common. The height of the plain weave roller blinds can be adjusted to get the light we need at any time, and we can completely cover each window. In addition, this is very suitable for large windows, because we can cover the window with a piece of fabric. As for aesthetics, it is one of the most suitable roller blind types, and its maintenance and cleaning are very simple.
In addition, we can configure plain weave roller blinds according to our preferences, choosing between various types of fabrics and opacity. Here, you can see the best quality PVC fabric made of glass fiber in our catalog, which makes it heat-resistant and thus has a longer service life. We have unlimited colors and textures, so you can configure it to your liking. Both PVC and polyester are high-quality products.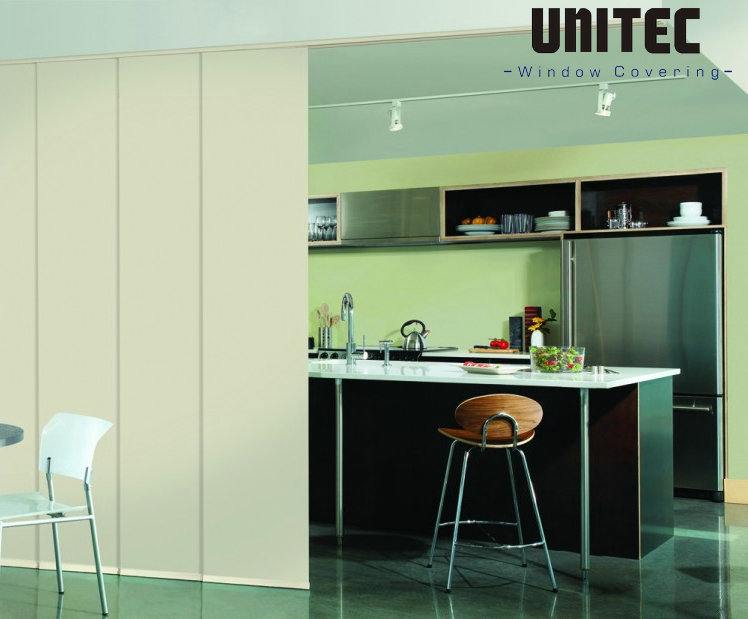 Japanese panel
This type of Japanese panel is composed of several pieces of fabric, stacked on top of each other. They can be made from any of our fabrics and are very easy to maintain. Here, the light is adjusted by the movement of the panel to the side so that we can collect them all together. We can also choose the width of each panel to perfectly divide the window, and they all have the same size.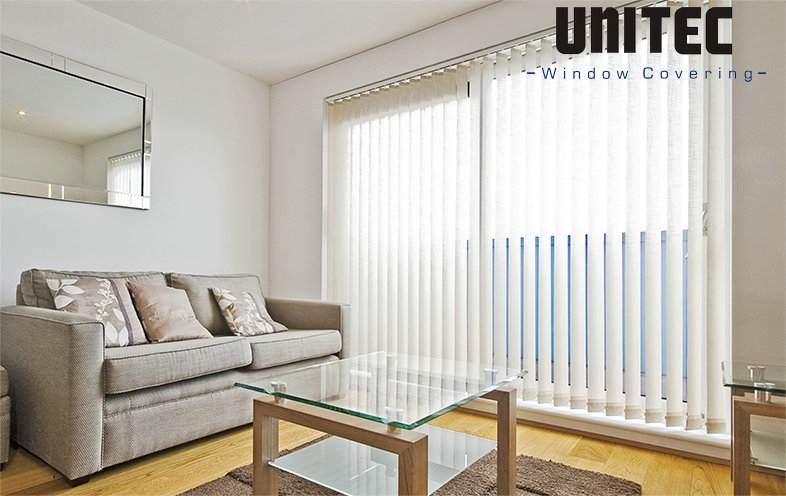 Vertical roller blind
These vertical roller blinds have a very special aesthetic, and the window composition is made of several small pieces of fabric. In order to regulate the entry of light, each small panel rotates around its own vertical axis, so we try to make them completely perpendicular to the window (most open position) or parallel to the window (most closed position). They can also be made from any fabric in our catalog. Polyester is one of the criteria most people choose.
Which type is best for large windows?
It is impossible to answer this question clearly and accurately, because their styles are different, and everyone will bring different notes to our home decoration. However, if we have to recommend any of them, there is no doubt that it is the plain weave roller blind fabric, because it can adjust the 0%-100% of the light entering from the window. As we mentioned earlier, the roller blind can be fully raised to make the window 100% transparent, or lowered until the blinds completely cover all the window glass, thereby achieving complete isolation from the outside world and maintaining its overall privacy. Every room.
---
Post time: Mar-10-2021