So far, we have only used neutral colors (such as white, beige or gray) on plain weave roller blinds, and there are different combinations of these shades. Now, UNITEC will introduce to you that sunscreen roller blinds are also available in color. Good colors bring different effects to your home environment.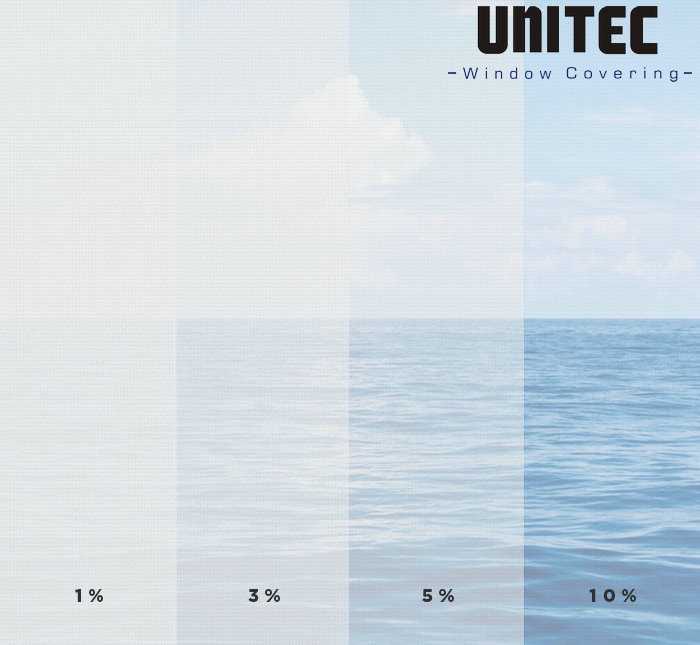 Sunscreen roller blinds are one of the most popular types of roller blinds, and they have a lot of functionality.
It is a microporous fabric composed of polyester, PVC or glass fiber with different openings. Depending on their differences, sunscreen roller blinds can pass more or less light and provide external transparency to always maintain privacy. The opening is 1%, 3%, 5%, 10%.
As sunscreen roller blinds are becoming more and more prominent in all our decorative styles, it is necessary to expand the range of color choices. This is why we want to provide more alternatives in our star products.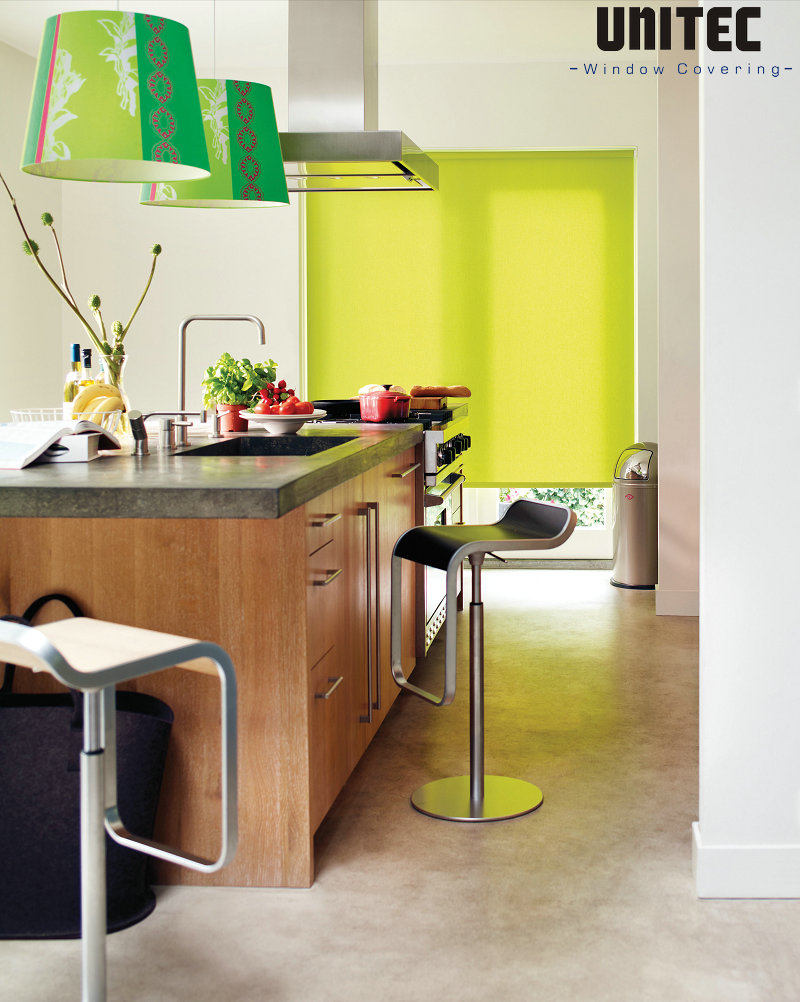 Color sunscreen roller blinds
The screen color roller blind has an average visibility of 5%. With this fabric transparency, the average level of blinds, we will achieve several things. Visibility of the exterior, maintain vision, protect privacy and create colorful rooms.
The texture of the colorful sunscreen roller blinds is shiny (light yellow). It comes in yellow, blue, green, silver red or wine red. Like all screen fabrics, it has the advantage of being a thermal insulation material, which is very suitable for maintaining a good temperature in every season of the year.
The composition of this fabric is 30% polyester fiber and 70% PVC. In the case where two blinds are required, a blind with a central support can be ordered to reduce the space between the two fabrics.
To further understand the color and its effect on light, we always recommend that you use the free sample service. We will unconditionally send the mail by post within 2/3 working days. You can order all 5 colors from us!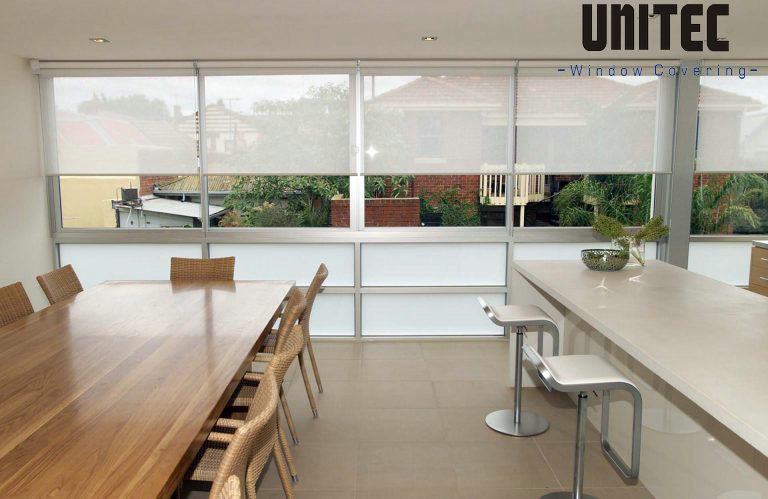 The performance of sunscreen roller blinds
We take this article to remember the attributes. It is a fabric that allows "invisible from the inside".
Durable fabric. Complete functions, suitable for any environment or room. It is also perfectly installed in the office.
The screen fabric will not deform. It is flame retardant and waterproof. Since it is dustproof, it does not require continuous maintenance. Does not wear out and maintains color. The best-selling and most economical type is the URS60 series sunscreen sunscreen roller blinds. The opening rate is 5%, made of polyester and PVC. The color can be customized!
As for cleaning, if local stains appear, it is sufficient to wipe with a piece of water dipped in neutral soap. The color will not lose strength or gloss.
---
Post time: Nov-19-2020