Color jacquard blackout roller blinds fabric URB5503
Product Detail
OVERVIEW
PACKING & SHIPPING
Color jacquard blackout roller blinds fabric URB5503 can complement and improve almost any home, including modern, classic and era styles. The blackout roller blinds are easy to use and are one of the most practical curtains we offer, and they are the favorite of almost all decorations. Color jacquard blackout roller blinds fabric URB5503 is made of 100% polyester fiber without PVC. Striped jacquard pattern on the surface, bright colors, rainbow-like feeling, very fashionable! Not only that, this fabric can also be customized to be fire-resistant, and has antibacterial properties, high damage resistance, and a high shelf life.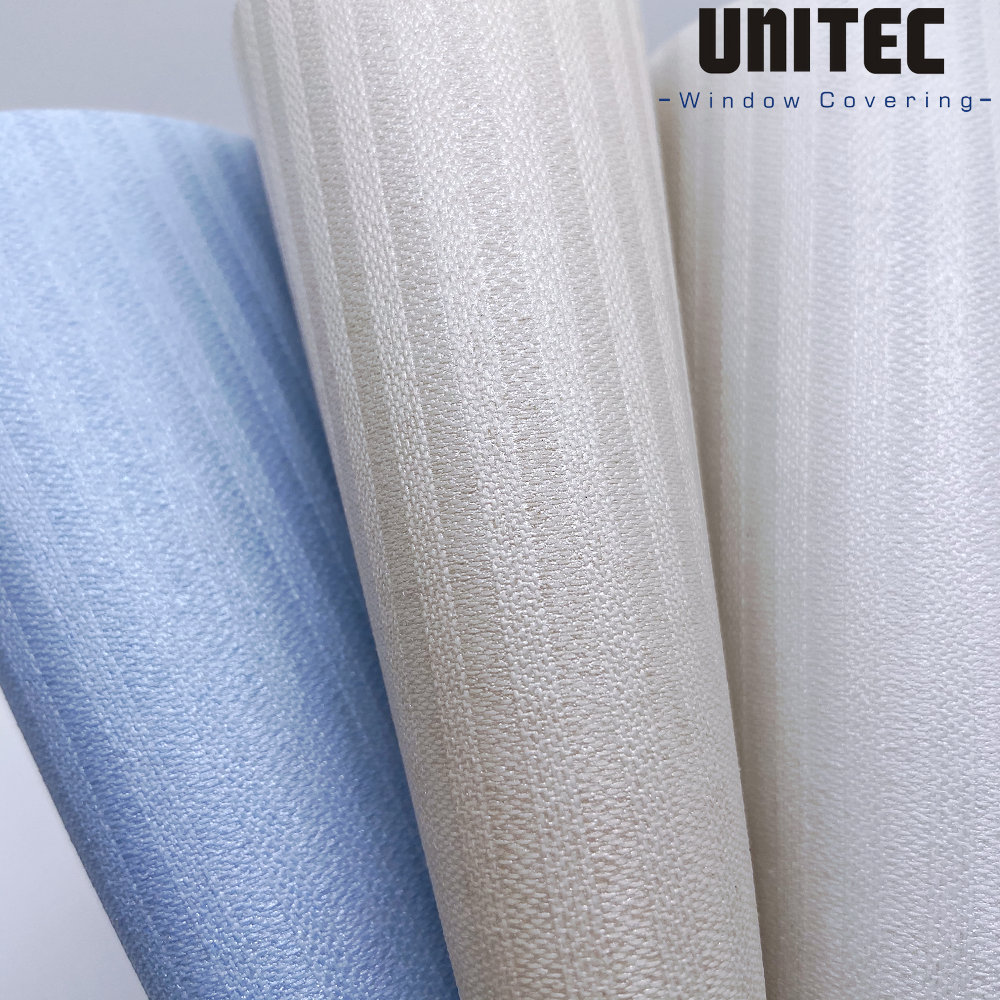 Color jacquard blackout roller blinds fabric URB5503 fabric is made of very durable polyester material, which can be treated to prevent bacteria and reduce discoloration. They are very easy to clean and durable. In addition, UNITEC can help you choose suitable fabrics for high humidity areas such as bathrooms or tropical environments. In order to make the appearance perfect, please use our matching accessories (including bottom rails, brackets and chains) and the increasingly popular cassette enhancement functions, which can hide the reel and bracket components, thereby enhancing the functionality of the Color jacquard blackout roller blinds fabric.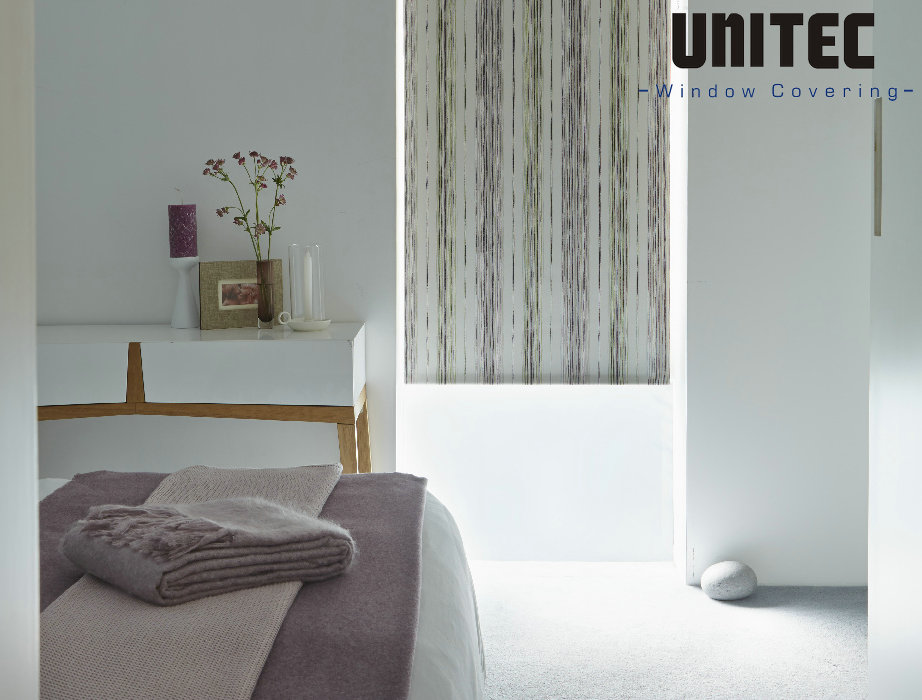 Why is Color jacquard blackout roller blinds fabric URB55 series suitable for home use?
This blackout roller blind has excellent heat reflection characteristics, helping to maintain an energy-saving environment and a comfortable living environment. Using high-quality raw materials, the warranty period is 4-5 years. It can be used for shading fabrics or customized to be flame retardant and waterproof. Suitable for white basic acrylic paint and color acrylic paint. It comes in a variety of colors, can be used with other UNITEC series, and can be used with sunscreen roller blinds, vertical blinds and zebra blinds.
Easy to clean and maintain
For many people, the bedroom or house is one of the things you spend most of your time cleaning and tidying up. This is how we usually want to keep the house beautiful. Therefore, the shape and design of the Color jacquard blackout roller blinds fabric URB5503 you choose is very important. Due to its simple design, classic roller blinds are usually very basic in shape and function. This makes it easy to clean.
Strong decorative
Compared with other indoor window decoration products, UNITEC's cotton and linen combination shutter URB3301 has stronger plasticity and excellent decoration ability. It has natural rich and gorgeous patterns that can meet various style requirements.
Adjust natural light
The filtered glare becomes soft scattered light, which can eliminate the glare on the indoor computer or TV screen and improve people's visual comfort.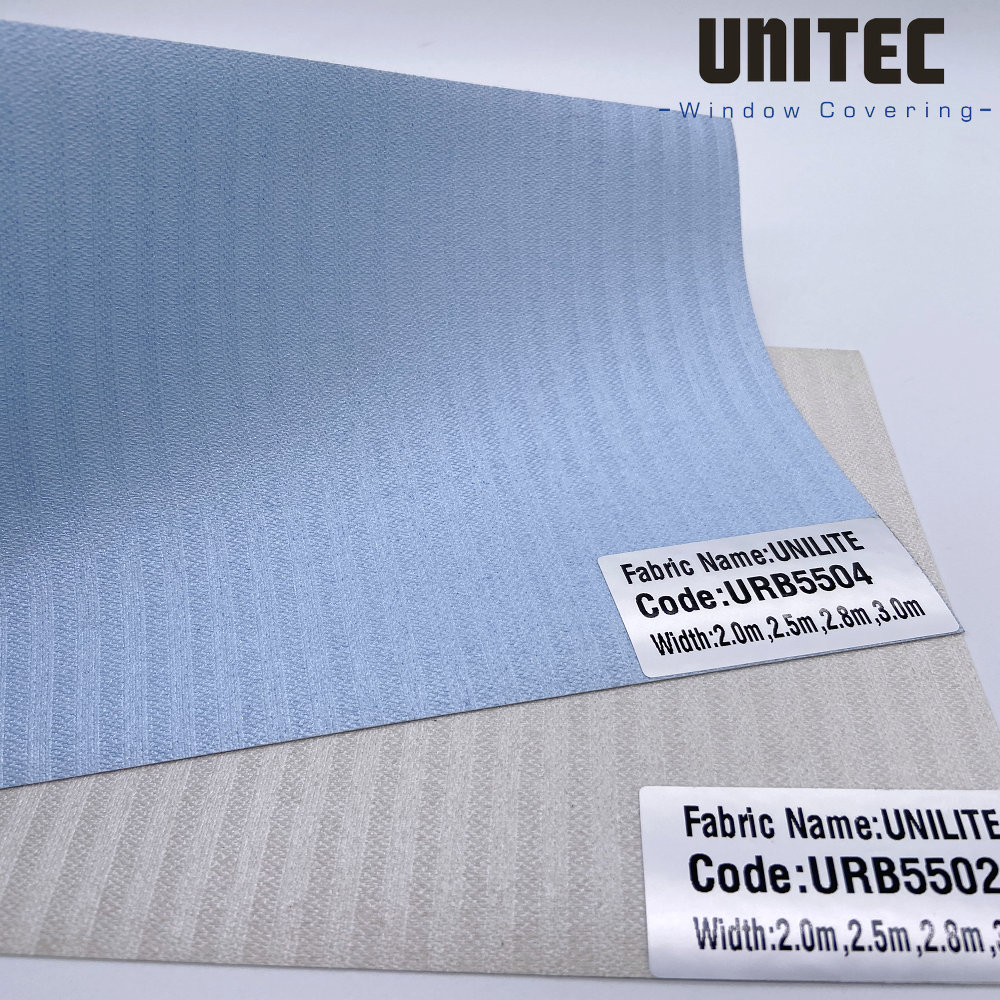 Heat preservation and energy saving
In summer, the shading system can be used to adjust the amount of incident sunlight to reduce heat input and reduce cooling load. In winter, the Color jacquard blackout roller blinds fabric can be fully opened during the day to ensure the maximum amount of light and heat enter and increase the indoor air temperature. The cold barrier saves heat.
Wide range of applications
There is almost no limit to the combination of cotton and linen blinds. It can be used for various architectural decorations according to different needs, such as office buildings, hotels, factories, etc., not to mention the application in the home, living room, dining room, bedroom and kitchen. Bathroom etc.
What if the product fails the test?
1 Arrange copying (focus on quality inspection in the production process based on test results)
 2 Fabrics that fail the test will be converted to domestic sales and sold to finished products factories.

What should we check before loading?
1. Quantity: We check the quantity of the entire order and randomly check the quantity.
2. Packaging: We check whether the packaging is intact.
3. Label: We check whether the label is complete.
4. Size and function: We measure the width and number of rolls.
5. Color: We use a spectrometer to check the color.
6. Shading performance: We use strong light to test the shading performance.
7. Flatness: We check the flatness of the fabric on the long table.
8. Skew and cupping/curling: We make finished blinds to test the performance of skew and cupping.
---
Previous:
Cheapest Price Netherland Pvc Roller Blinds Fabric - Jacquard pattern blackout roller blinds"ARCADIA" – UNITEC
---
1. Parameters:
Application: Roller blinds, Roman blinds and Panel Window Blinds
Technical Data:
• Composition (BO): 100% Polyester Jacquard weave with Acrylic Foam Coating
• Width: 2.5m,2.8m,3.0m
• Light Fastness: 5-6 (Blue Scale) Tested to ISO 105-B02:2014
• Nominal weight: 385±5% gsm (BO)
• Nominal thickness: 0.49mm (BO)
• Fire Classification: California U.S. Title 19 (small scale), NFPA 701-2010 TM#1 (small scale), BS 5867 2008 Part 2 Type B Performance.
Performance:
•Opacity: Blackout (Complies to AS 2663.3.1999)
2. Certification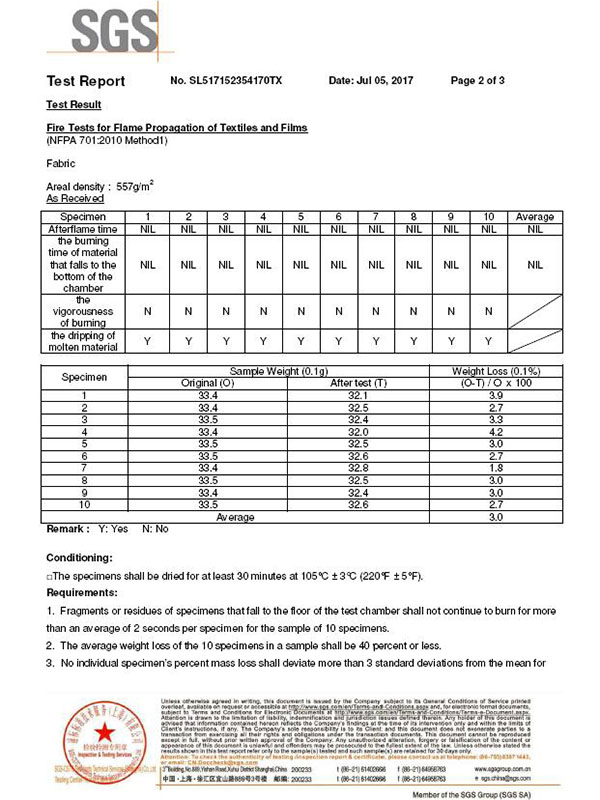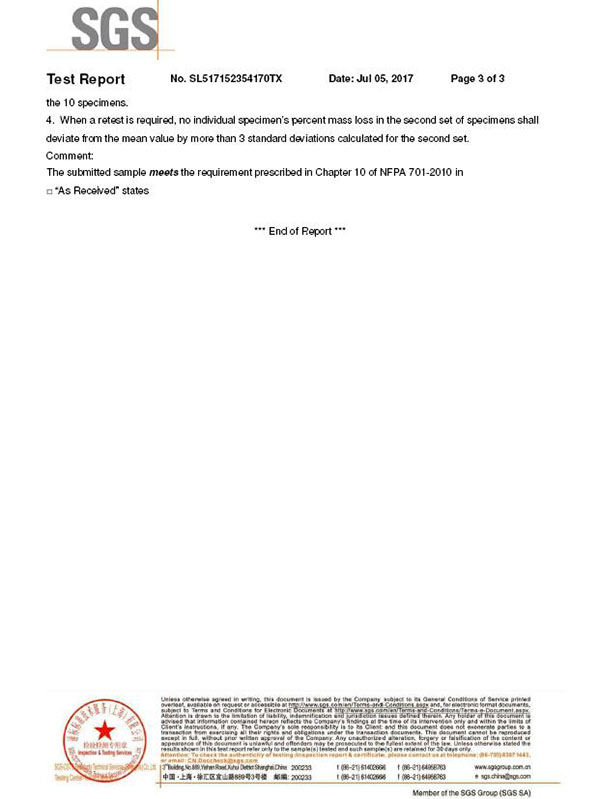 1. Packing:
Length per roll: 30m/30 yards
Inner packing: hardboard tube and kraft paper/ poly bag
Outer packing: hardboard tube and tube cover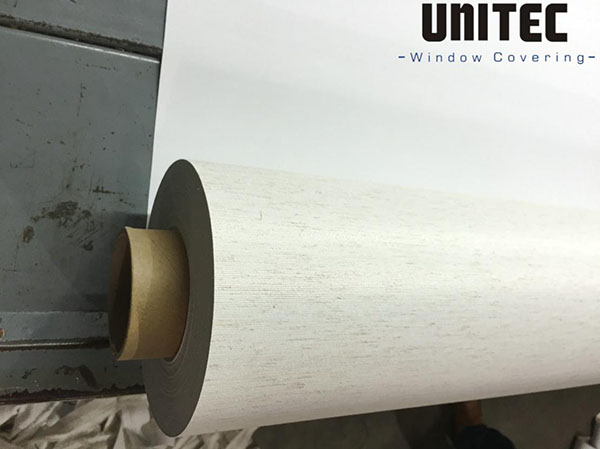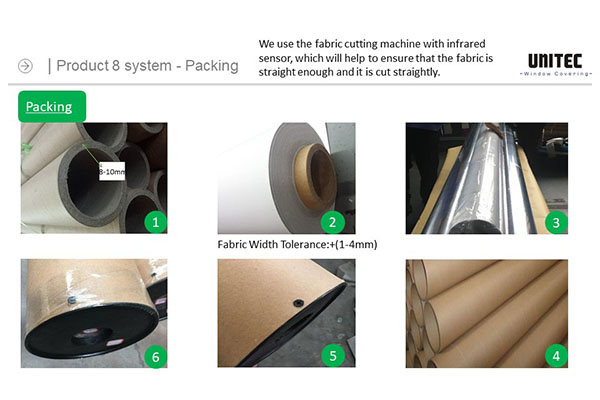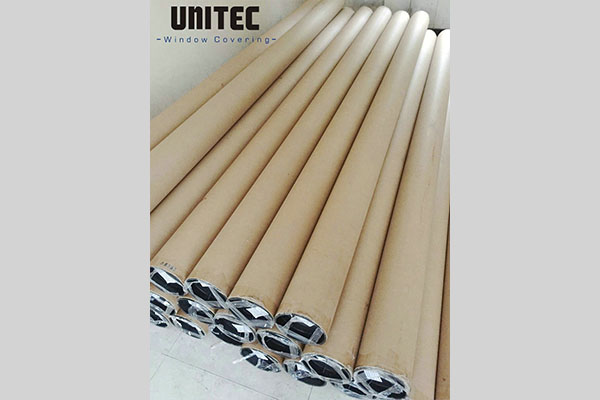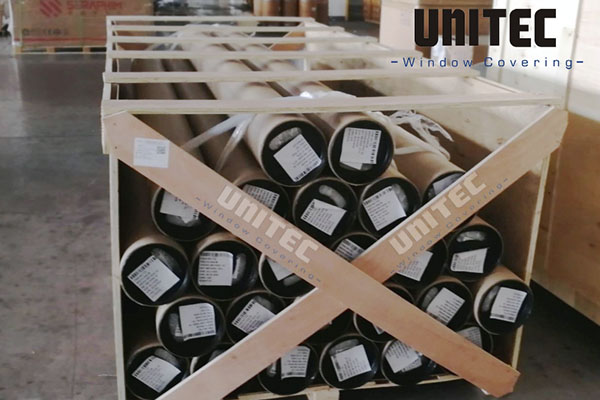 Container Loading: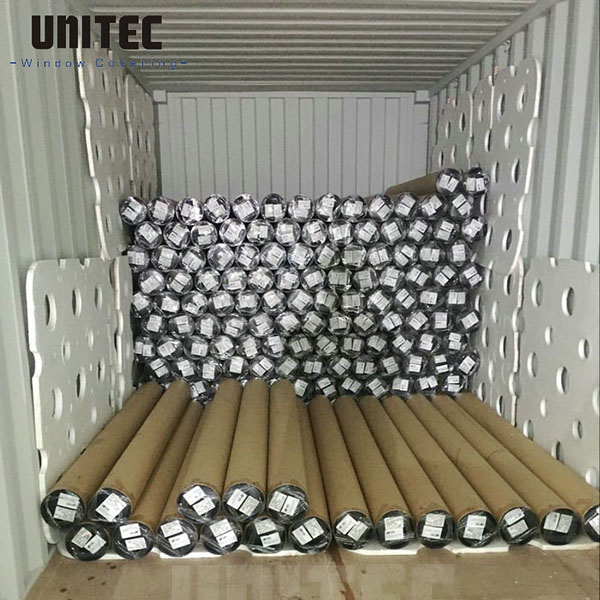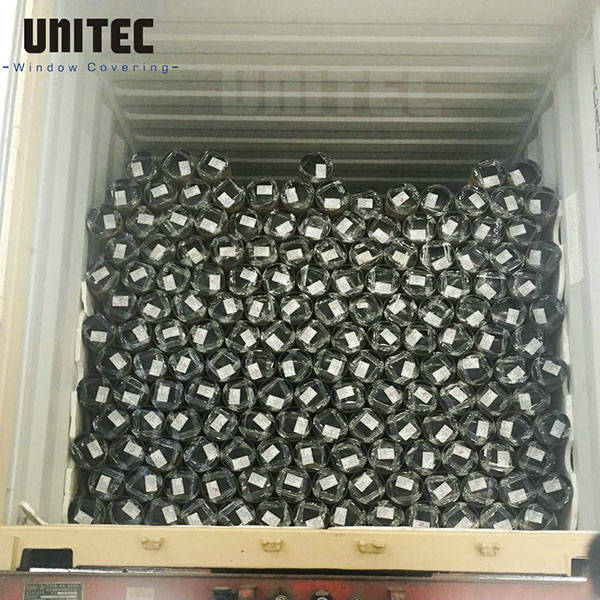 Shipping Method:
Air Shipment & Sea Shipment