Gray jacquard roller blind in stock UX-005
Product Detail
OVERVIEW
PACKING & SHIPPING
QUALITY ASSURANCE & WARRANTY
The gray jacquard roller blind in stock UX-005 is made of high-quality 100% polyester yarn with acrylic foam coating and is free of PVC, formaldehyde and halogen. The gray jacquard shutters in the stunning stock UX-005 cover the windows and darken the interior. It is very suitable for certain working groups or houses that need to be kept secret, such as movie rooms, bedroom blackout roller blinds, hotel blackout roller blinds, airport blackout roller blinds, children's room blackout roller blinds, etc.

With excellent heat insulation and reflection characteristics, it helps to maintain an energy-saving environment and a comfortable living environment. Using high-quality original fabrics, the warranty period is 5 years. Gray jacquard roller blind in stock can be used for indoor darkening shadows, as well as flame retardant and waterproof performance. It is suitable for acrylic paints and colored acrylic paints on white. Gray jacquard roller blind in stock is available in a variety of colors. It can be used in conjunction with UNITEC's zebra roller blind or sunscreen roller blind, and can be used with roller blinds, vertical blinds and panel blinds. Closed children's room, cloud wallpaper on blue wall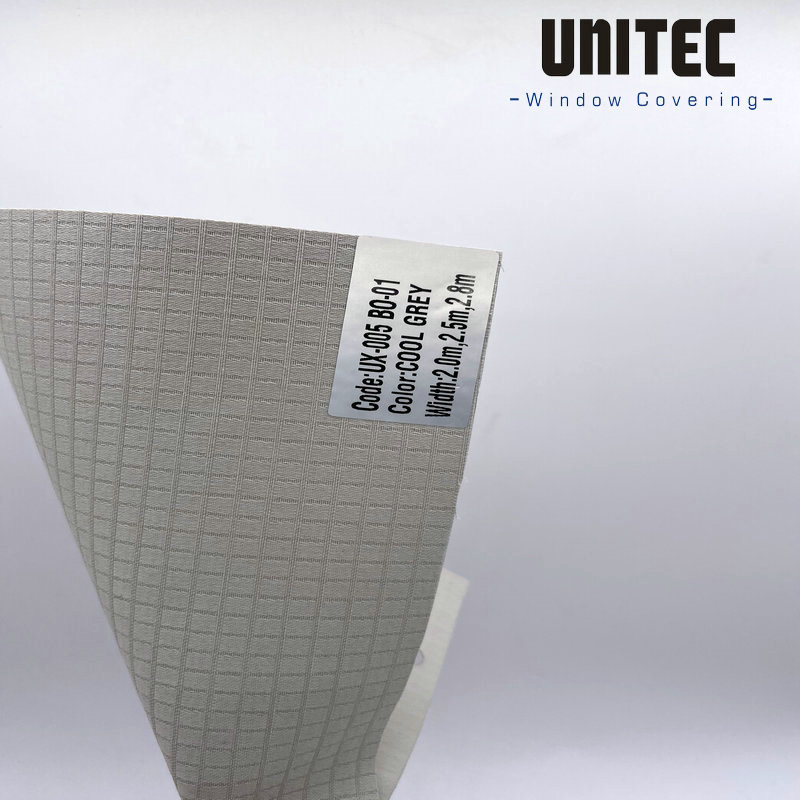 Blackout curtain fabric, roller blind fabric, Gray jacquard roller blind in stock is one of our most affordable blackout options, durable, very suitable for commercial, industrial, school and residential use. Blackout blinds and indoor darkening blinds fabric keep the light opaque, and blackout blinds keep heat in. The smooth, simple and stylish blackout curtains add a modern touch to any room and office. It is the new look of the classic fabric roller blind. This 100% polyester roller blind fabric is easy to clean and very durable. These shadows are a very cost-effective way to darken any room, in addition, they have a variety of color options.
Why is it called Gray jacquard roller blind in stock?
As the name implies, because this UX-005 is a very popular Jacquard product, in order to save the customer's delivery time, we have a large amount of inventory, so that customers have more urgent orders, because the inventory products, so Our price will be much cheaper. Not only that, our product quality is also very strict, and there will be no nest edges and defects!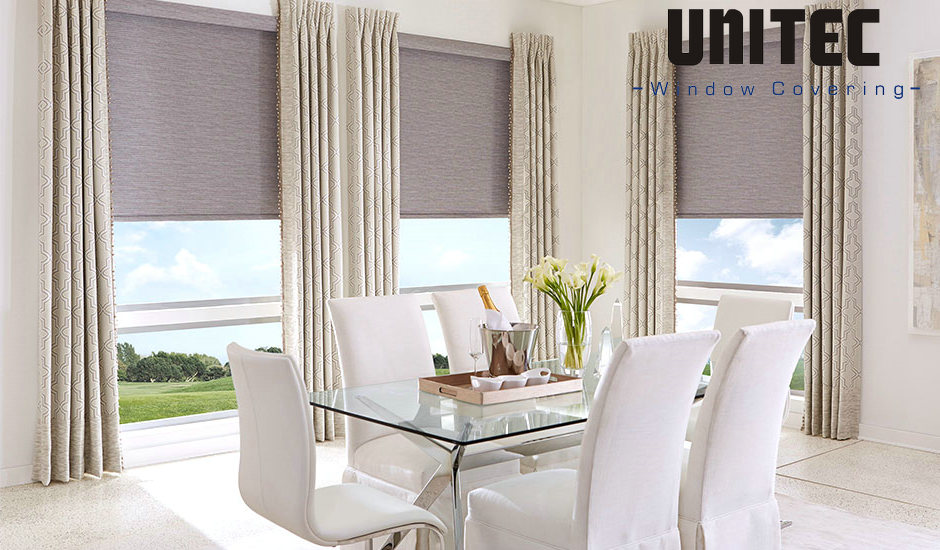 Our advantage:
According to customer requirements, UNITEC Textile can well produce fabrics for roller blinds. Our delivery time is also very fast, and there are many fabrics for customers to choose. And this fabric is easy to install and convenient, it is a quick choice for the owner. Compared with the classic blinds, Gray jacquard roller blind in stock is very reasonable in price, it is your first choice for blinds curtain fabric, and it is also the best blinds. 1. Reasonable price and cost saving 2. Fireproof, waterproof, antibacterial, long shelf life 3. No frame, high damage resistance 4. Variable color and type, you can choose according to your needs 5. Easy to clean.
---
Previous:
Big discounting Dim Out Roller Blinds Fabric - UNITEC polyester shading roller blind URB3105 – UNITEC
Next:
China Gold Supplier for Fire retardant Roller Blinds Fabric - URS40 Roller Blinds Sunscreen Fabrics – UNITEC
---
1. Parameters:
Application: Roller blinds, Blackout roller blinds,Jacquard roller blind
Technical Data:
•Composition (BO): 100% Polyester with Acrylic Coating,Free of PVC
•Width: 2.0m,2.5m,2.8m,
•Light Fastness: 5-6 (Blue Scale) Tested to ISO 105-B02:2014
•Nominal weight: 260±5% gsm (BO)
•Nominal thickness: 0.48mm (BO)
•Fire Classification: California U.S. Title 19 (small scale), NFPA 701-2010 TM#1 (small scale), BS 5867 2008 Part 2 Type B Performance.
Performance:
•Opacity: Blackout (Complies to AS 2663.3.1999)
2. Certification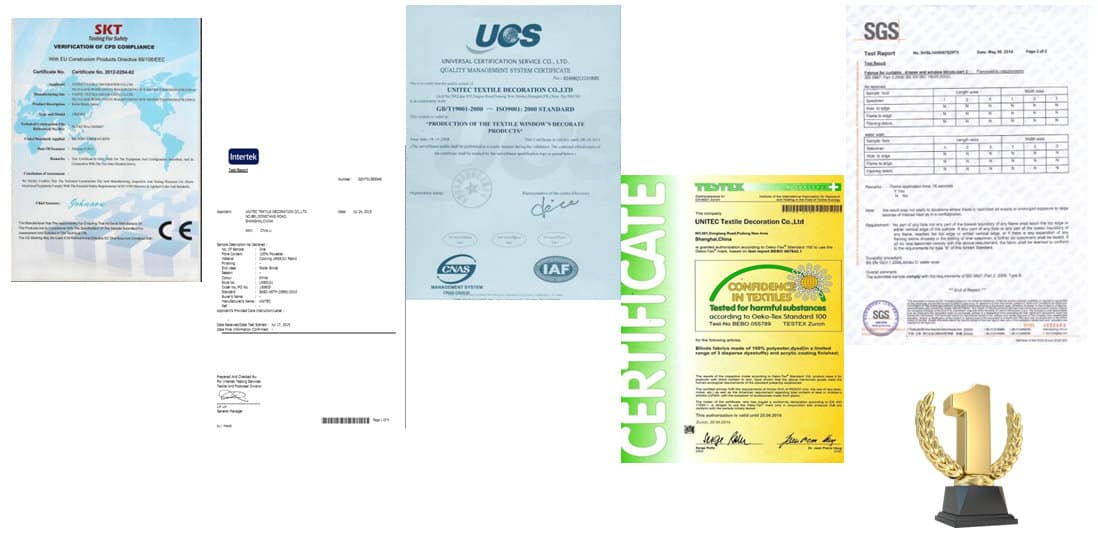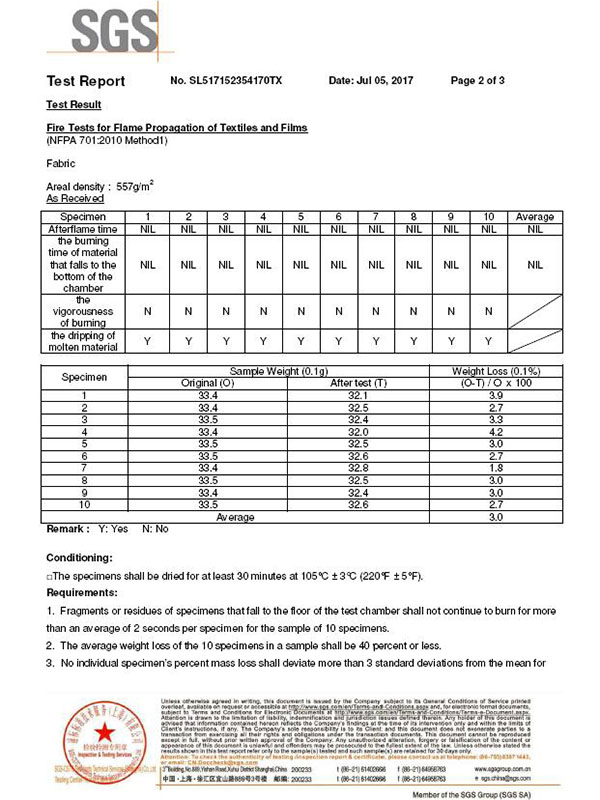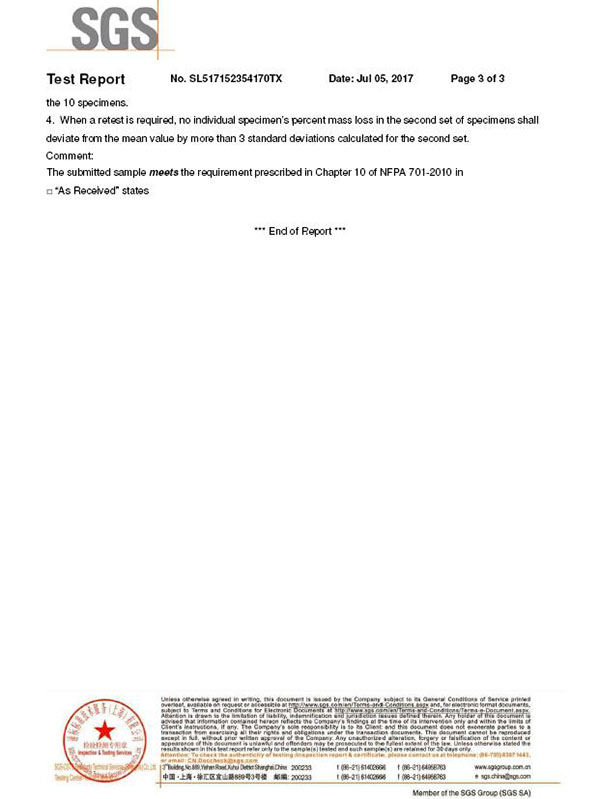 1. Packing: Length per roll: 30m/30 yards Inner packing: hardboard tube and kraft paper/ poly bag Outer packing: hardboard tube and tube cover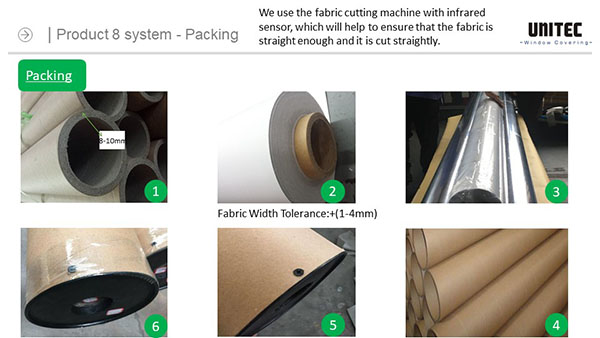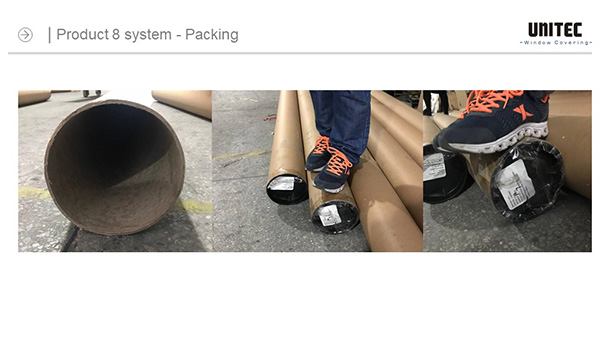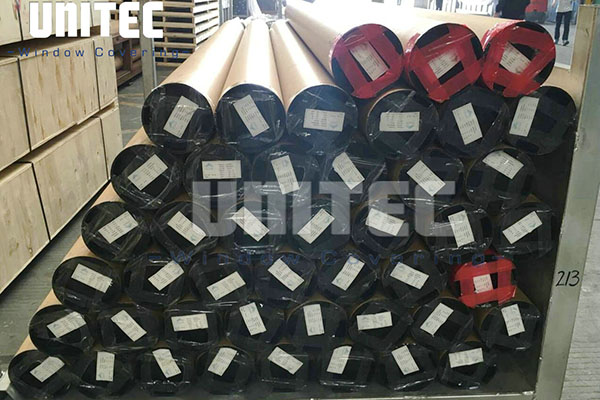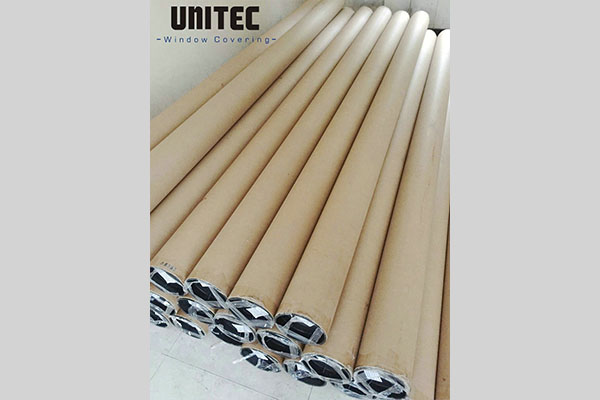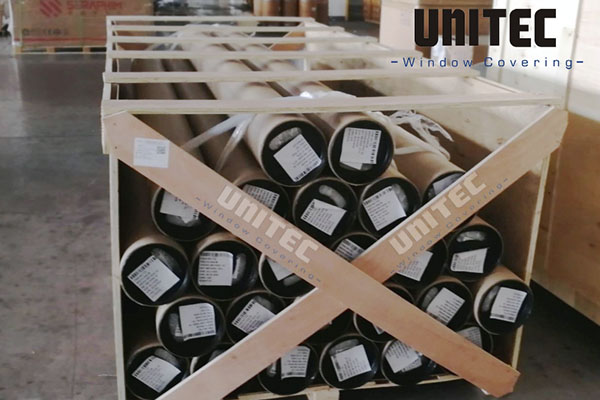 Container Loading: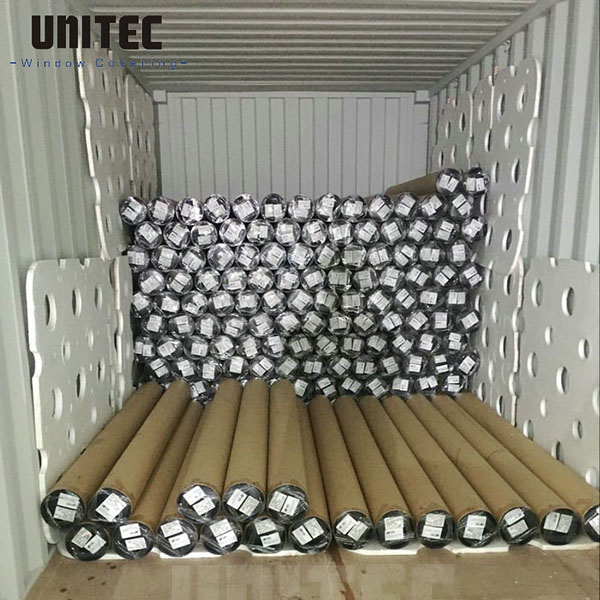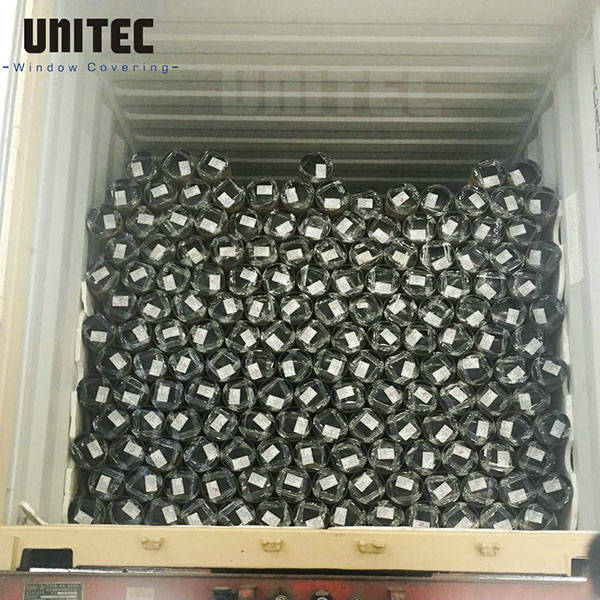 Shipping Method: Air Shipment & Sea Shipment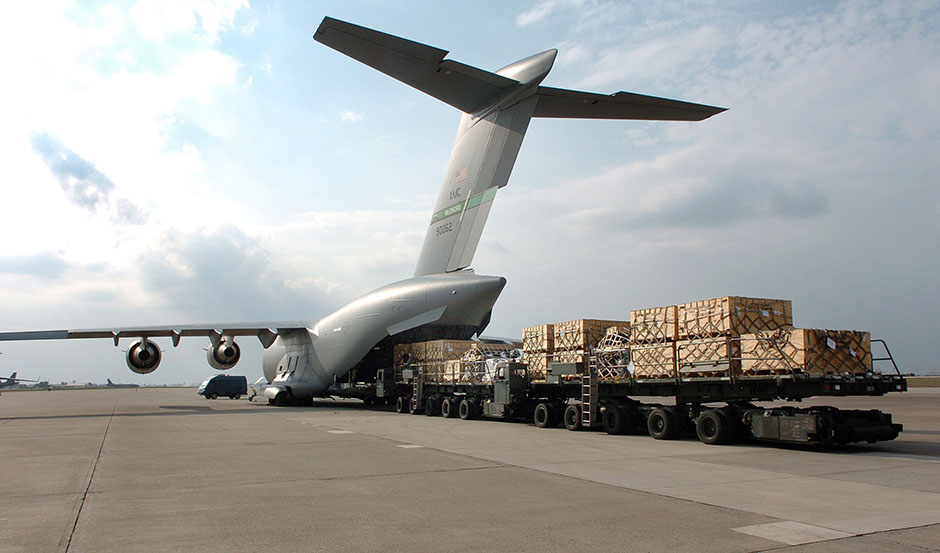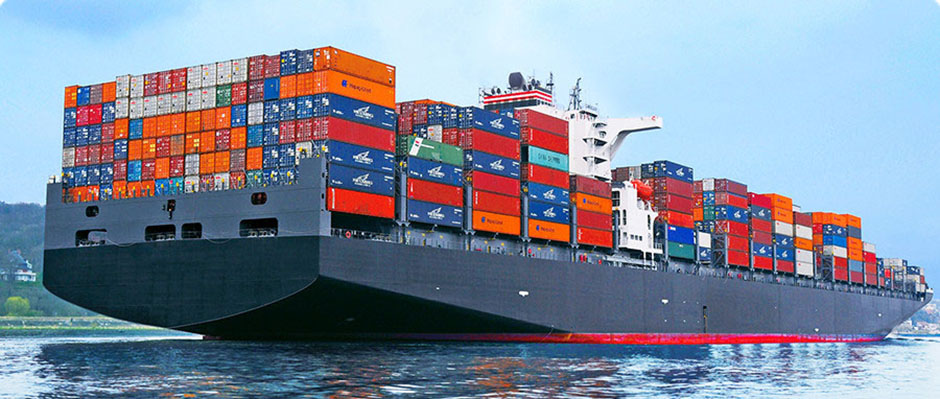 Quality Assurance & Warranty The final inspection would be made before shipment.
1. Inspect the flatness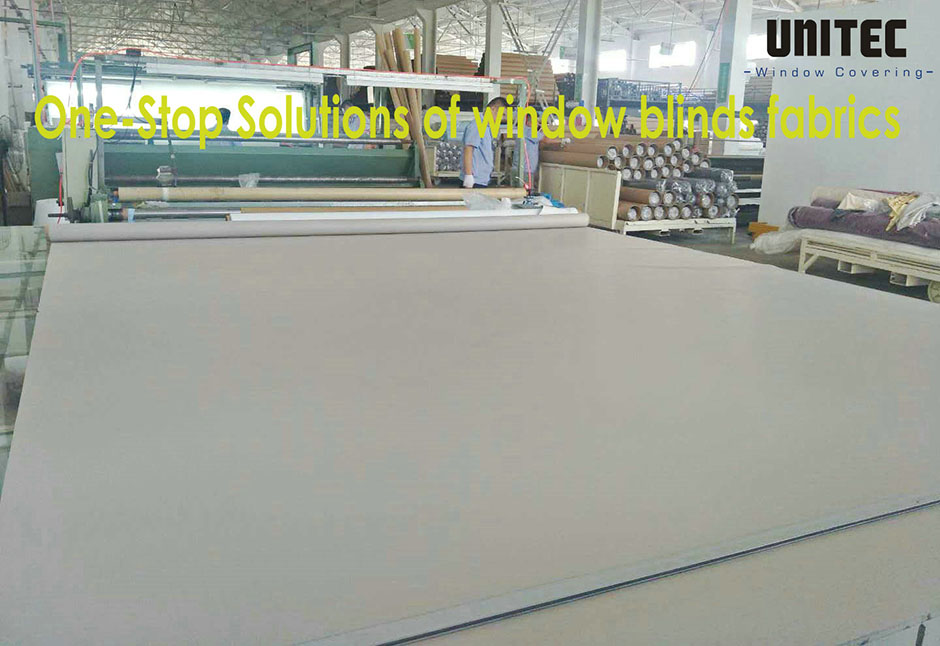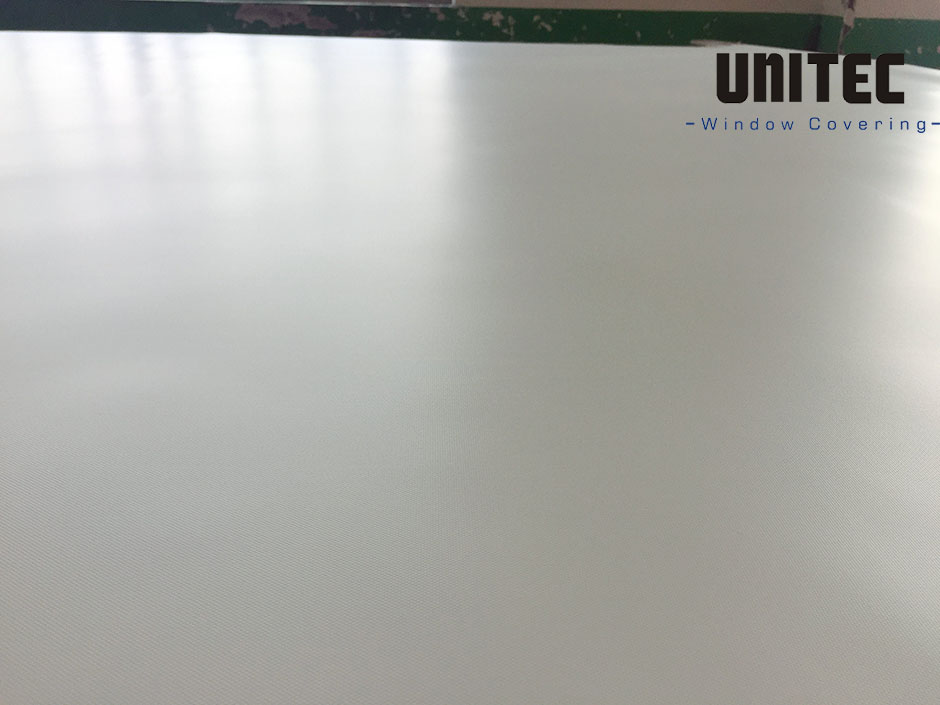 2. Fabric Thickness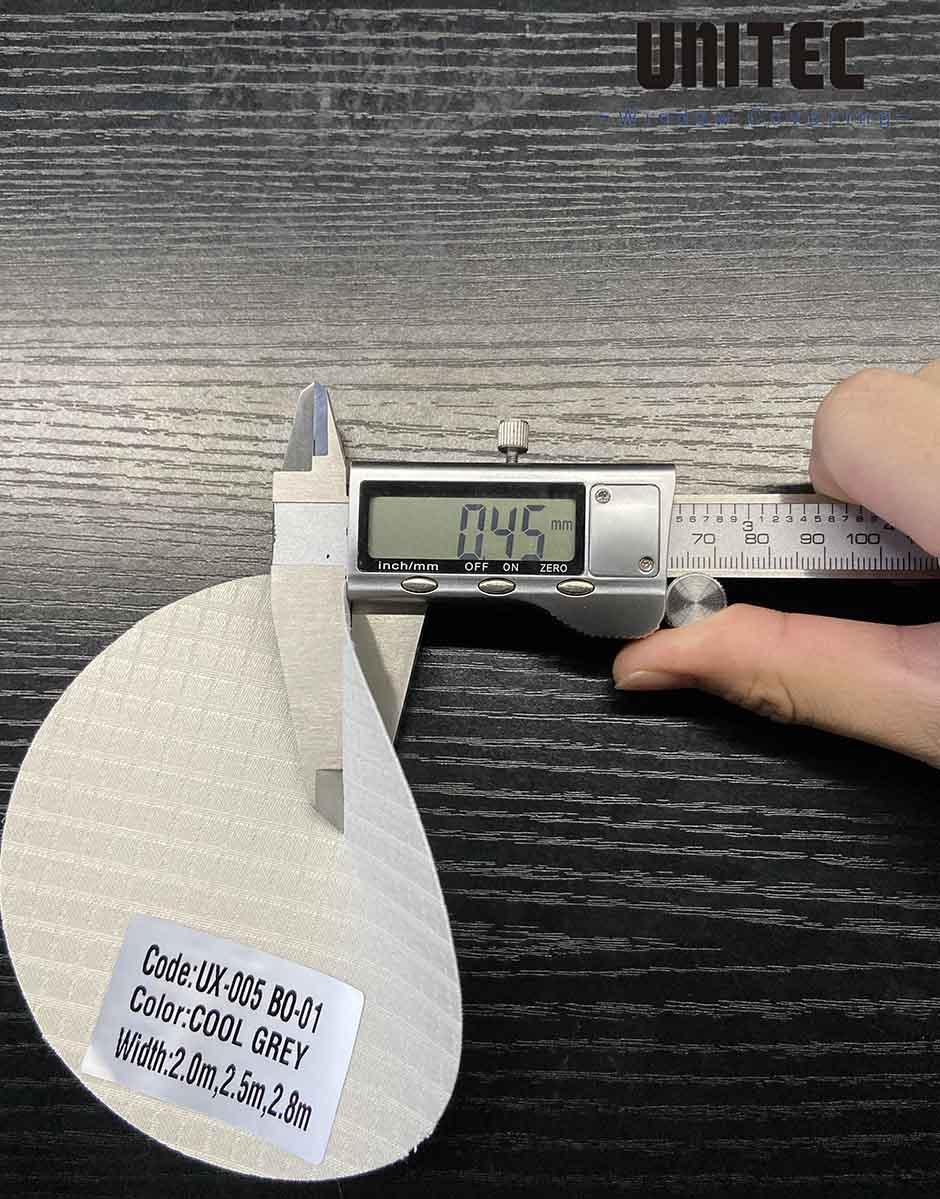 3. Fabric Weight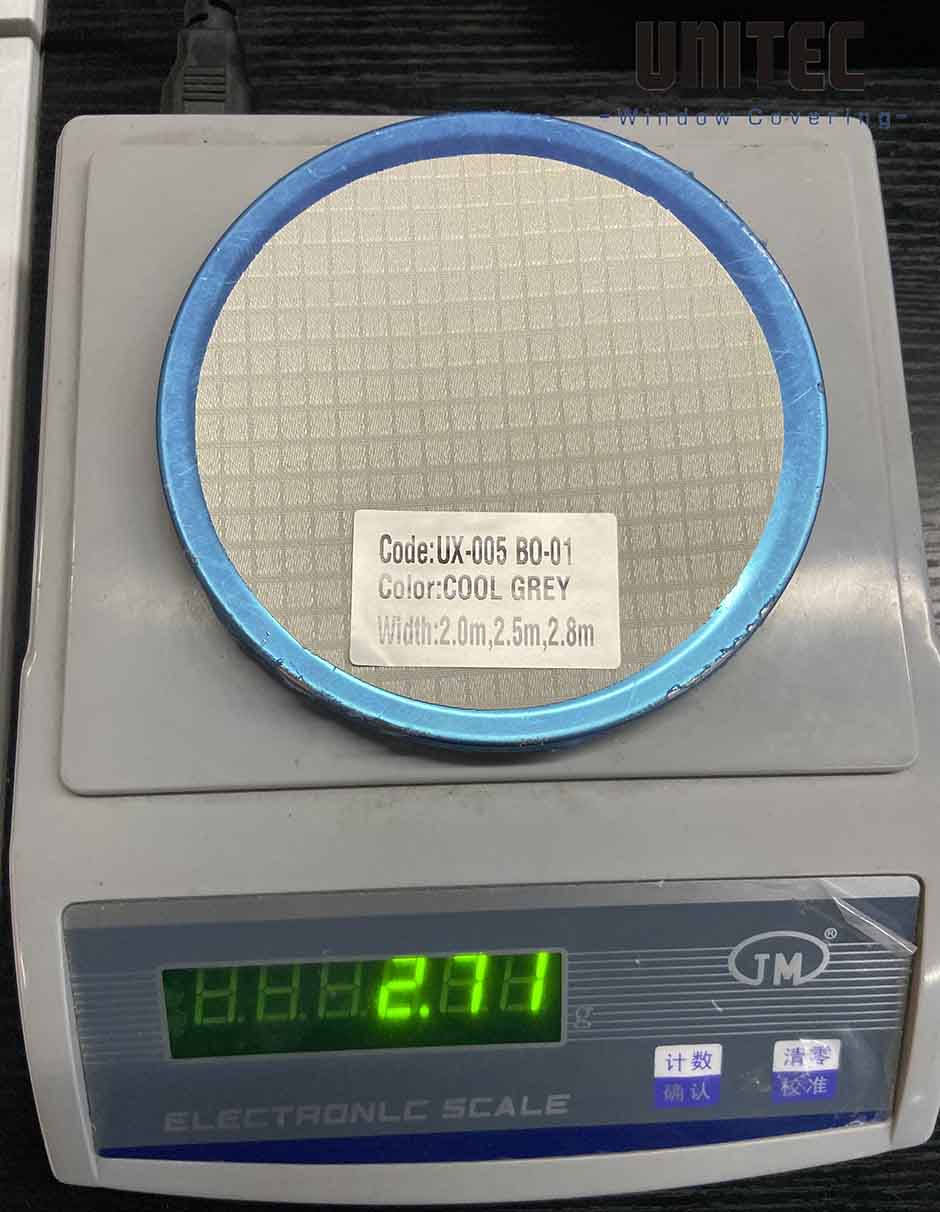 Inspection Report made by QC team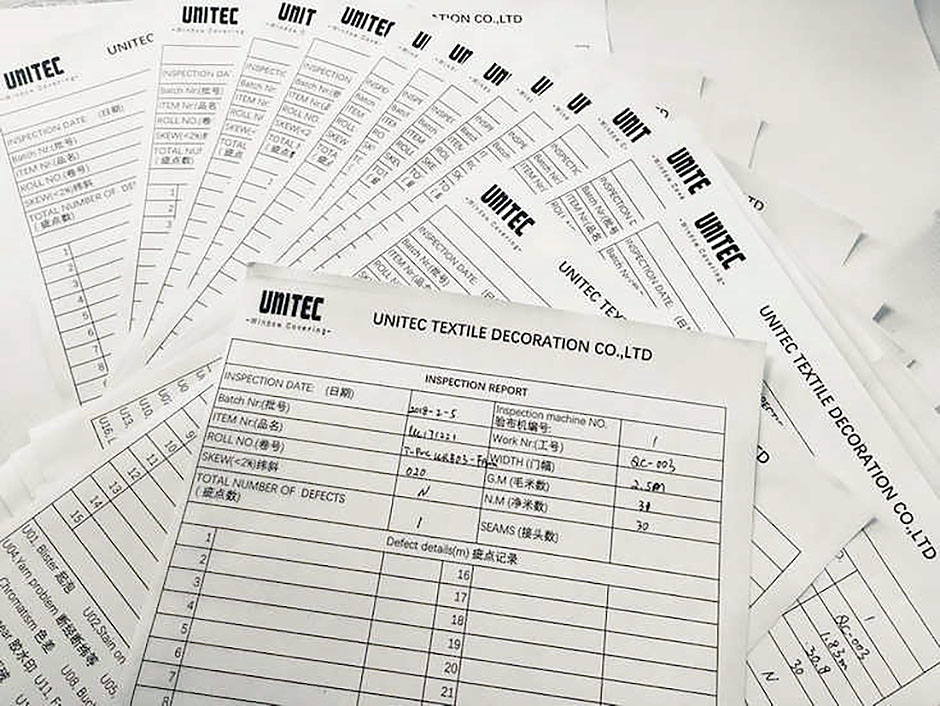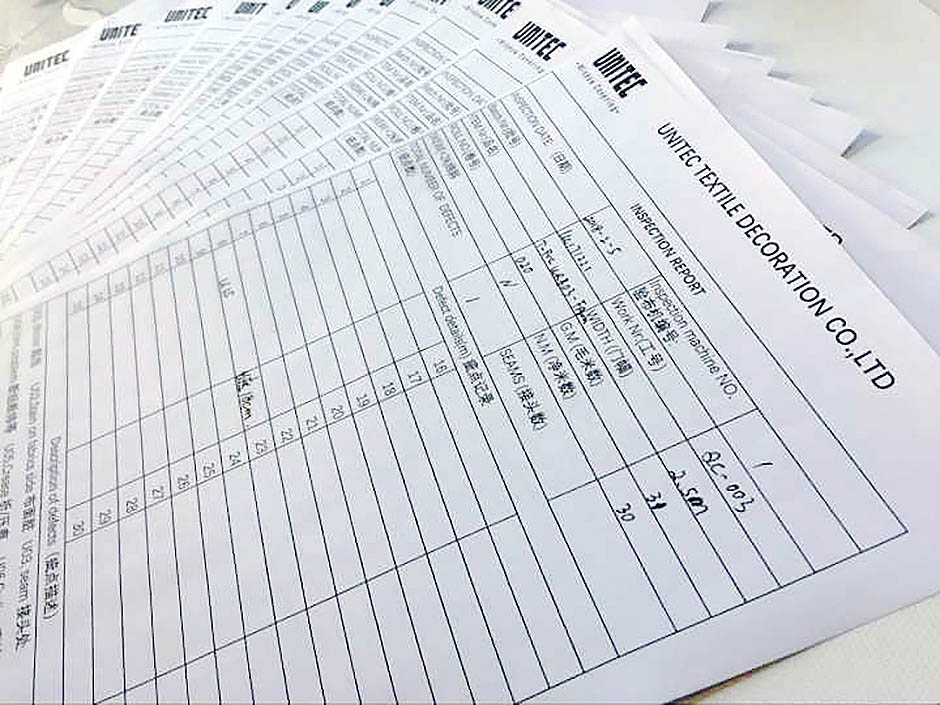 Warranty: UNITEC has passed the certification of ISO9001-2008, SGS, CE, INTERTEK and a strict QC system including IQC (Income Quality Control), IPQC (In Process Quality Control), FQC(Final Quality Control) and QA (Quality Assurance). Our mission at UNITEC is to deliver the highest quality of roller blind fabrics, this is why we provide our customers with the security of quality warranty on all of the products. To protect you even further, UNITEC now offers one extra year warranty, in addition to the standard 4-year product warranty, on a selection of products to ensure continuous peace of mind. Don't miss out! Place your order to get the warranty now!