What is UNITEC electric roller blind?
UNITEC electric roller blinds will be connected to your Wi-Fi so that you can operate your own electric roller blinds to control the operation of your roller blinds directly from your smartphone, tablet or even a watch. Whether it is timing, function or cleaning can be controlled in all aspects.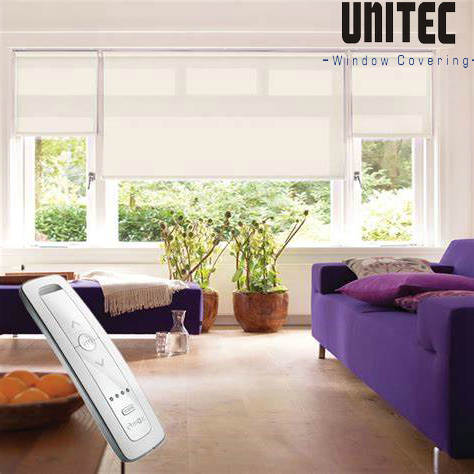 Quick installation, easy to use, and stylish appearance are just a few things that make UNITEC's electric roller blinds one of the best choices for family roller blinds. Here are 4 reasons why you should consider buying electric roller blinds for your house.
1. Operate the blinds during work or vacation
You can control the electric roller blinds at any time, just download the app and operate them at work or on vacation. You don't need to think about pulling up and down, saving you a lot of trouble.
In addition, you can set the electric roller shutter to open and close at specific times of the day, which is very suitable for use on vacation, and the last thing you have to worry about is whether to remember to close. In addition, this is a good way to improve home security.
2. Easy to use and charge
If you have large windows or windows that are difficult to reach without access to them without climbing onto the bed or squeezing the dining table, the electric roller blinds are ideal.
The battery life of the motor of UNITEC electric roller blind is 6-12 months, depending on how often you open and close. When the indicator light of the motor flashes red, just plug the 4m long charger into the power supply for 6-8 hours and it can be used again.
More importantly, you can choose a solar panel that will sit cautiously behind the roller blind and collect sunlight to convert it into electrical energy to keep your electric motor always charged. Super convenient, especially suitable for people with reduced mobility. And the price is very reasonable.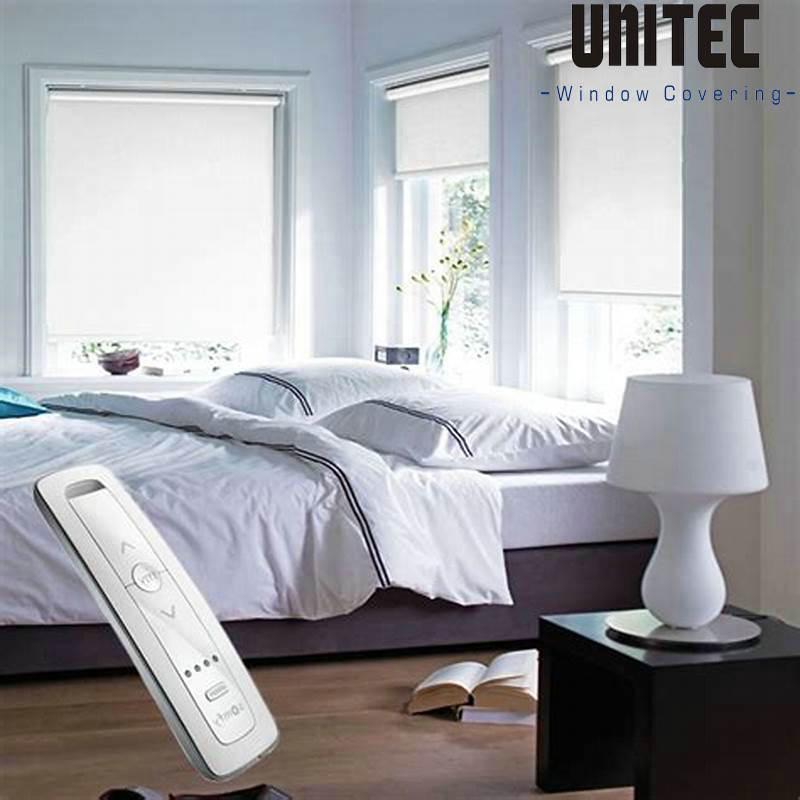 3. Safe design for children and pets
Electric roller blinds do not have any hanging wires, chains or wires, which makes them completely safe for your children or pets, and reduces the reasons for playing with the roller blinds.
Moreover, there are many interesting children's patterns to choose from, including Disney's designs, so if you are looking for the ideal children's room roller blind, check out our printed roller blind fabric, you can find your favorite.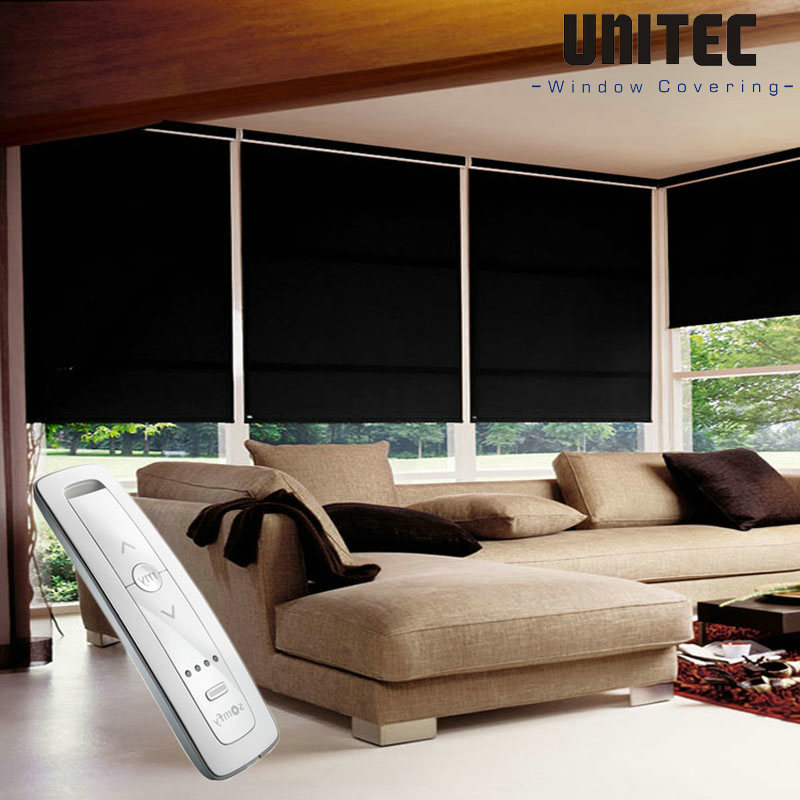 4. Smooth and neat appearance
Now that all the functional bits have been excluded, let's talk about the appearance. UNITEC electric roller blinds do not have any transmission chains, cords or wires, so they will not damage your internal space when installed.
The electric roller blind adds a neat, stylish and modern look, making it both practical and super smart.
Where can I buy UNITEC electric roller blinds?
If the electric rolling shutter sounds like the perfect shutter in your home, please purchase it as follows:
Choose your favorite roller shutter fabric, and then tell your sales staff your needs, our sales staff will meet your requirements, even your customization of roller shutter fabric, color, door width, pattern, etc. If you are interested in us, you can contact us at any time.
---
Post time: Jul-08-2020