UNITEC roller blinds provide much-needed shade, privacy and even insulation for our houses, but we often take them for granted. Whether you are moving into a new house, renting an apartment, or renovating a family home, different types of roller blinds can provide you with an important finishing touch to consolidate your interior design.
They filter out the natural light coming in from the bedroom window every morning, making it easier to fall asleep, and the light roller blinds block the afternoon sun, so that you will not suffer from the damage of light at noon.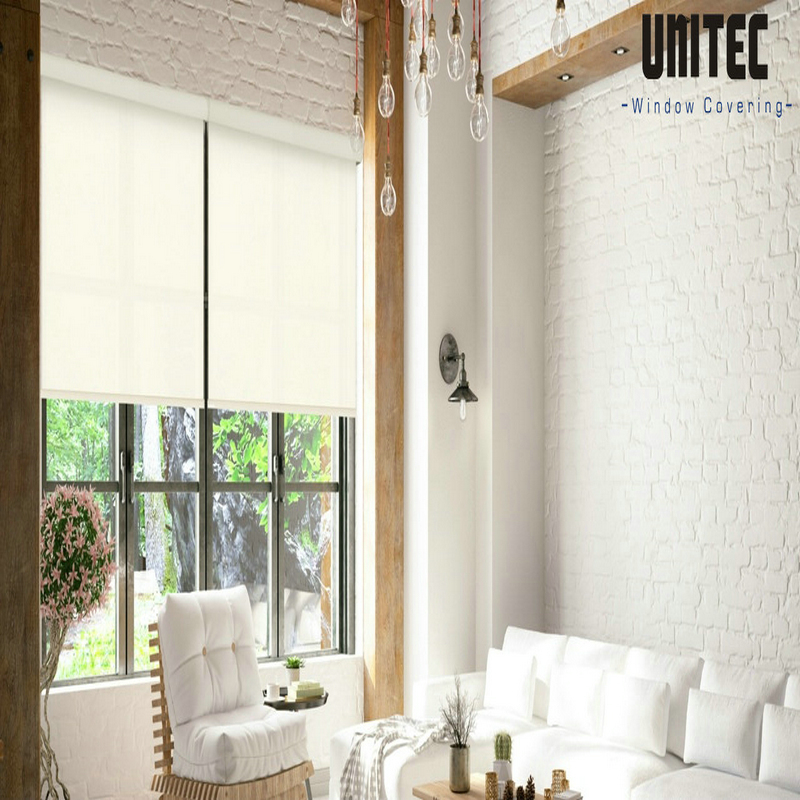 Unfiltered sunlight can also have long-term harmful effects on floors, furniture and artwork, causing bleaching or drying out. Therefore, roller blind fabrics are not only used for aesthetic purposes, but can also protect your family.
If you are returning the market, you may feel overwhelmed. There are hundreds of styles, materials, operating mechanisms and filter options for you to choose from, all of which are different in price, aesthetics and practicality. However, the first problem to be solved in the selection process is how much light to block: do you need to filter shadows? Blinds darken the room? What's the difference? We have compiled this guide to help you understand the options.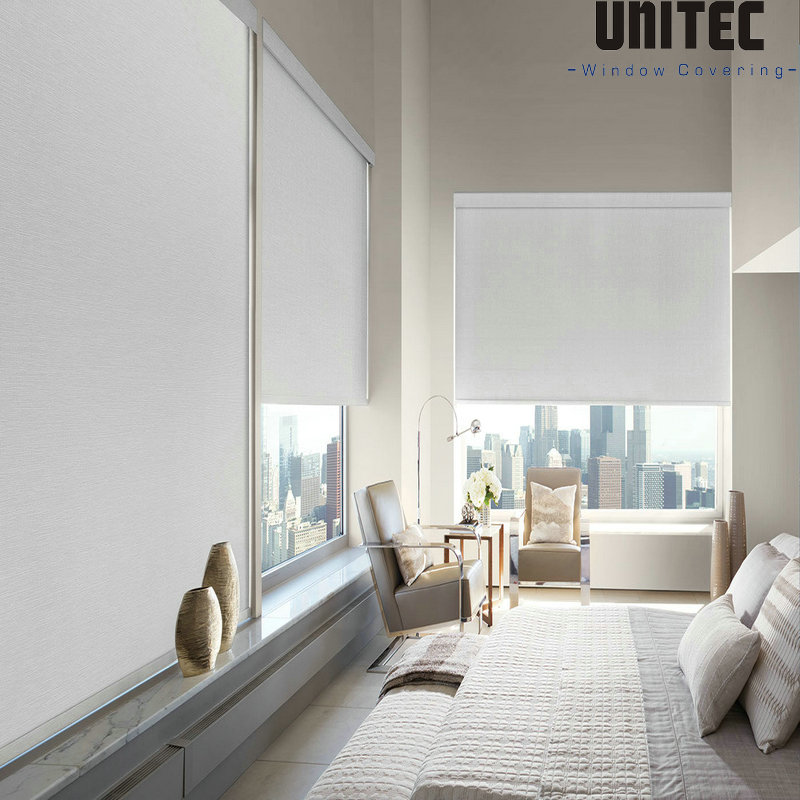 What is the difference between filter roller blinds and blackout roller blinds?
Filter roller blinds for natural lighting are popular in homes, giving people a bright, airy and energetic interior feel. However, in many cases, it may be necessary to cover the windows to protect your room from the neighbors' sight, or to block the street lights to create a more inviting night atmosphere.
Blackout roller blinds are most suitable for rooms that do not require complete darkness or privacy, such as living rooms or kitchens. On the other hand, in bedrooms and bathrooms, it is usually best to use indoor blackout roller blinds in order to obtain complete privacy when dressing, bathing or sleeping.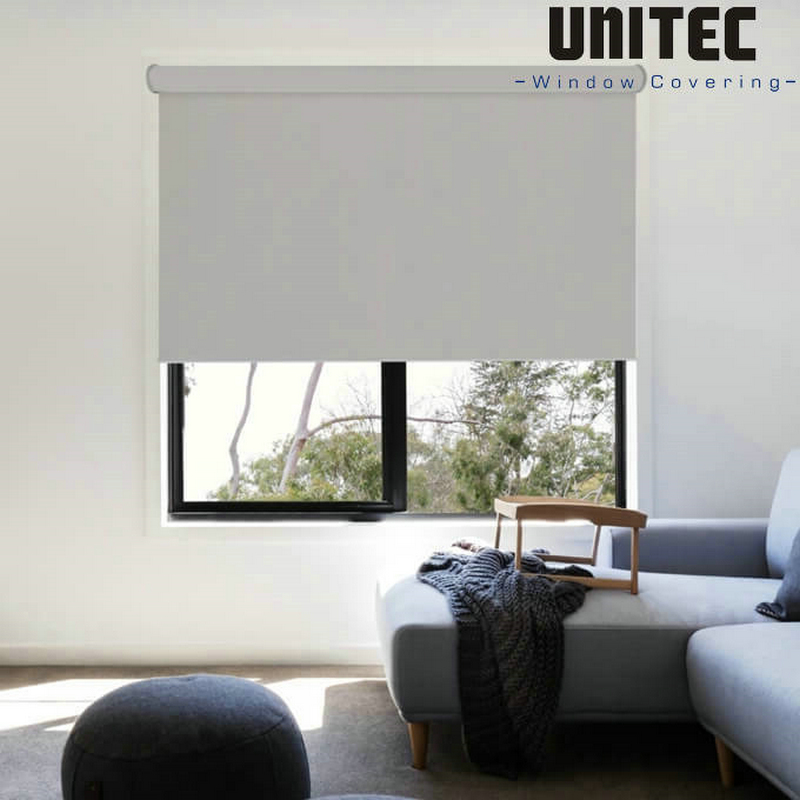 The opacity of the fabric (which varies depending on the type of fabric, the thickness of the fabric and other factors) determines how much natural light is blocked. Window treatment fabrics can be described as transparent (allowing the most light to pass through), translucent (allowing a small amount of light to pass through) or opaque (blocking almost all light). The ability to filter light and shadows can also be classified as follows:
Filter roller blind: block less than 95% of natural light
Shading shadows: block almost 100% of natural light
Keep in mind that these percentages are a rough estimate. For example, when some manufacturers only block about 80% of the light, they may label their roller blinds as "darkening of the room."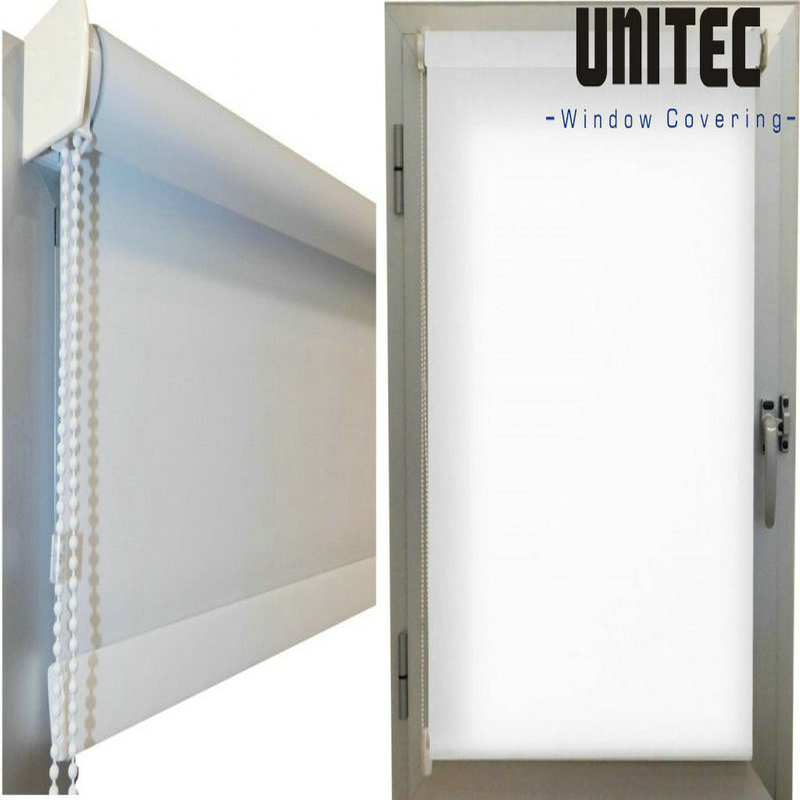 Filter roller blind
The filter blinds are made of thick or fine woven materials, which can filter a certain percentage of natural light to create a soft, diffuse interior appearance. Depending on the color of the fabric you choose, the effect of the blackout roller blind on your space may be a warmer glow or a cooler silver. If you want to heat your own space, look for neutral beige, tan or linen fabrics.
Many homebuyers are thinking about buying filter roller blinds or room darkening roller blinds and ask: "Can you see through filter roller blinds at night?" Although viewers can discern the diffuse shadows of people passing through the room, But blackout roller blinds can protect your privacy.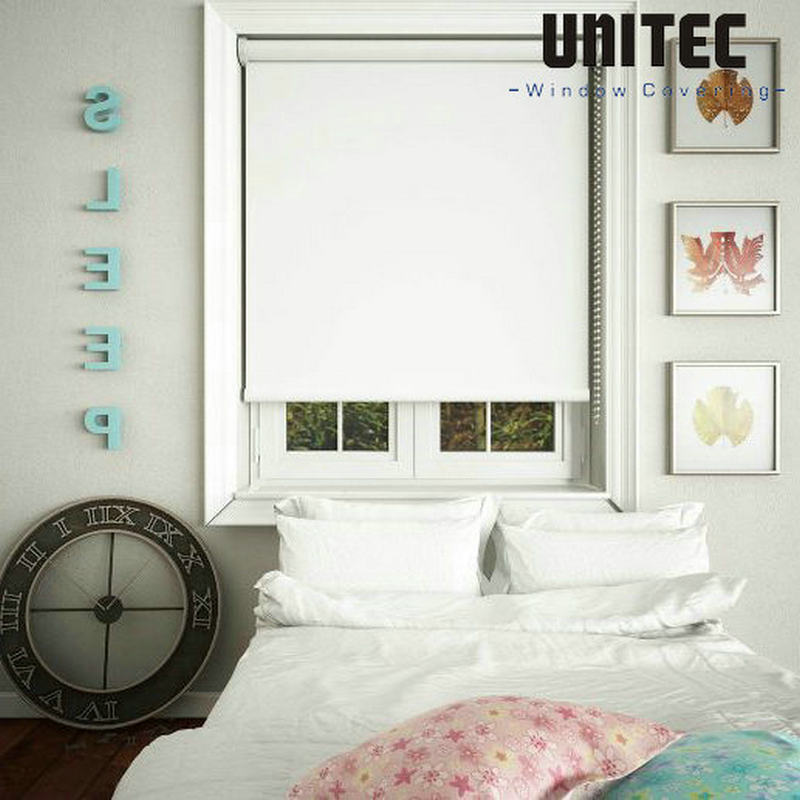 Blackout roller blinds
Although all types of blinds can control the light to a certain degree, the room shading roller blinds can provide a more comprehensive shading effect, and are most suitable for houses that are exposed to light pollution all day long (like many apartments), such as some lively neighborhoods, or some Necessary or desired conditions for dark rooms and spaces (e.g. bedroom, bathroom, home theater and office space).
There are many styles of blackout roller blinds, including: PVC blackout roller blind, blackout polyester roller blind, jacquard blackout roller blind, plain weave, etc.
Are you ready to order UNITEC blackout roller blinds or filter roller blinds? Contact us online, request consultation, give us a call or email your needs directly. Our experts will be happy to explain the options for you. If you prefer, you can arrange free in-house consultation and place an order for fast delivery and installation.
---
Post time: Mar-01-2021