Polyester roller blinds are a key factor in decorating homes and offices or other spaces. Therefore, because of their different possibilities, choosing the right polyester roller blind for you is very complicated. Nowadays, not only professional decorators, but also one of the most commonly used curtains by many homeowners themselves are polyester roller blinds. Because no matter which mechanism is used, the fabric can be moved upward.
The success of polyester roller blinds lies in its many advantages. The advantages are as follows.
Reasonable price and economy
These polyester roller blinds can come in many sizes and materials. But it is very economical, and the quality and price are usually the best on the market. Whether it is polyester roller blinds, or PVC roller blinds and linen roller blinds with high-material fabrics on the market, they will be more affordable and cost-effective than traditional shutters. Especially polyester roller blinds can be used in many different environments. under.
 Polyester roller blinds are versatile and modern
As we have already mentioned, this type of roller blind has a variety of materials and colors, so they can fit almost all styles and environments, whether it is used in a very elegant living room or in a children's room. In addition, due to its polyester roller shutter with a vertical unfolding and folding mechanism, the appearance of the house is more modern.
Polyester roller blinds are ideal for minimalist and monochromatic environments, as they are usually very suitable to give a room a very refined feel. If you boldly add different prints, the effect will be even better.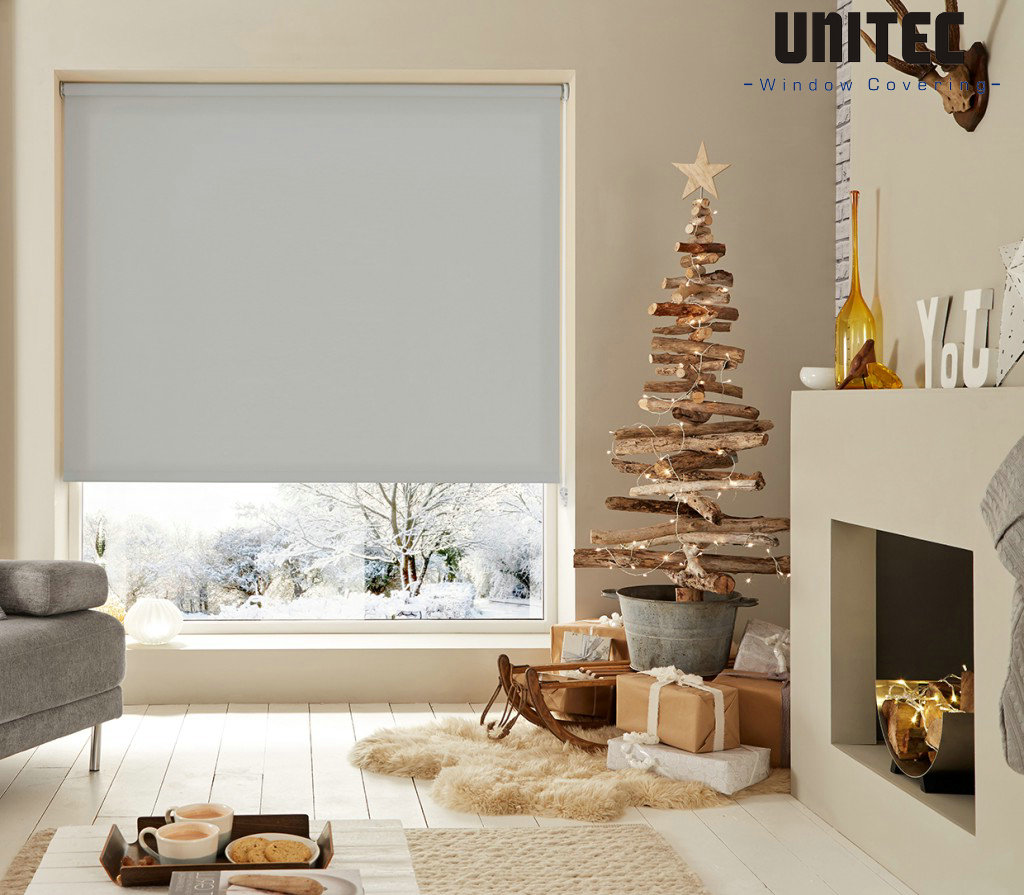 Easy to maintain and clean
In addition to being an excellent decorative element, polyester roller blinds are an ideal choice for those who do not want to maintain or have no time to maintain and clean polyester roller blinds because these roller blinds are easy to maintain. If your polyester roller blind has been placed for a long time and has certain stains, in this case, you can easily wipe it clean with a damp cloth, which is very convenient and quick. In addition, curtains made of bamboo can remove dust only by wiping with a cloth.
Polyester roller blinds also have great resistance, leading to a long service life, generally speaking if they are regularly maintained. The shelf life is 4-5 years.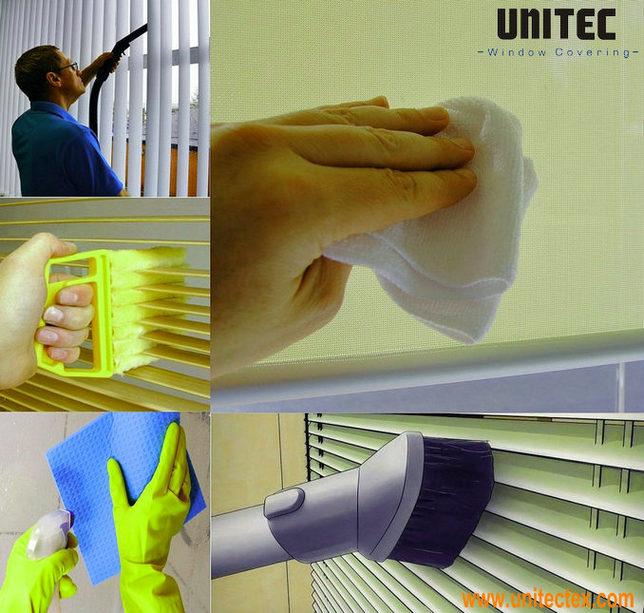 Polyester roller blinds do not take up space
Due to its rolling mechanism and style, these roller blinds will not take up too much space, but will result in a more spacious and brighter space. On the other hand, due to the lifting mechanism, polyester roller blinds are easy to operate. Not only that, many families now add electric devices to roller blinds, and they can be controlled by just a button.
Excellent thermal insulation properties of polyester roller blinds help to protect privacy
Indeed, because polyester roller blinds are composed of polyester fibers, they are excellent thermal insulation materials that can help save electricity bills. The reason for this is that in summer, these roller blinds will not let the heat from the street flow through, so there is no need to turn on the air conditioner. On the contrary, in winter, they can let light through, thus keeping our houses warm.
We also must not forget that since the fabrics of polyester roller blinds range from translucent to opaque, they also help to protect privacy, which also helps us fall asleep. It is very suitable for some working people who go to work at night and sleep during the day.
They fit in any space
Another advantage of choosing polyester roller blinds is that they can fit into any size space.
In addition, polyester roller blinds can be measured, which will help us further integrate them in a specific space. If you are looking for a roller blind fabric that suits you in all aspects, please contact UNITEC customer service, or send us an email directly!
---
Post time: Jul-29-2020