Cellular shades are an easy and affordable way to update the look of your home, and you can customize them by choosing the style and fabric that best suit your decorating tastes. There are different styles of cellular shades available, including honeycomb shades, cellular shades with blackout lining, cellular shades with pleated fabric, bamboo cellular shades, and more. They all have different advantages, but you can find the perfect one for your needs if you know what you're looking for. Read on to learn more about how to choose the best cellular shade for your home!
Cellular shades are an excellent choice if you're trying to save money on your energy bill, but you still want the option of using natural light in your home or office during the day and when you need to let in some light at night. In this guide, we'll cover everything from how to get the best deal on cellular shades to how to measure your windows and choose the right size for them. By the end, you'll have the confidence to make an informed decision about whether cellular shades are right for you or not.
Cellular shades are an elegant, cost-effective way to keep your home cool and comfortable while saving energy costs. In order to create the right look in your home, it's important to know how cellular shades work, what they're made of, and how you can customize them with confidence by working with professionals who understand their benefits and features. That's why we've put together this ultimate guide to cellular shades so you can discover everything you need to know about them!
Based on your needs and preferences
Cellular shades offer the unique ability to customize your window treatments based on your needs and preferences. Whether you want to block out light, add privacy, or both, cellular shades can be set up to provide you with precisely what you're looking for at any given time of day. If you're new to this type of shade, there are a few things that you should consider before making your purchase to ensure that you get the most from your new window treatment. Keep reading to learn more about cellular shades and how they can fit into your home!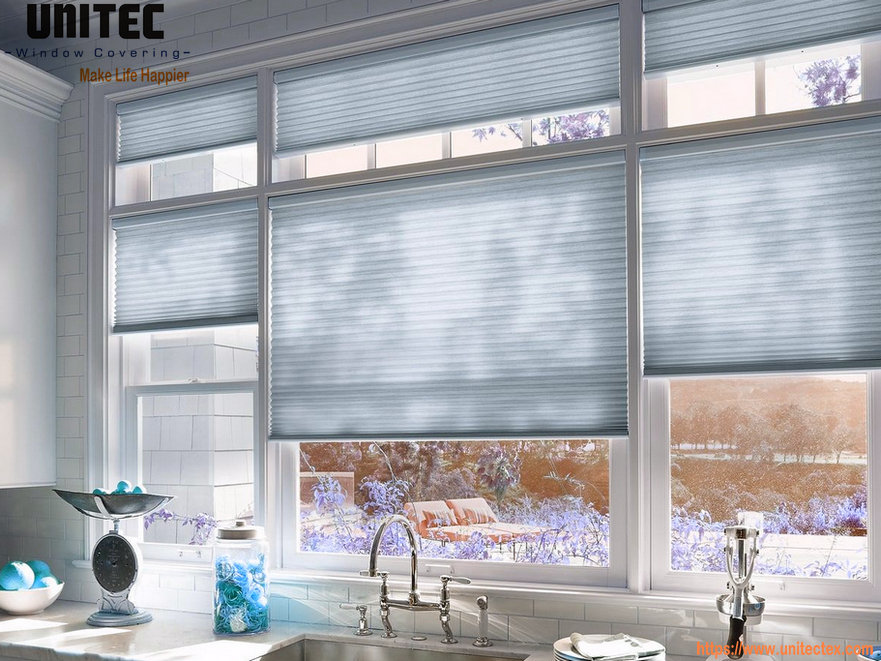 Cellular shades are an excellent option if you're looking to give your home the finishing touches it needs to look professionally designed. They're available in so many colors and styles that you'll have no problem finding ones that suit your decor. But how do you know which cellular shades are right for you? This guide will help you understand the differences between cellular shades, Honeycomb shades, blackout shades, and more so that you can make the right decision when choosing window treatments!
---
Post time: Jun-27-2022