Each type of roller blind should be functional and fashionable, and many roller blinds are made of fabric, just like your clothes. However, we usually spend more time thinking about what clothes we want to wear, rather than how we want to dress on the windows of our homes.
At UNITEC, we believe that your home window care should be like a wardrobe, expanding your sense of fashion. To show you what we mean, we will use this blog to introduce you to one of UNITEC's most elegant roller shutters. Read on to learn more about the benefits of custom blackout roller blinds for the home.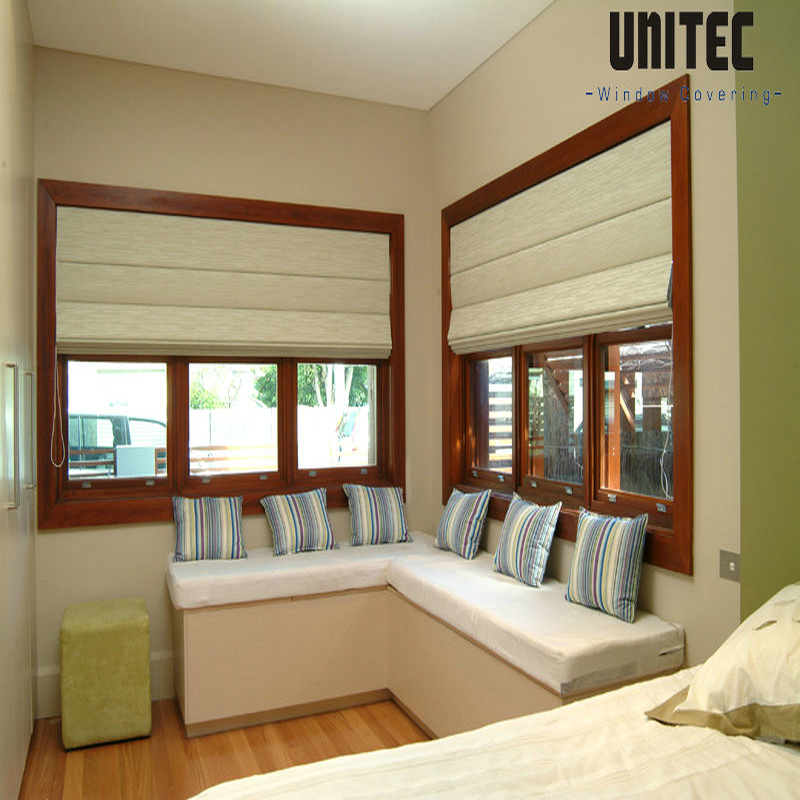 Elegant style
The reason why custom Roman blinds is different from other classic types of roller blinds and blinds is that the fabric of the custom Roman blinds is folded or folded to form a liftable blind, instead of moving it to the side as with blinds. This can make your appearance more elegant, and can give your home the desired style without making it appear messy. UNITEC's URB81 series also provides a variety of high-quality fabrics and a variety of colors for your choice.
Window insulation
All roller blinds improve the energy efficiency of your house by providing an additional layer of window insulation and blocking sunlight that may negatively affect the temperature of your house. All Roman blackout roller blinds are energy-efficient. These unique shades combine the beauty and style of traditional Roman-style roller blinds with the energy-efficient fabric grid of honeycomb shades. This means you don't have to sacrifice the sense of interior design in order to reduce your monthly electricity bills.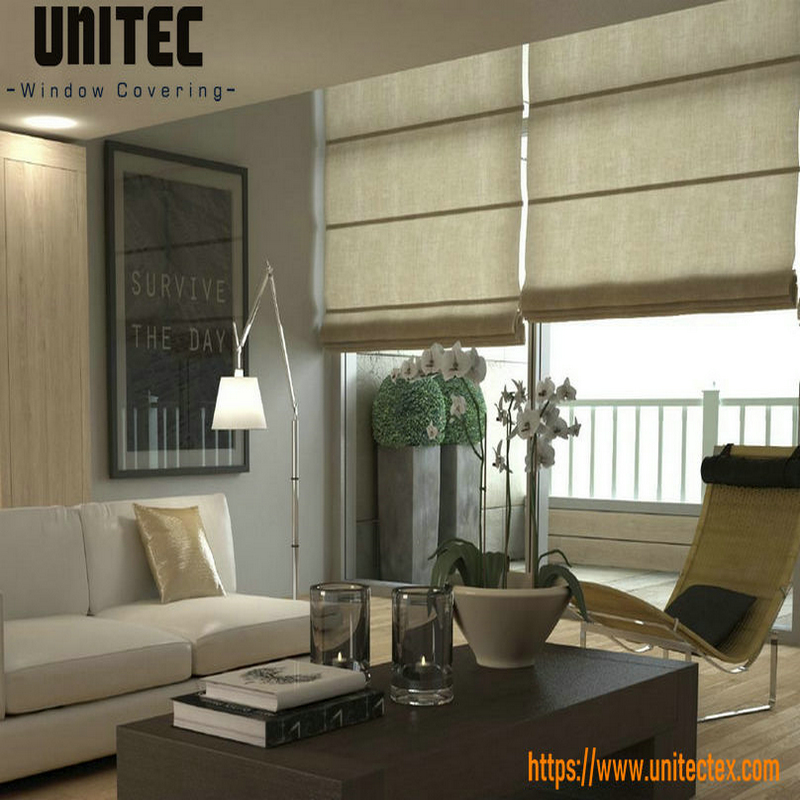 Lighting control
Each of us is different, so why should our houses be the same? If you want to make your personality shine with your own Roman blackout roller blind, be sure to check out our URB series of roller blind types. And can be customized by your choice of fabrics (including linen, cotton and silk). We offer more than 250 fabrics, including options to darken the room and filter the light, so you can get the precise level of light control you need. To further personalize,
To learn more about the benefits of Roman blackout roller blinds, please contact UNITEC's expert email immediately.
---
Post time: Mar-03-2021