Summer is also a favorite year for mosquitoes and insects. Therefore, it is time to buy the best roller blinds instead of mosquito nets. Ideally, it should be tailored to our windows or doors to achieve full coverage, rollable and easy to operate, and we can buy it from home at the best quality price. UNITEC's sunscreen roller blinds are the perfect choice.
Yes, the online market can still provide us with more services. On the one hand, we will purchase customized products comfortably at home, and you will receive your customized products in a very short time. On the other hand, there are also two models of roller blinds instead of mosquito nets: opaque (with shading) or insect-resistant sunscreen roller blinds.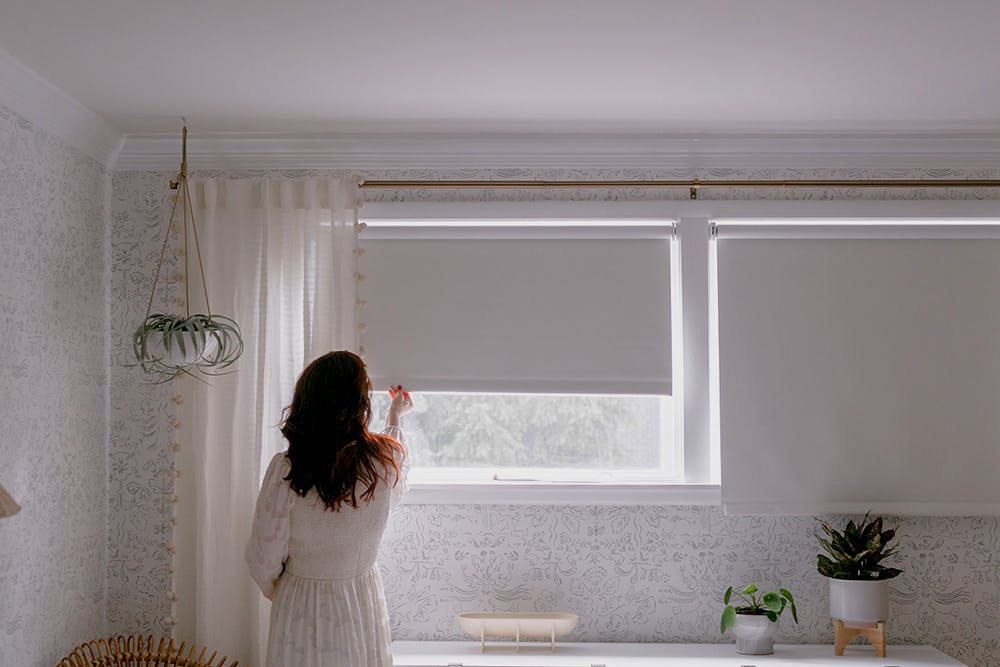 For our windows or doors, the best mosquito nets are roller blinds that cover them all. This is achieved by measuring them. Greater than this, do you need it to be opaque? This is an advantage you should not ignore! The two products are combined into one: you will get rid of insects, and at the same time have an opaque blind, which will completely block the passage of light.
As for the price, it will depend on the height and width measurements we need, and whether the roller blinds are ordinary. The usual insect-proof roller blinds or opaque fabrics can also meet your needs.
Both have the same function, but the opaque shutter is more expensive and will provide 100% darkness and privacy when lowered. This is a very good choice, for example, in a room without blinds.
The sunscreen roller blind mosquito net is composed of 30% glass fiber and 70% PVC fabric. In the online shop UNITECBLINDS.COM, you can choose various colors: navy blue, burgundy, chocolate brown, tan, beige, light gray, black, white, dark gray and cream. And it also has 1%, 3%, 5%, 10% open rate for you to choose.
Their maximum width can be 3M, they have a 10-year warranty, as for the aluminum frame, there are two shades: natural or white aluminum. But how to locate it?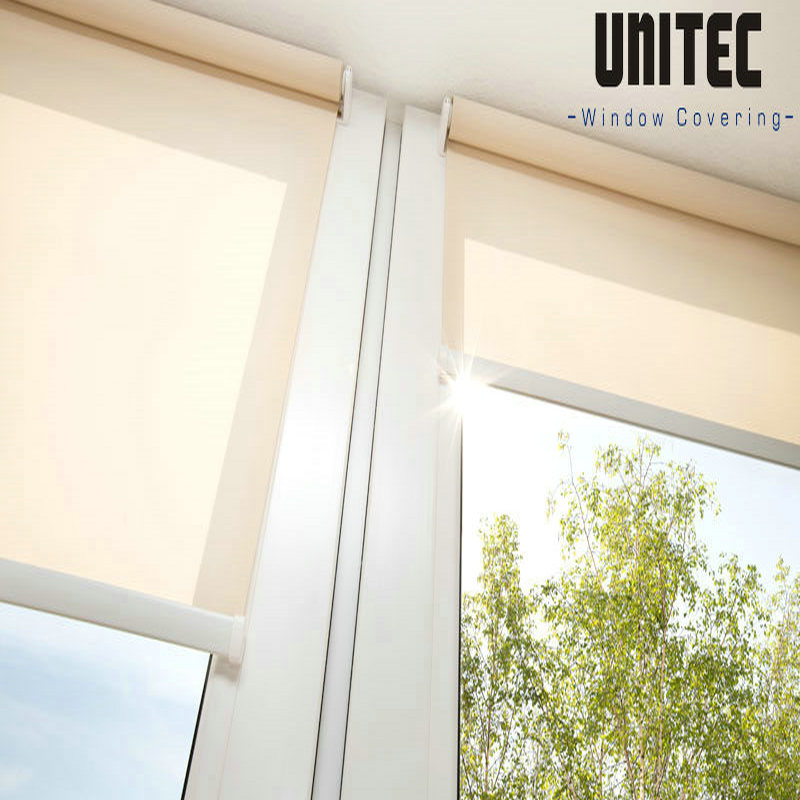 How to install it?
Sun protection roller blinds are very simple to install, just like any roller blind, in this case, placed on the outside of the blinds. Each mosquito net can be installed on the inside or outside of the window from the front.
As you can see in the video, you will receive a mosquito net which contains all the necessities that you can easily place. The first thing to do is to put the two sides of the window on both sides of the window with the help of an electric screwdriver to make it fit the mosquito net. Once in place, the mosquito net can be installed.
An important fact: opaque models do not allow intermediate positions when closed or opened. Half of the windows or doors cannot be covered.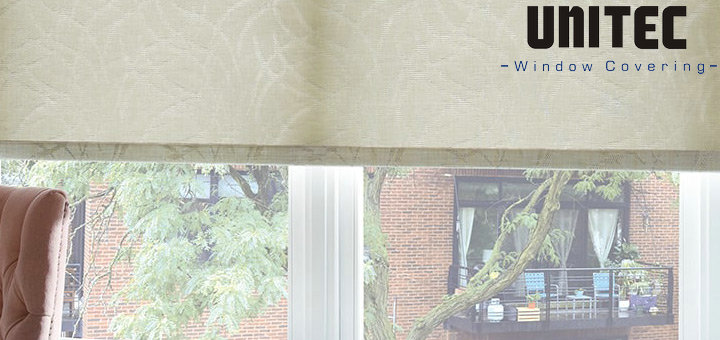 How to clean the mosquito net?
Mandatory question! You imagine using the mosquito net as the glass of a car, after driving on the highway or highway, right? Obviously this is not the case, but they do require good cleaning from time to time, especially when you are in an area with high temperatures and lots of insects.
It is very basic, just like its installation, and much simpler than it looks. The best way to clean a mosquito net is to clean it with water and neutral soap (with a bucket or with the help of a hose).
If the mosquito net is very dirty, you can brush clothes, non-scratching sponges, brooms or smaller brushes through the compartment, also for edges and joints. The next step is to rinse the entire mosquito net until the soap residue is removed, and then hit it with a towel to remove excess water. And it won't do it at all!
---
Post time: Nov-19-2020