Manufacturer of Sheer elegance blinds fabric
Sheer Elegance blinds fabric by UNITEC are a functionally innovative product that allows different positions and light sources thanks to the design of the fabrics (more than 25 collections and 150 references). All fabrics are constructed from an interspersed design of blackout and transparent stripes.
With the Sheer Elegance, in addition to total privacy, it is possible to achieve darkness, since some of our models are made with a fabric made with a combination of transparent fabrics and blackout-type fabrics that totally prevent the passage of light. Sheer Elegance Blinds from UNITEC | We are manufacturer.
All our sheer elegance blinds fabric is made of best quality raw materials, for this reason the prices are indicative. Your Monet consultant will give you the exact price once the textures and models chosen by you are defined. The published price is per square meter.
They are young-cut blinds and quite innovative on the market, an excellent option for people looking for something different since this product offers us two options in a single blind. The Sheer Elegance blind fabric offers the highest quality and technology, combining the softness of Tergal with the functionality of a horizontal blind. Made with beautiful strips of a firm polyester fabric, floating between two layers of soft Tergal, it offers a soft control of light and transparency towards the outside.
What is sheer elegance blinds fabric?
When the transparent stripes of the front fabric coincide with the transparent stripes of the back fabric, a great entrance of light and medium visibility is obtained. When the opaque strips of the front fabric are superimposed on the transparent ones of the back fabric, almost total privacy is obtained, while at the same time diffused light enters.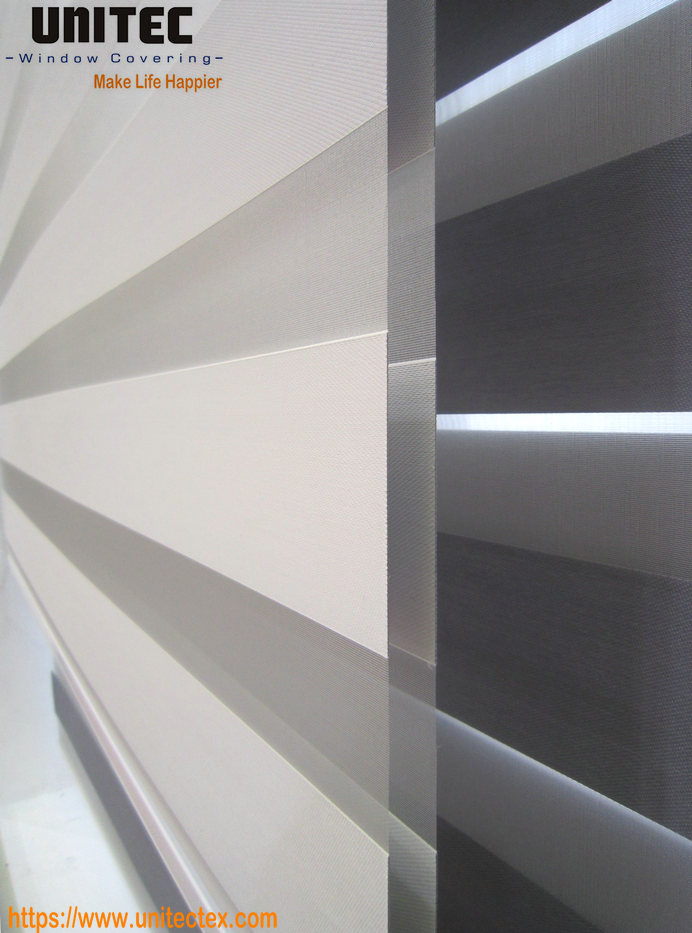 Available in a variety of fabrics and colors, all Sheer Elegance models come with a gallery or metal fascia included. Enjoy the comfort of controlling the amount of light that enters your spaces by simply pressing the button on a remote control, choosing the motorization alternative also available for this type of blind.
Benefits of Monet Sheer Elegance Blinds fabric:
Modern and innovative double fabric blind that provides elegance, lighting and design. Each fabric is designed with interspersed translucent and opaque stripes.
Modern designs and variety of colors
Smooth manual operation
Possibility of automation or adaptation to smart home systems
Different levels of privacy and lighting
Protects furniture and floors from deterioration caused by UV rays
Available in smooth or pleated texture
---
Post time: May-16-2022