For many reasons, Roman roller blinds are a very popular choice for many homeowners. They are versatile, affordable, easy to install and easy to maintain. In addition, Roman roller blinds also provide unparalleled privacy and protection from external factors, and can add much-needed style and style to any living space. However, you should ask some important questions when determining the type of roller blind you choose for your house.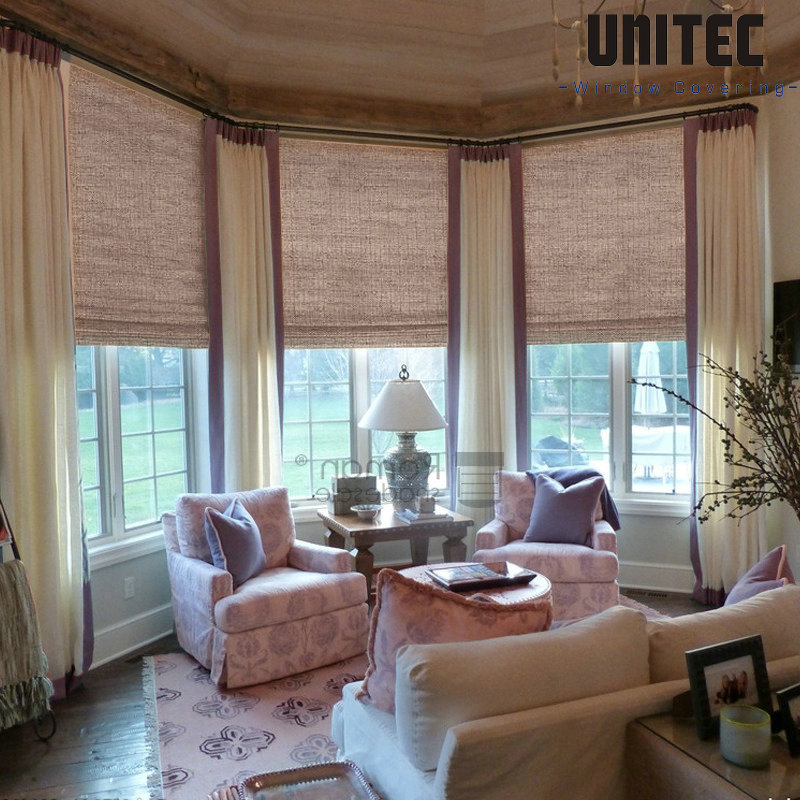 How is the Roman roller blind constructed?
Roman roller blinds are usually made from a variety of materials, including thick and flat outer fabrics and inner linings of your choice. Depending on your natural lighting preferences, you can choose thin linings, shading linings, privacy linings or completely abandon the lining. If lining is chosen, attaching the lining to the back of the fabric will form a sealed pocket. Then connect the drawstrings to facilitate the lowering and lifting of the combined fabrics. These fabrics will produce a series of horizontal folds when lifted, and will produce a flat surface when lifted.
How do you operate Roman blinds?
Roman roller blinds are very easy to operate and have a variety of functional options, including mechanical and manual functions, to meet the preferences of each homeowner. The traditional venetian blind cord has a manual operation function, allowing you to pull up or down at will. On the other hand, automatic Roman roller blinds are cordless and have a remote operating system that allows you to lower and raise the blinds without touching it yourself.
Which rooms are best for Roman blinds?
The best thing about Roman blinds is that they are made of a variety of fabrics, materials, designs and colors, so they can be used in almost any room in the home. Especially suitable for sunny rooms. Living rooms, bedrooms, entrances and corridors with bedrooms are usually ideal for Roman blinds. Depending on the type of fabric you choose, humid environments (such as bathrooms and kitchens) may not be suitable because of the high possibility of retaining moisture.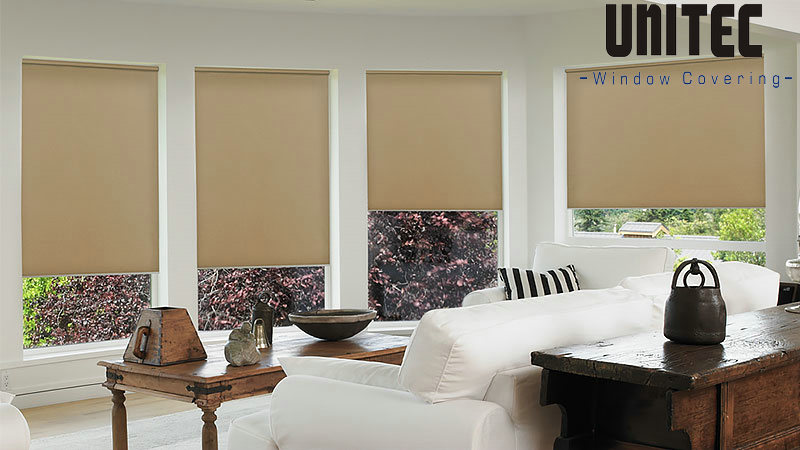 Which fabrics can be used and avoided?
The best choice of fabric for Roman roller blinds is lightweight rayon or polyester, so that when the blinds are opened, the wrinkles will be clearer, and when the fabric is flat, the wrinkles will not appear. Certain types of mid-weight cotton blends, such as polyester/cotton, brocade, linen blends and jacquard cotton are ideal. In general, avoid heavy fabrics such as velvet and wool, as they retain a lot of moisture and become heavier.
UNITEC is one of the world's leading manufacturers of roller blind fabrics. We provide professional roller blind services, starting from a free consultation to measure your window frames and assist you in choosing high-quality materials that suit your needs. If you have any questions, please contact us as soon as possible.
---
Post time: Jan-06-2021