We have discussed various good fabrics in roller blinds in our blog to prevent the passage of summer sunlight or heat, and today we are referring to low temperatures. It coincides with the mid-December season of the year. It is now in winter, and many areas are very cold. We provide you with the best roller blinds to keep you warm in winter. It is recommended that you install them on the windows to reduce heating costs in your home or office.
The glass fiber blackout roller blind has the dual function of guarantee, which can prevent the sun's rays from overheating the outer tissue. They will act as insulators to prevent cold air from entering from the outside and at the same time help maintain a comfortable temperature in the home. how about it? Thanks to the fiberglass blinds.
Generally, roller blinds will be made of PVC-coated polyester yarn or PVC-coated glass fiber yarn. Fiberglass is an insulating material, such as used in building structures, and it can also ensure that our roller blinds have higher quality and strength. Starting from the purchase, the product always enjoys a 4-5 year warranty.
In order to save heat and prevent cold air from entering from outside, glass fiber blackout roller blinds and PVC sunscreen roller blinds are most suitable. Sunscreen roller blinds are a micro-perforated fabric, but depending on its composition, it can be used as a thermal insulation material. In our roller blind catalog, URS models of sunscreen roller blinds with different openings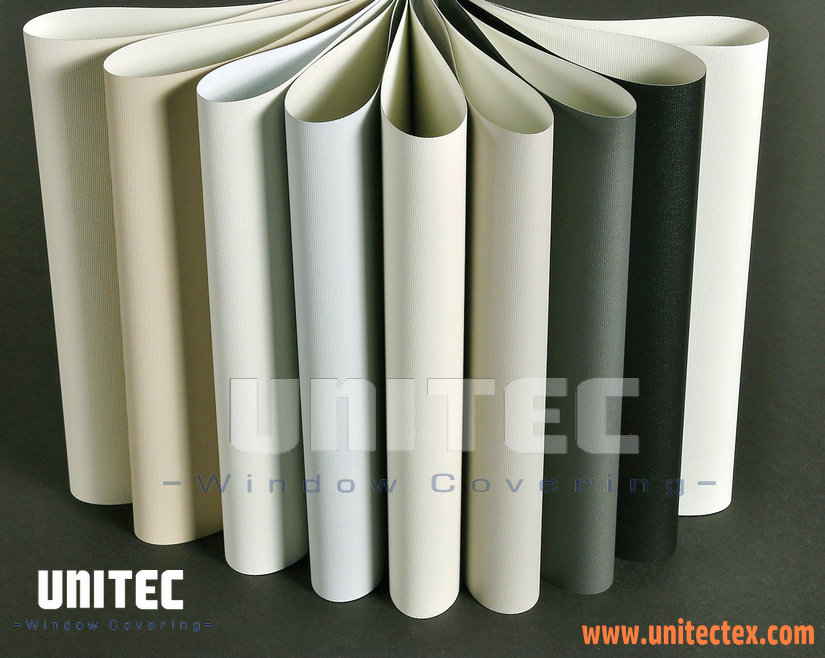 Glass fiber blackout roller blinds to save heat
They are also one of the most needed alternatives for offices, many of which are conference rooms or conference rooms, cold and without external blinds. In this case, it is important to evaluate their electric options to ensure greater comfort when raising and lowering them.
In the product homepage of UNITEC, we offer the following options of fiberglass blackout roller blinds, sunscreen roller blinds, zebra roller blinds, and plain weave roller blinds:
-Glass fiber blackout roller blinds. Also called a roller blind with blackout lining, it completely closes the passage of light. The glass fiber content is 30%, and we can find various shades of shades, such as gray, green, beige or navy blue.
-PVC sunscreen roller blinds, with 30% glass fiber in its composition. It is a neutral-toned fabric that can be perfectly combined with a variety of decorative styles, and has different openings to determine thickness and transparency: 1%, 3%, 5% or 10%.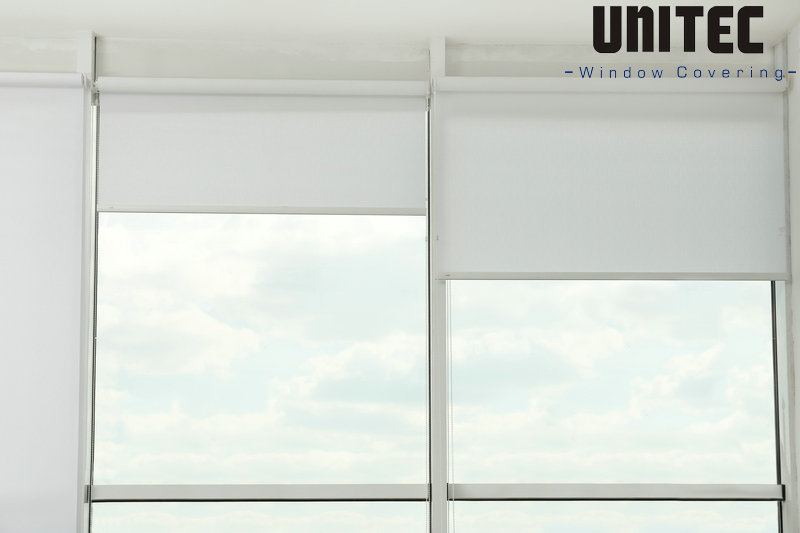 Double roller blind
The solution for very cold houses that also do not have external shutters is double roller blinds. On the one hand, this kind of blinds makes us completely dark through the opaque fabric, and through the curtain allows us to enter the light. Both are made of fiberglass and are perfect, so they can be used in any house!
---
Post time: Jan-13-2021