The  transparent roller blind fabric is also referred to as the purest roller blind, which seems to be everywhere. For many reasons, these lightweight fabrics can be considered the perfect roller blind. They not only provide privacy during the day, radiate bright light, and provide a certain degree of heat insulation to isolate heat and cold, but also can save space while floating the room and providing a soft texture. They are also ideal for layering and can be perfectly matched with blackout roller blinds and sunscreen roller blinds.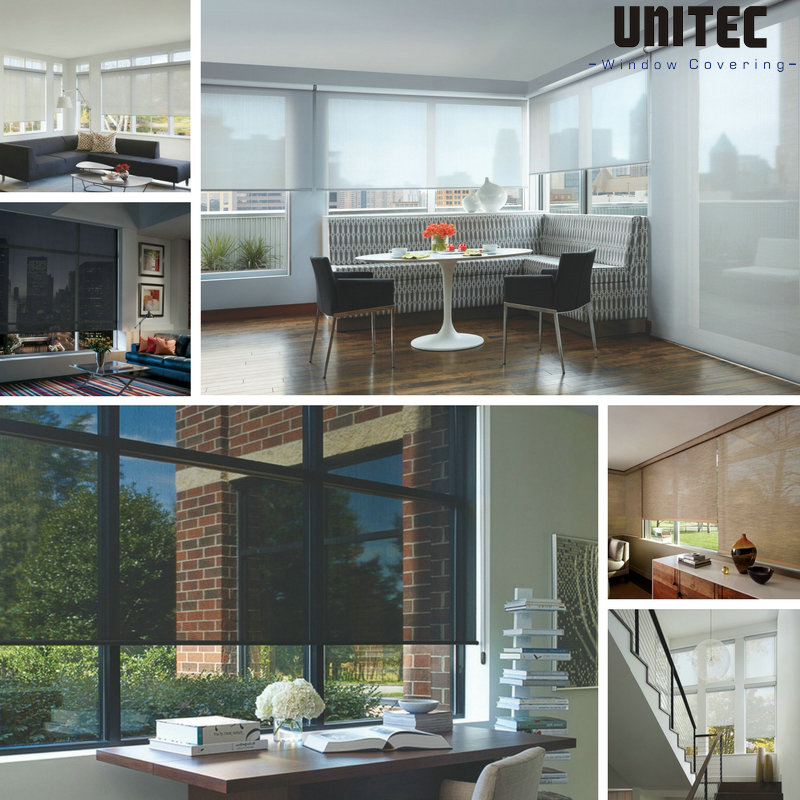 So, what do you need to know before installing a transparent roller blind? We will introduce the following most common questions and give you tips on how to help you achieve the desired results.
Is the transparent roller blind transparent?
Most transparent roller blind fabrics can allow you to see through from the outside, thus maintaining the vision. At the same time, they provide a certain degree of privacy during the day and can isolate you and your space from the outside world.
However, at night, these benefits will be reduced, so we recommend adding another layer of roller blinds to provide you with other privacy options, such as blackout roller blinds, which can provide you with 100% privacy.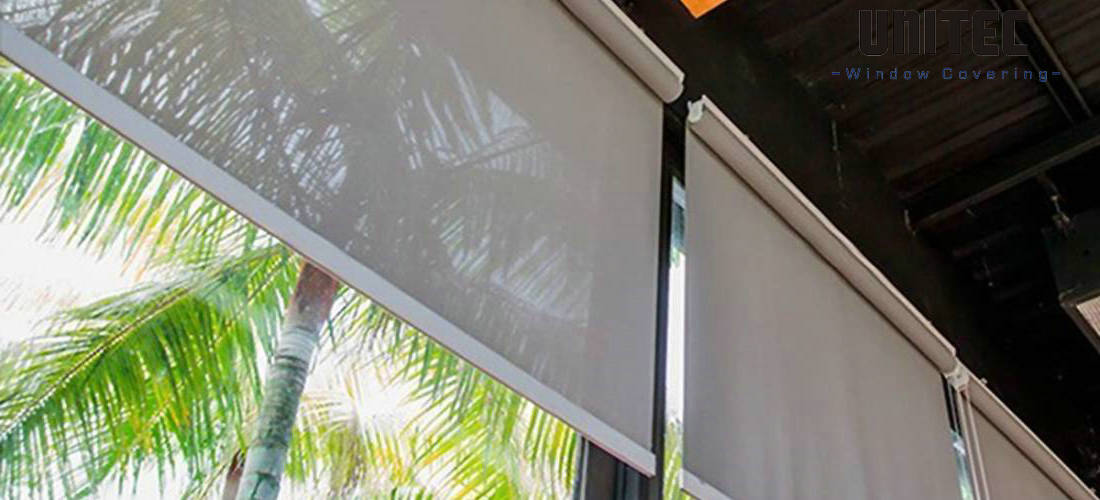 Will the transparent roller blind block sunlight?
The transparent roller blind acts like a diffuser, which softens natural light and reduces glare associated with direct sunlight. They will help protect your interior from UV rays and reduce the risk of discoloration and sun damage to furniture, floors and soft furniture.
They also provide some thermal insulation to help reduce the amount of heat entering your room. In hot areas, such roller blinds are undoubtedly a plus. In winter, although we recommend adding another layer of protection to really protect you from the drop in outside temperature, they also help prevent cold.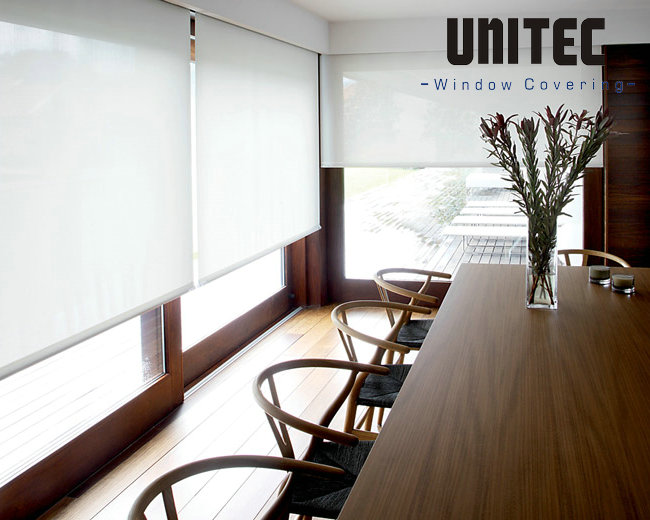 How much is the pure transparent roller blind?
The average cost of transparent roller blinds may vary depending on the provider you choose, the fabric you choose, and whether you choose a custom or off-the-shelf product. For best results, you can choose our UNITEC, we are a professional supplier of rolling shutter surface seconds. The price is more reasonable than the traditional blinds, and the quality is also guaranteed.

If your budget is limited but you still want to get good products, with the help of our UNITEC, you can save a lot of mo
If your budget is limited but you still want to get good products, with the help of our UNITEC, you can save a lot of money by measuring, ordering and installing your own products. Use your funds to the most critical place, I believe this is the most meaningful.
I believe you already have your own ideas. If you are interested in our products, you can get in touch with our sales staff as soon as possible and then order some free fabric samples. Or go through our purchase process at a more accurate price. You can boldly put forward your requirements, whether it is length, size, width, color, label, packaging, etc., we will do our best to satisfy you. We look forward to your mail!
---
Post time: Jul-07-2020