The fabric to choose when choosing roller shutters for your house is very important, because not all roller shutter fabrics provide the same effect. In this article, we will tell you more in-depth information about translucent roller blinds.
First, we will discuss what is a real translucent roller blind fabric and its characteristics.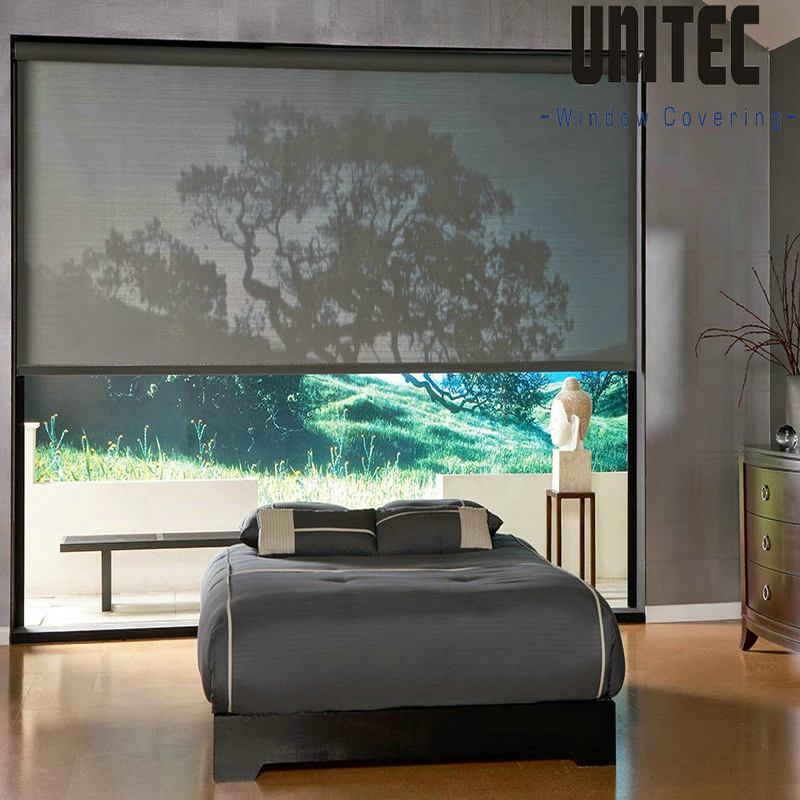 The translucent fabric allows light to enter the room in a more or less gentle way, depending on the type and color of the fabric. In light tones, the light entering the room will be greater, and in dark tones, the light entering the room will be less. A product made of 100% polyester fiber that can use greater luminosity to protect it from the sun's rays.
One thing we look for in certain rooms most of the time is to protect privacy, but the light is still coming in because with this type of fabric, we will get this result. It is an ideal product for rooms or rooms where you don't want to see anything from the outside.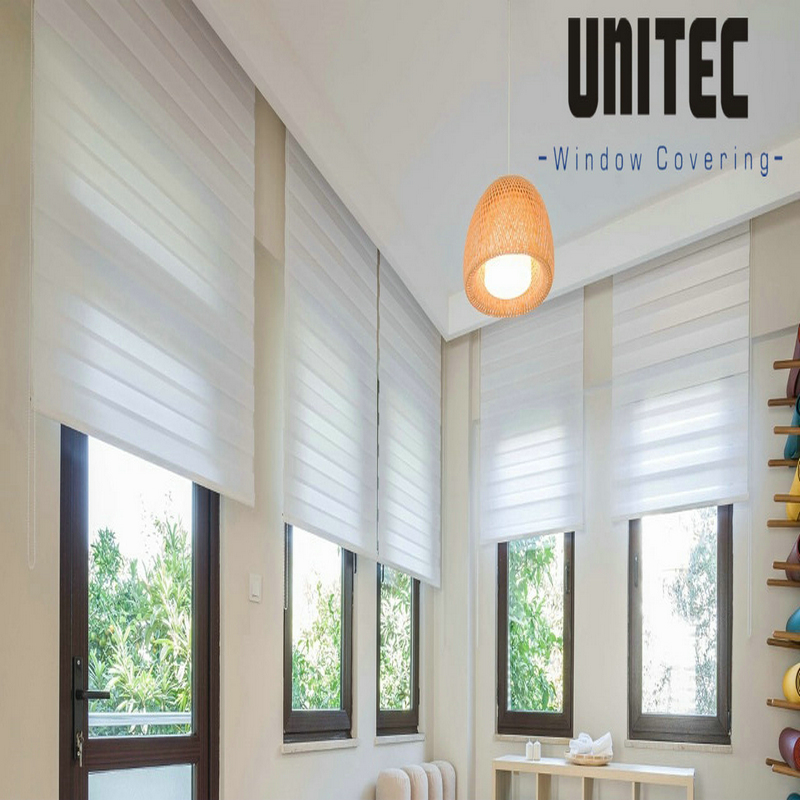 In addition to the wide range of translucent roller blinds, you can also see on our website that we have a variety of different fabrics: smooth, checkered, textile type, and PVC with more advanced materials. And other custom fabrics.
Among our best-selling plain weave fabrics, we emphasize the following:
Polyester translucent roller blinds are the best-selling UNITEC roller blinds.
There are many shades of roller blinds to choose from.
The maintenance of translucent roller blinds is very simple. Just pull the roller blind and damp a cloth with neutral soap in water. We only need to wipe the fabric gently and let it dry. After drying, we can rewind the fabric normally, and the translucent roller blind looks like a brand new one.
Now that you know more about this fabric used for translucent roller blinds, do you dare to update your roller blind fabric? UNITEC's customer service can guide you everything you need to buy translucent blinds for home use.
---
Post time: Mar-01-2021