The double roller blind newly designed by UNITEC. Our new double roller blind has two roller blinds. The first is a blackout roller blind, and the second is a sunscreen roller blind. Blackout roller blinds block all unnecessary light and help maintain indoor heat, thereby improving energy efficiency and comfort. At the same time, tulle is ideal for bringing a certain level of privacy or glare and bright excess sunlight to your space. Both are placed on a unique shelf. This innovative design can provide a variety of arrangements based on the weather, time of day or your privacy requirements.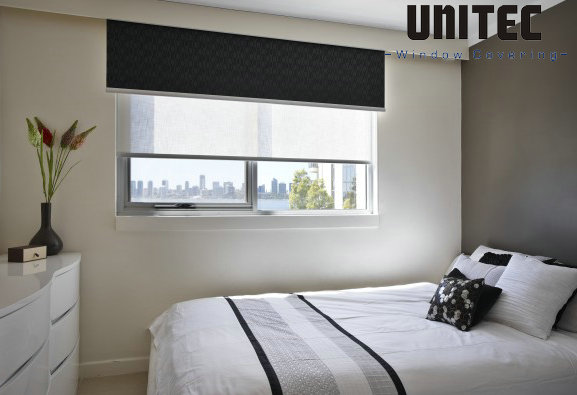 "Modern update on double roller blinds."
Think of double blinds as a modern update to the classic mesh curtain arrangement. The double roller blind does not stack the curtain's heavy fabric on a net or other transparent material, but brings the same benefits in a modern way. The two types of roller blinds operate separately, so you have complete control over the position.
Spaces particularly suitable for double blinds include bedrooms, bathrooms and rooms that may be overlooked by neighbors. This is because the double roller brings flexibility and privacy, so you don't have to sacrifice natural light. Double blinds are also ideal for home offices and areas where you can work on a computer or screen, because the tulle layer prevents glare.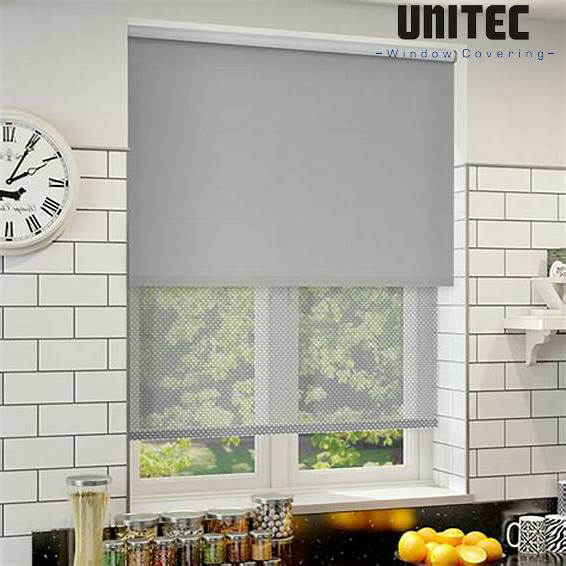 Not only does the double roller blind have outstanding features, but its versatility will also attract style-conscious homeowners. You can choose from a variety of shade roller blind colors to suit your decoration, because the blinds only reduce a smooth, transparent layer and still look good.
We offer many color combinations to match your space. It includes various bright and vivid colors and jacquard patterns, so you can freely combine your favorite double roller blinds.
---
Post time: Jun-30-2020