What is a roller blind?A roller blind is a single piece of fabric mounted on a roller. It is used to cover the window and scroll up or down in front of the window. A chain is used to roll the roller blinds window up to the top of the window or down to the window sill.
You can install the roller blind in the recess of the window (or exposed window), or you can install it outside the recess of the window. The choice of fabrics is wide and will depend on the decor of the room and factors such as humidity, privacy and required light transmission.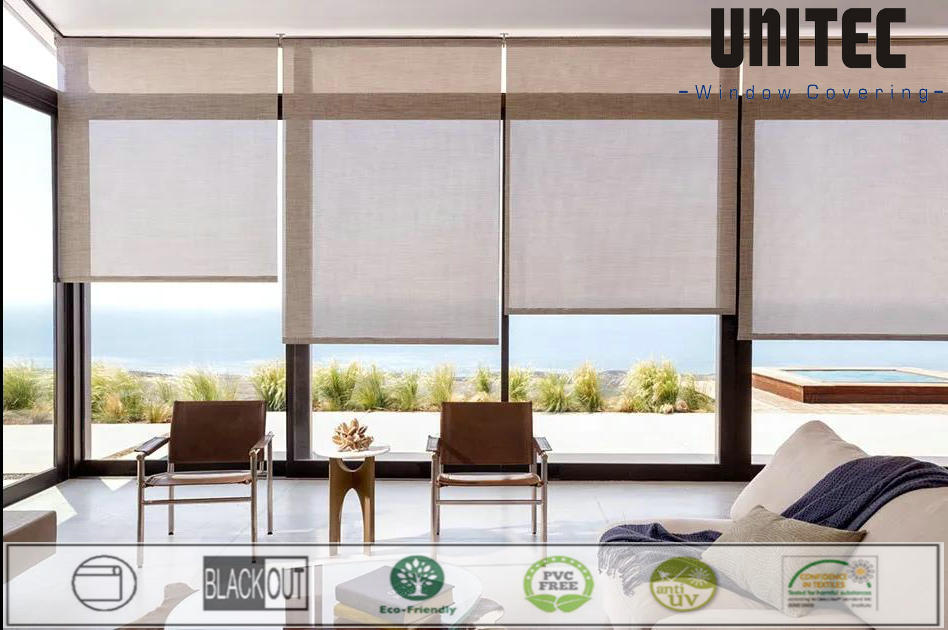 Type of roller blind
All roller blinds work in a similar way. Features that make roller blinds different include:
Strong filtering ability.
Provide privacy day and night
Whether you like decorative jacquard patterns, plain texture or practical PVC.
Ability to block UV and glare.
The size of the bar or rail you want at the bottom of the roller blind.
Do you prefer aluminum or PVC wires to operate the blinds.
Do I need a carton on top of the roller blind to cover the rollers?
When making your choice, please discuss all these points with our team so that you know exactly what to buy.
The range of choices for roller blinds is confusing, the more you browse through the samples, the more confusion you get. To simplify the selection process, here are five types of roller blinds, their functions and advantages are as follows.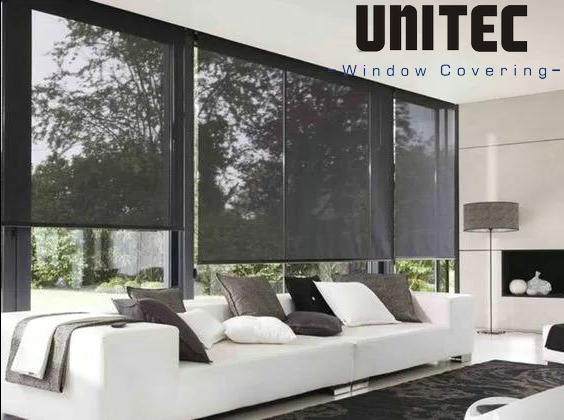 1.Sunscreen roller blinds
Sunscreen rolling roller blinds are very good at controlling light and heat. UNITEC's sunscreen roller blinds are available in multiple options, but sunscreen roller blinds are our favorite because of its versatility.
This is a simple and practical roller blind made of functional transparent screen fabric. Thin and thin materials have an opening coefficient of 5% (1%, 3%, 5%, 10% specific opening coefficients can be selected by you) and are flame retardant. Sun shades come in a variety of colors, such as chalk and pastel grey. The sunscreen roller blind is resistant to bacteria and fungi because it is mostly made of high-quality PVC fabric. It can therefore be installed in wet areas such as kitchens and bathrooms. For maximum convenience, the roller blinds can be automated or manually selected.
Sunscreen roller blinds offer several other options in the range of screen roller blinds.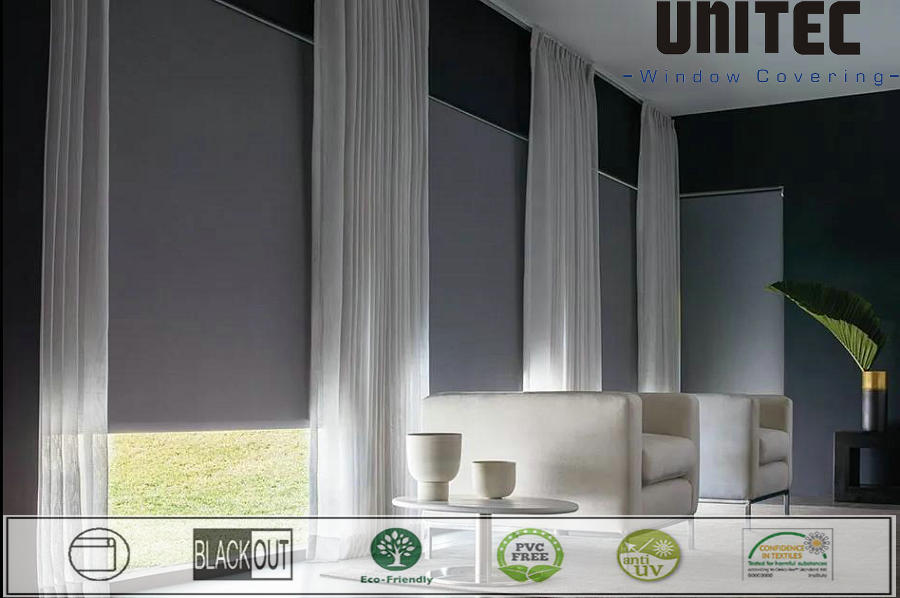 Blackout roller blinds range from filtering and room dimming to complete blackout fabrics. They usually have a light-blocking coating (foam coating) on ​​the back of the roller blind, which can block 100% of the sun and let you have it. You can choose between products with and without PVC. Such as our T-PVC or URB35 series
Blackout roller blinds are a great choice for bedrooms, babies and children's rooms, TV rooms and conference rooms. Here are some shade roller blinds items.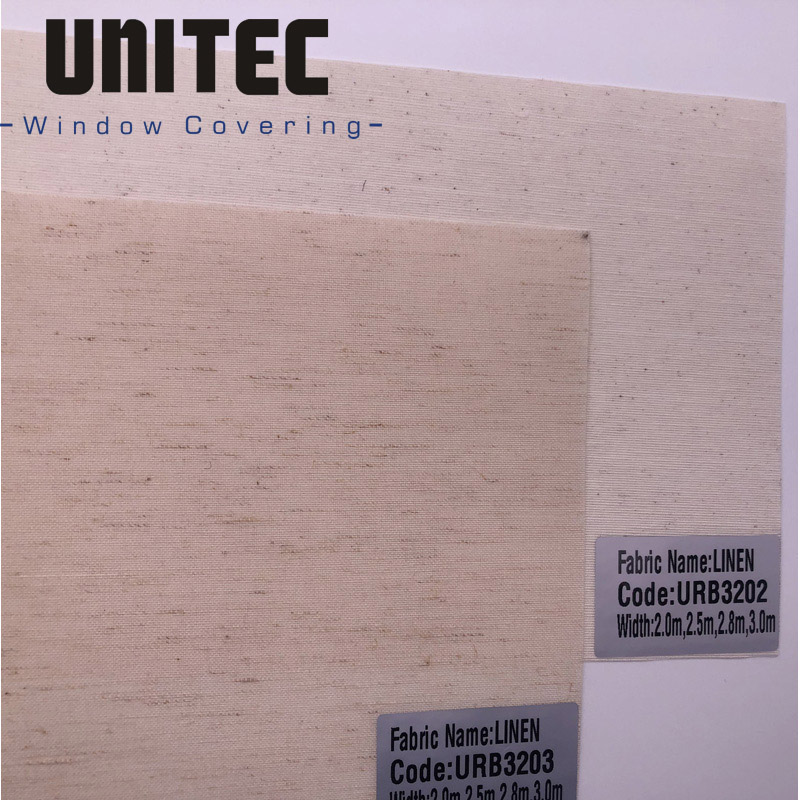 Linen cotton roller blind is a flat fabric made of cotton, linen and polyester fiber, which has the appearance and texture of textiles. These roller blinds provide good UV control, glare and reduced heat. They are suitable for cleaning with a damp cloth in a humid environment. You can choose from very nice colors, or you can choose between manual and automatic operation.
Linen cotton roller blinds are not limited to the blocked version. Use a more transparent weight as the filter roller blind. It is suitable for rooms that do not need to completely block light. It has the same quality as the block, but allows a certain amount of light into the room, so please use it in the living area and on the terrace.
4. Jacquard roller blind fabric
This is an exquisite black-out fabric with jacquard pattern and elegant texture. It is part of the Roller Blinds series, and its color range is suitable for classic and modern interiors. Jacquard roller blinds are suitable for some boldly conceived houses. The jacquard roller blinds have a foam-coated acrylic backing on the back of the textured internal facing fabric, which can provide a shielding effect. It is PVC-free and flame-retardant. Antibacterial,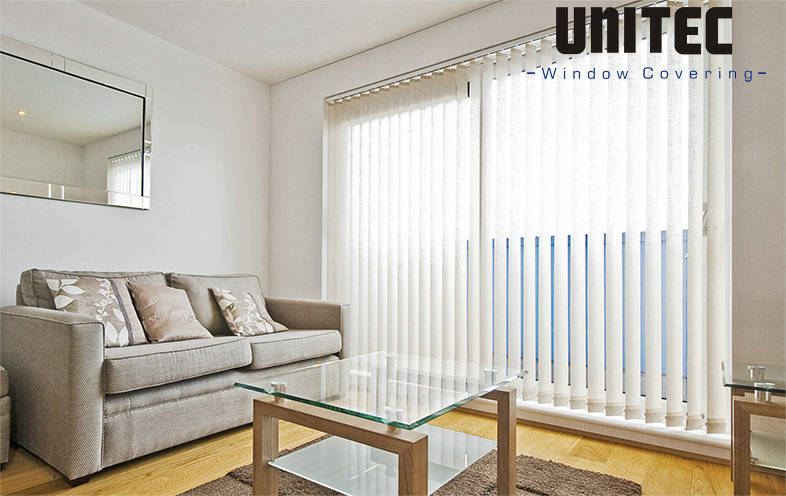 UNITEC's premium vertical roller blinds provide 100% blackout roller blinds without the need for a PVC backing. The door widths of this series are 89mm and 127mm, which are available with delicate opaque color palettes. Easy to clean and antifungal.
The benefit of vertical roller blinds is that they reduce glare and heat. They are resistant to fading; they are lead and PVC free; they are crack resistant; you can choose to control them manually or automatically. More suitable for large windows.
The PVC roller blind can be completely covered. They provide privacy and darken the room even during the day. For rooms that require complete privacy, these roller blinds are the smart choice. This includes meeting rooms, bedrooms, and other environments that require total darkness. UNITEC offers PVC roller blinds in various colors.
Regardless of which type of roller blind you choose, there are certain factors that must be considered to ensure the required fit. Here are some points that influence your decision.
Whatever type of roller blind is chosen, certain factors must be considered to ensure the required fit. If you have a need and we are happy to help you, please contact us by email!
---
Post time: Jul-09-2020