"Shine" Jacquard roller blinds
Product Detail
OVERVIEW
PACKING & SHIPPING
QUALITY ASSURANCE & WARRANTY
Fabric name:SHINE BLACKOUT
Code: URB5701-5710
Composition(BO): 100% Polyester Jacquard weave with Acrylic Foam Coating
Application: Roller blinds, Roman blinds and Panel Blinds
Technical Data:
• Composition (BO): 100% Polyester Jacquard weave with Acrylic Foam Coating
• Width:2.0m,2.5m,2.8m,3.0m
• Light Fastness: 5-6 (Blue Scale) Tested to ISO 105-B02:2014
Weight:407g±5%(g/m²)
Thickness:0.75±5%mm
Roller binds fabric blackout roller blinds fabric home roller blinds
Production Process:
Spinning yarns
Weave base fabric
Coating fabric (White Foam Coated/Color Foam Coated)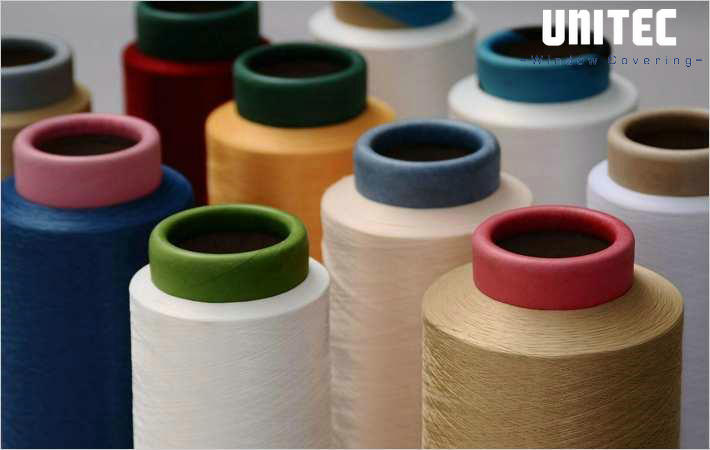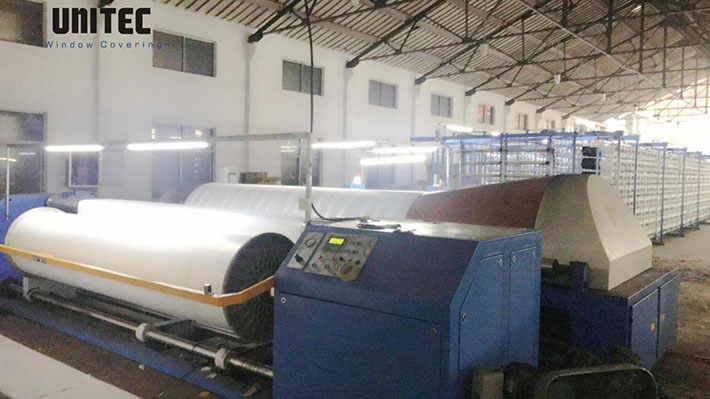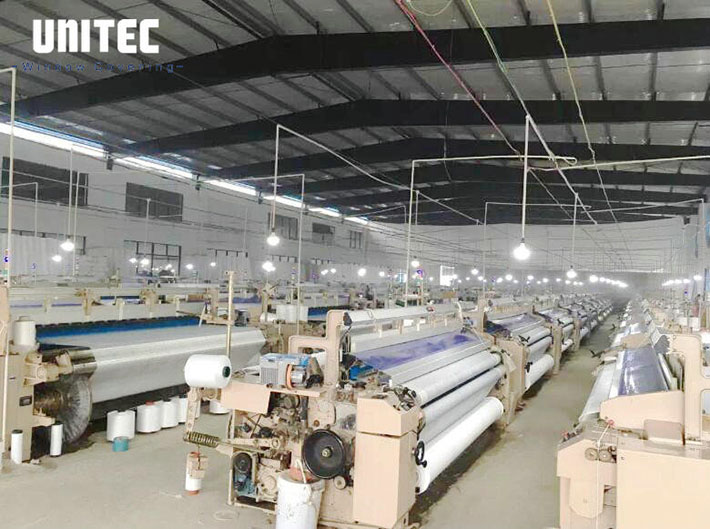 There are various forms of shading in the building, with different characteristics and use conditions, which have an important impact on the indoor space effect and thermal environment. Among the various inner sunshade products, the roller blind seems simple, but its strength cannot be underestimated, and there are many reasons to choose.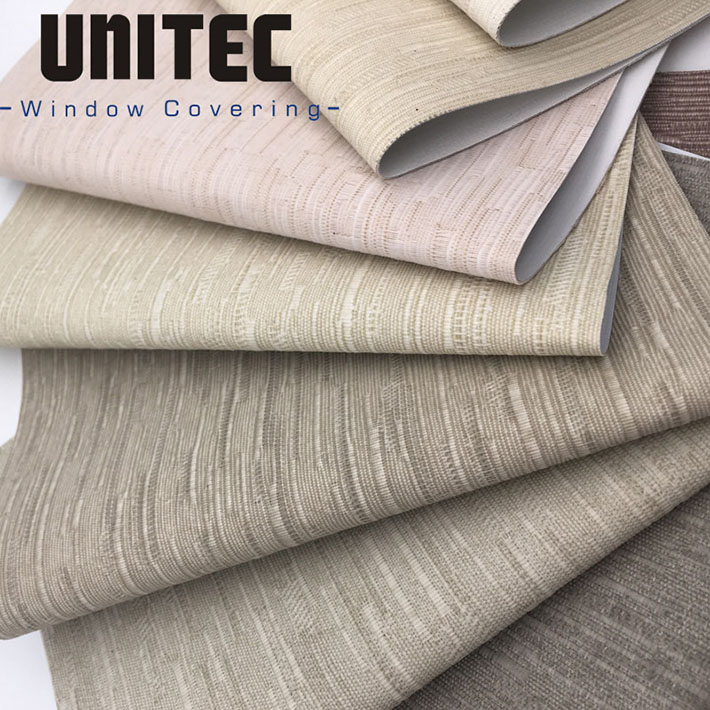 1. Strong decorative
Compared with other interior window decoration products, the roller blind itself has strong plasticity and excellent decoration ability. From simple solid color appearance to rich and gorgeous patterns, it can meet various style requirements.
2. Good durability
Compared with other window decoration products, the roller blind fabric is vertical, flexible and difficult to deform, and the whole curtain body is easier to clean and maintain.
3.Adjust natural light
The glare is filtered to become soft diffused light, which can eliminate glare on the indoor computer or TV screen, and improve the visual comfort of people.
4. Thermal insulation and energy saving
In summer, the sunshade system is used to adjust the amount of incident sunlight to reduce the heat input and reduce the cooling load. In winter, the shutter window can be fully opened during the day to ensure maximum light and heat ingress and increase indoor air temperature. The cold barrier saves heating energy.
5. A wide range of applications
Roller blinds have small limitations and can be used in various building decorations according to different needs, such as office buildings, hotels, factories, etc., not to mention the application in homes, living rooms, restaurants, bedrooms, kitchens, bathrooms, etc. Find the right roller blind product.
We have various colors collection for choose: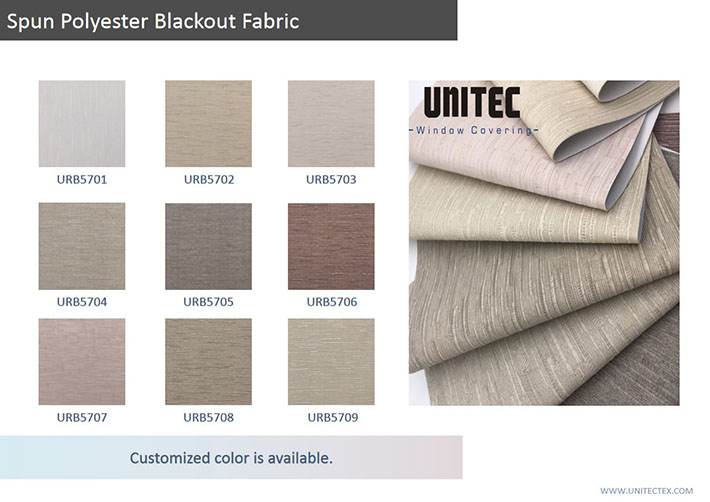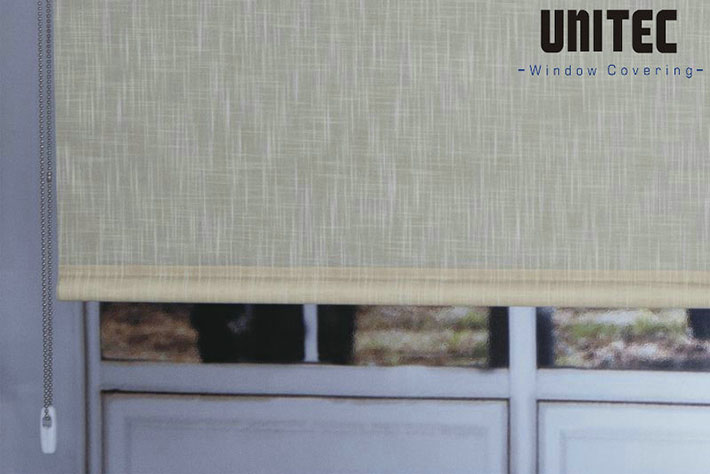 ---
---
1. Parameters:
Application: Roller blinds, Roman blinds and Panel Window Blinds
Technical Data:
•Composition (BO): 100% Polyester Jacquard weave with Acrylic Foam Coating
•Width: 2.0m,2.5m,2.8m,3.0m
•Light Fastness: 5-6 (Blue Scale) Tested to ISO 105-B02:2014
Weight:407g±5%(g/m²)
Translucent 0.75±5%mm Blackout
•Fire Classification: California U.S. Title 19 (small scale), NFPA 701-2010 TM#1 (small scale), BS 5867 2008 Part 2 Type B Performance.
Performance:
•Opacity: Blackout (Complies to AS 2663.3.1999)
2. Certification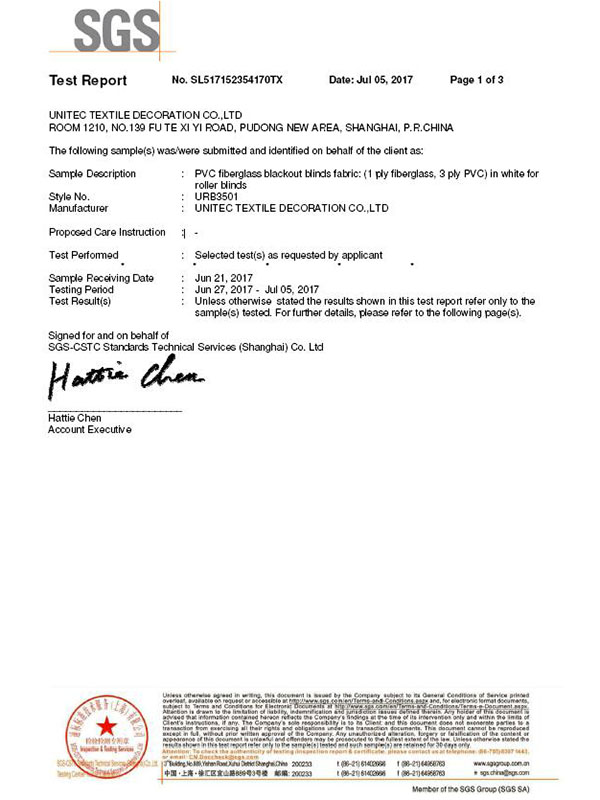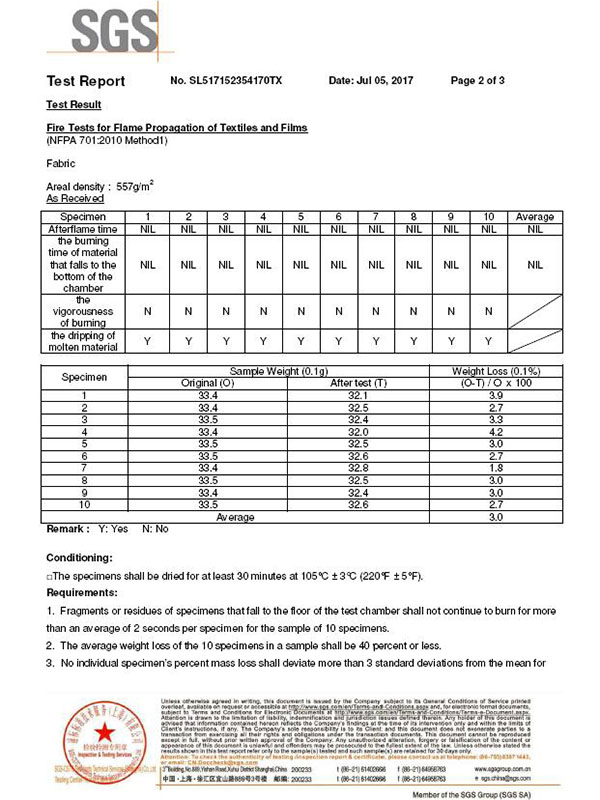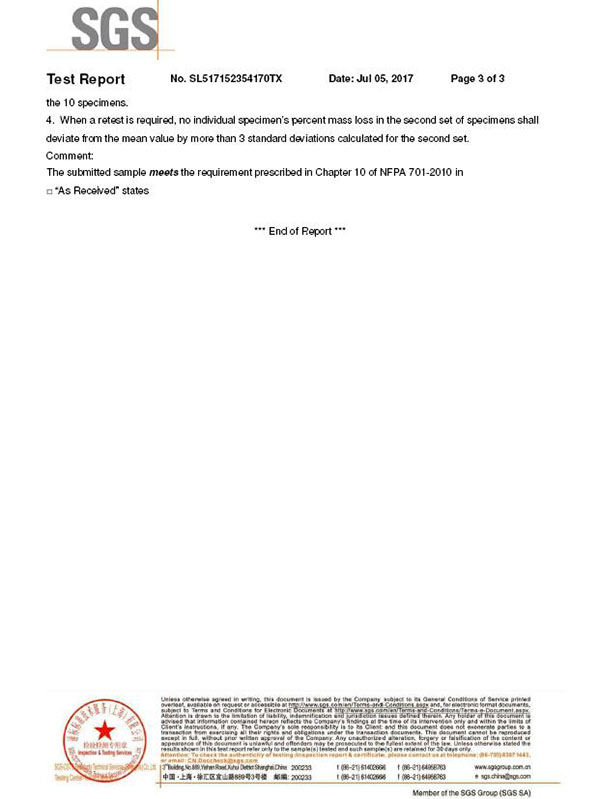 1. Packing:
Length per roll: 30m/30 yards
Inner packing: hardboard tube and kraft paper/ poly bag
Outer packing: hardboard tube and tube cover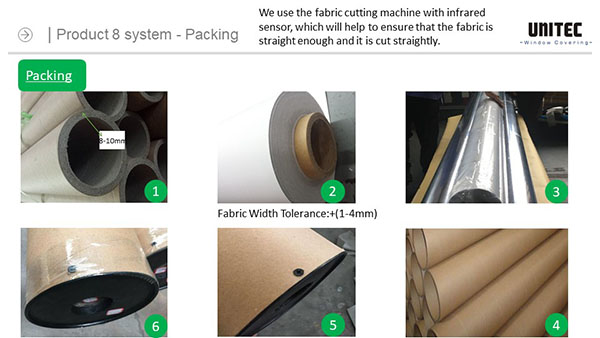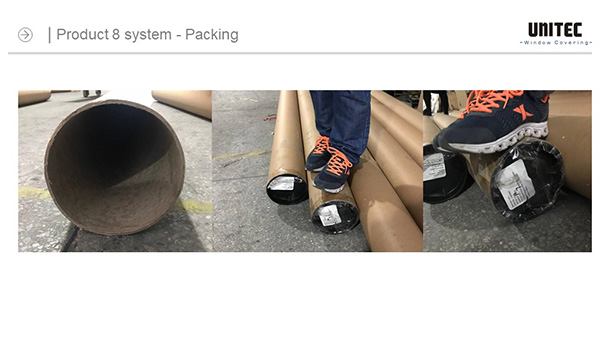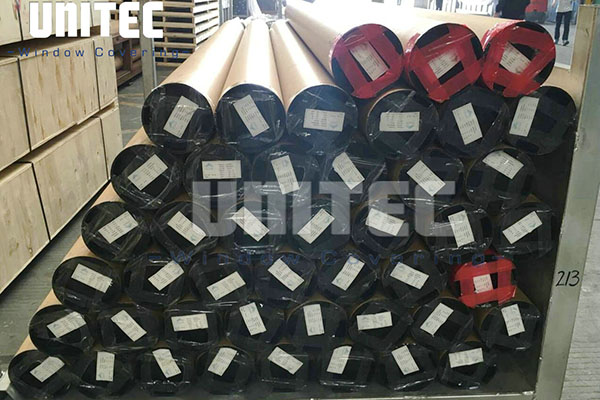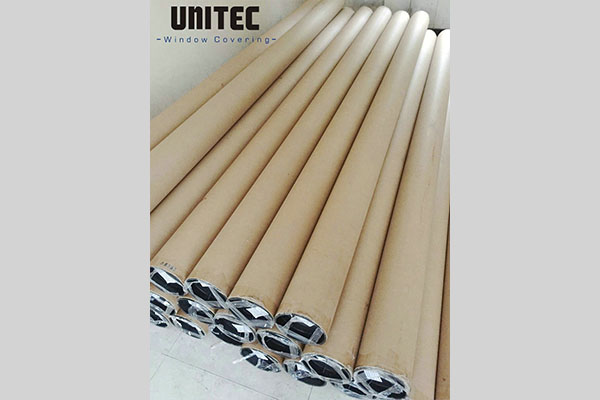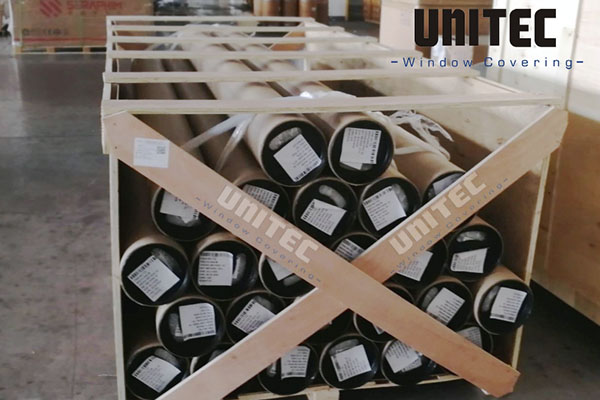 Container Loading: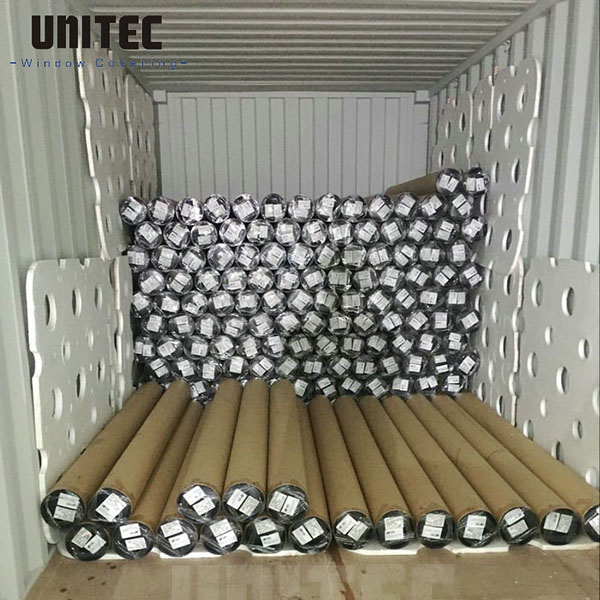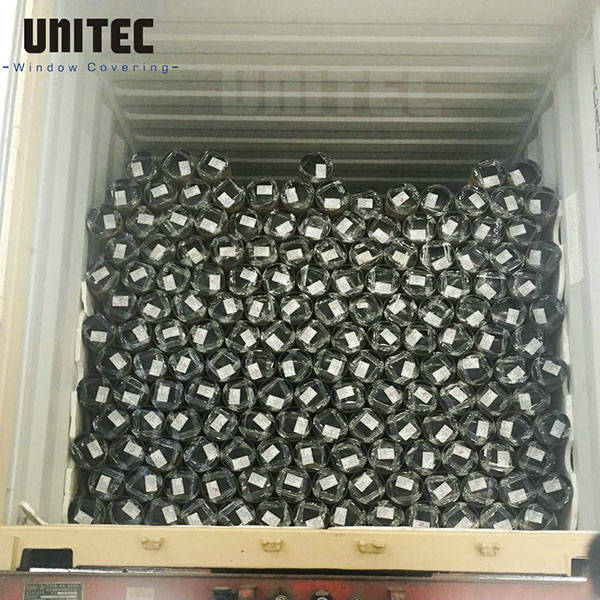 Shipping Method:
Air Shipment & Sea Shipment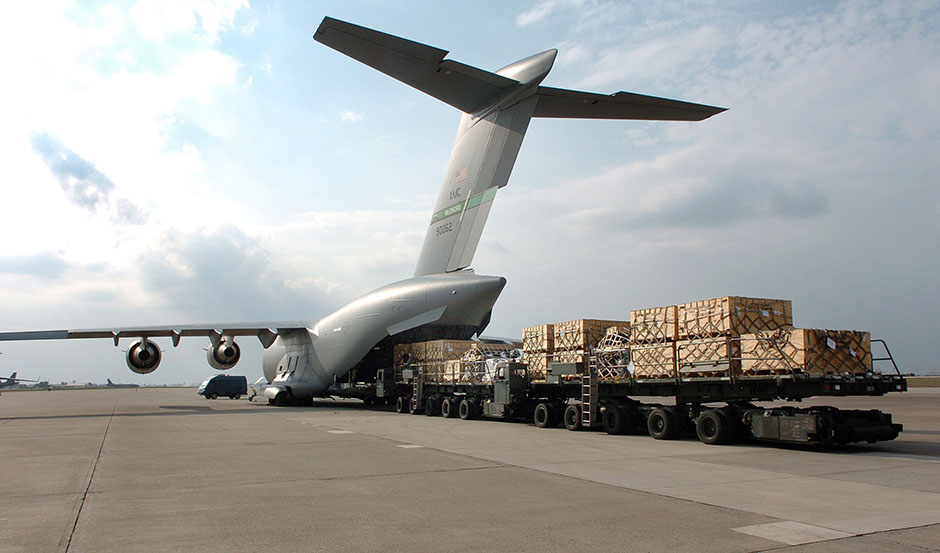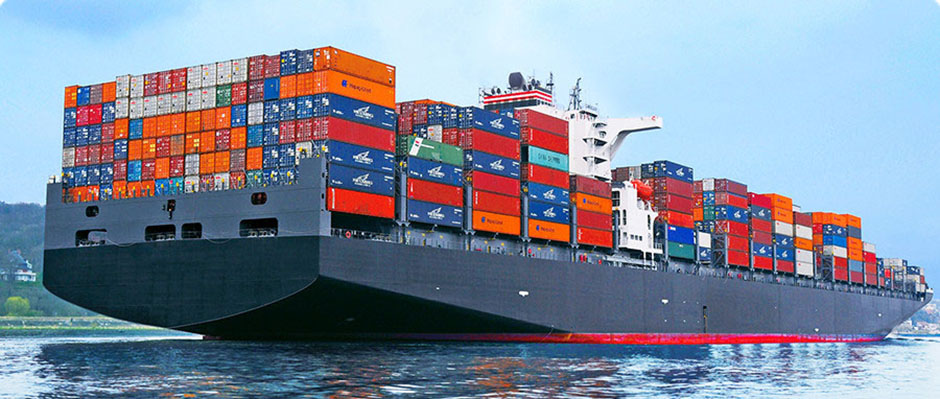 Quality Assurance & Warranty
The final inspection would be made before shipment.
1. Inspect the flatness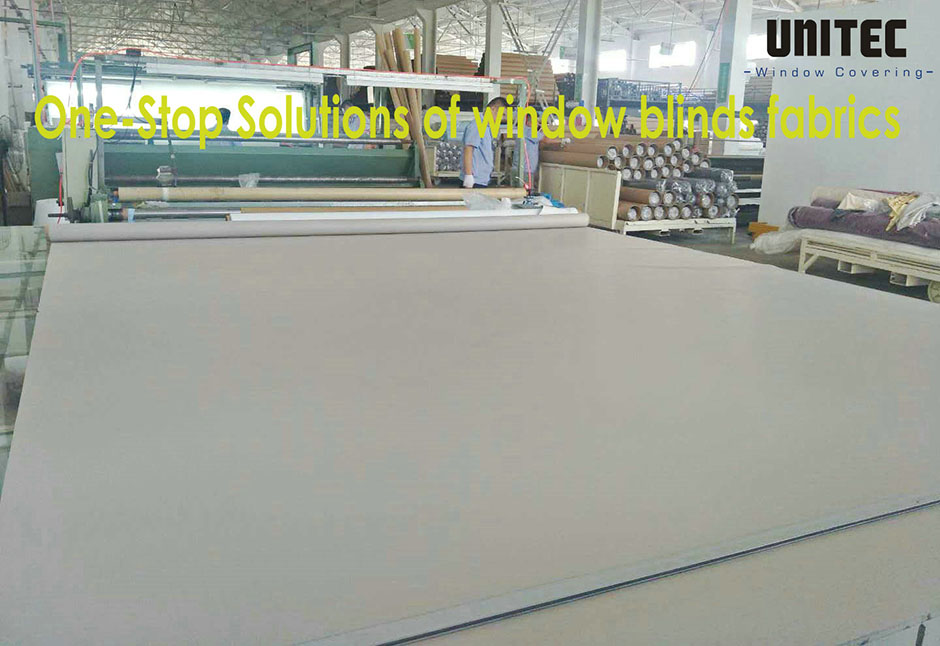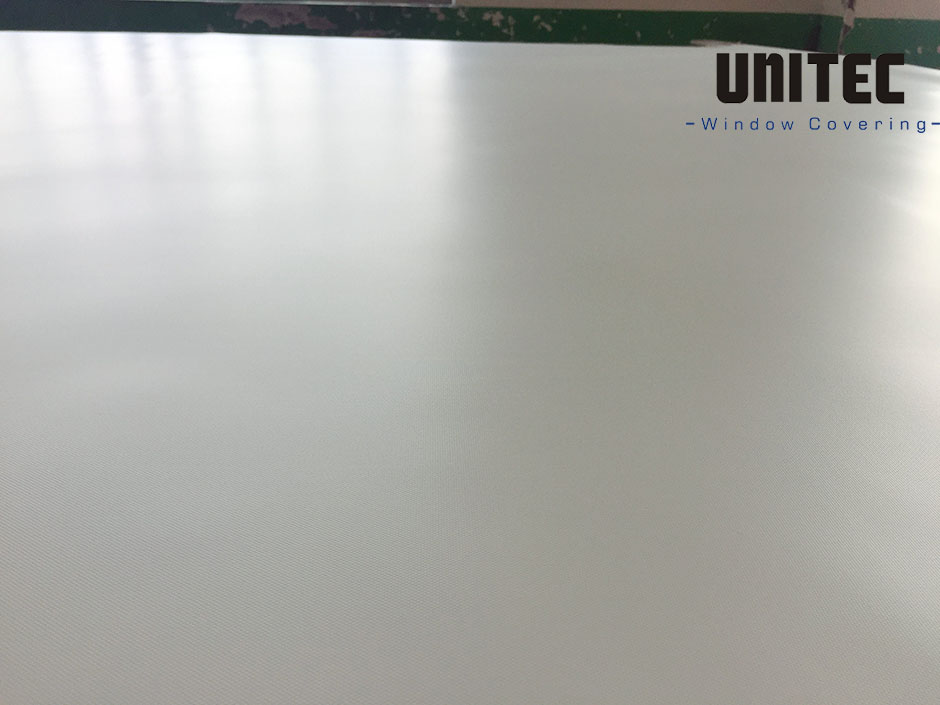 2. Fabric Thickness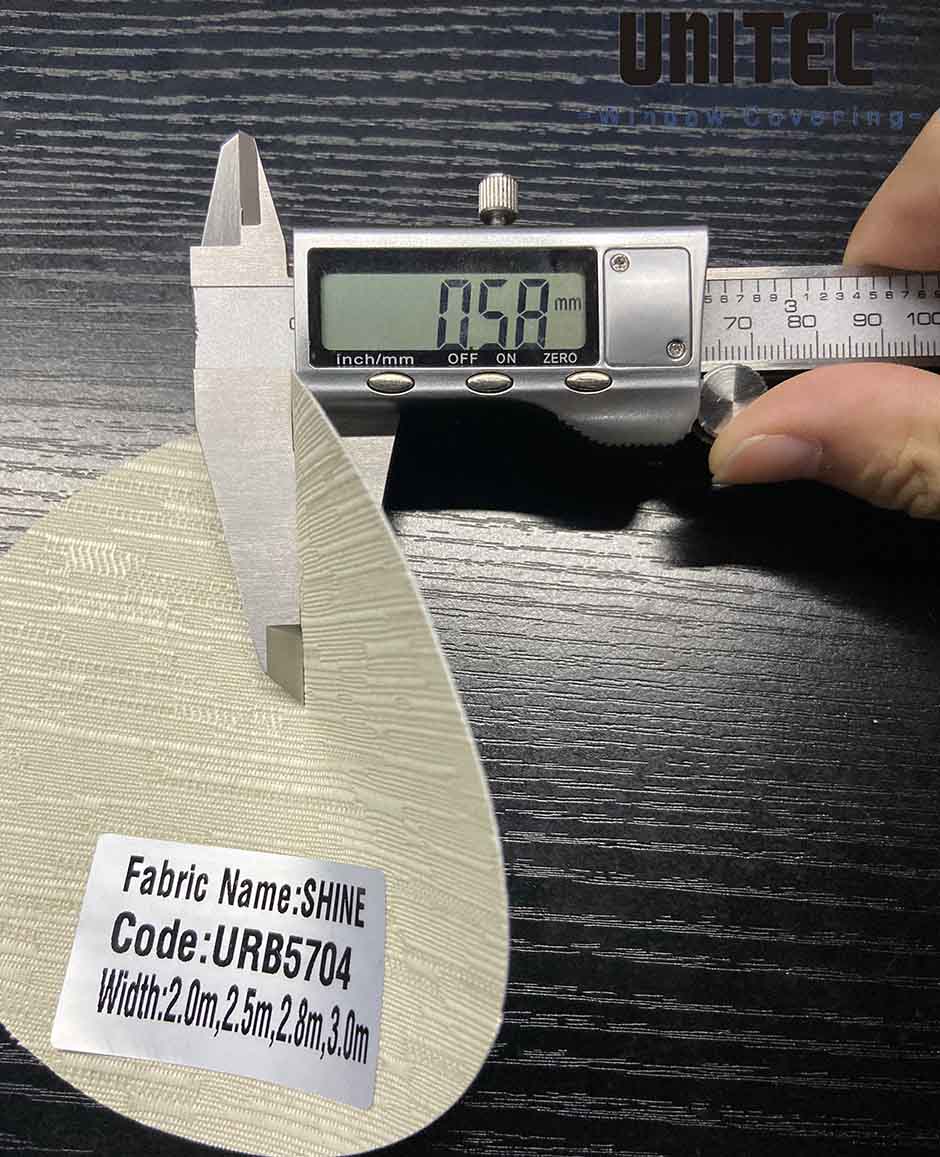 3. Fabric Weight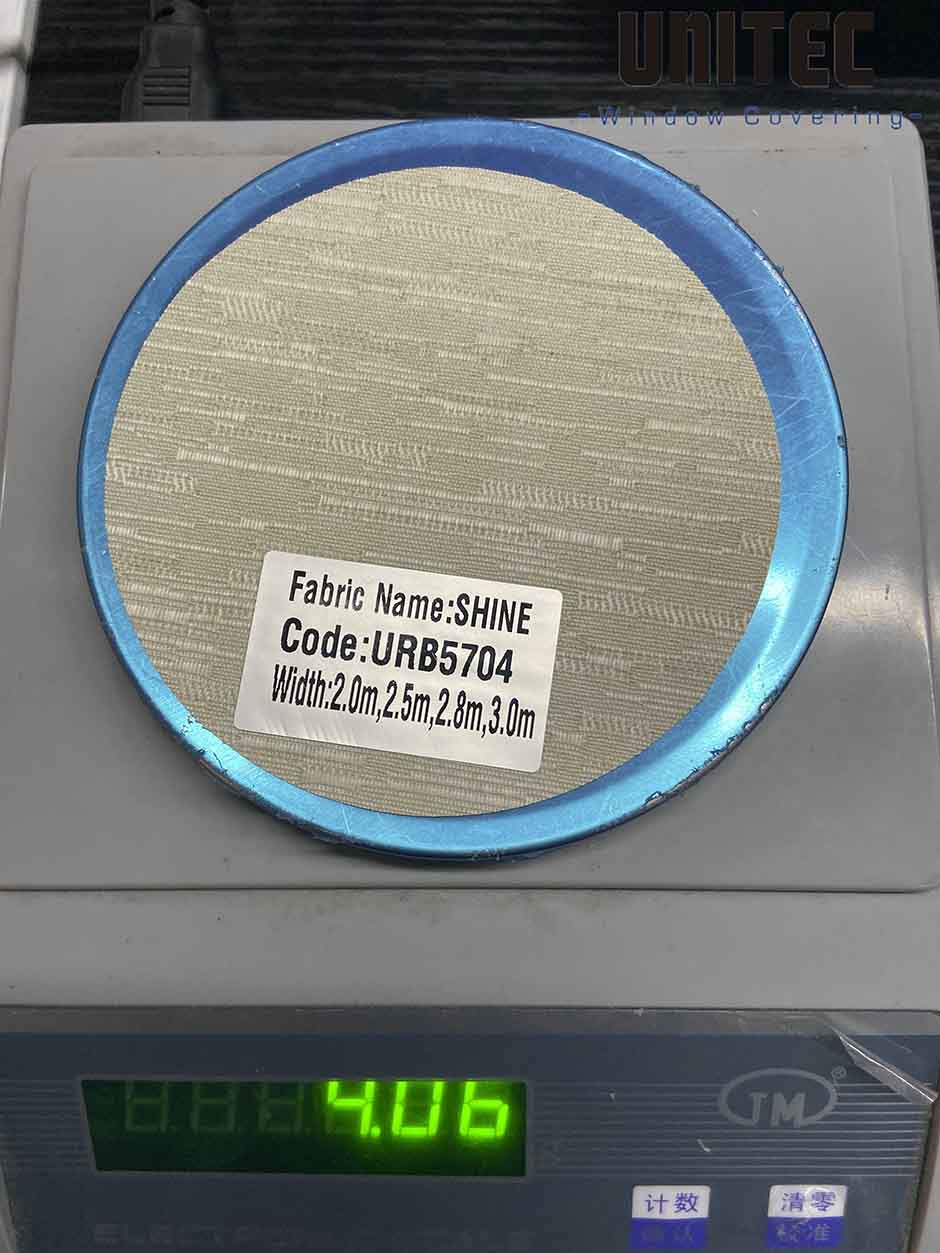 Inspection Report made by QC team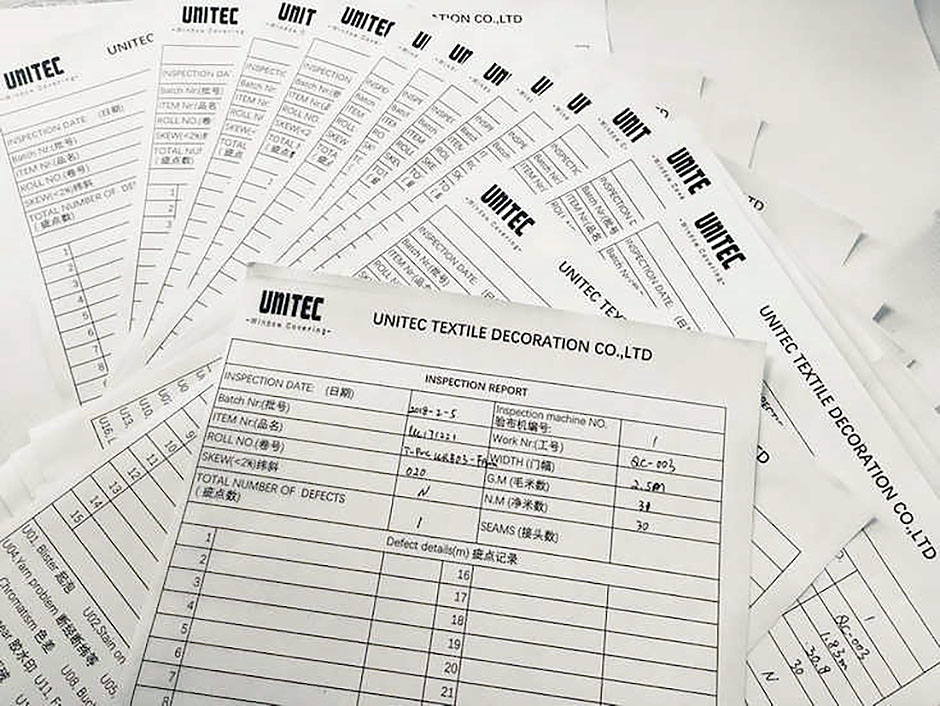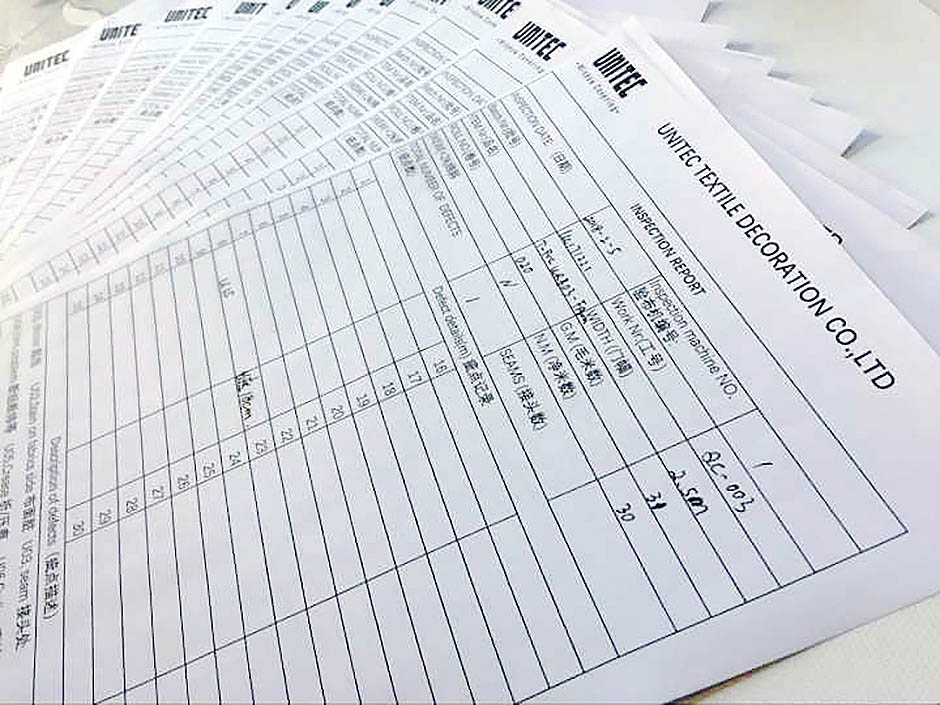 Warranty:
UNITEC has passed the certification of ISO9001-2008, SGS, CE, INTERTEK and a strict QC system including IQC (Income Quality Control), IPQC (In Process Quality Control), FQC(Final Quality Control) and QA (Quality Assurance). Our mission at UNITEC is to deliver the highest quality of roller blind fabrics, this is why we provide our customers with the security of quality warranty on all of the products. To protect you even further, UNITEC now offers one extra year warranty, in addition to the standard 4-year product warranty, on a selection of products to ensure continuous peace of mind. Don't miss out! Place your order to get the warranty now!