Single jacquard blackout roller blind URB59 series
Product Detail
OVERVIEW
PACKING & SHIPPING
This single-sided jacquard blackout roller blind URB59 series is characterized by that it can provide maximum privacy in any space, can completely isolate external light, and has high resistance. The single jacquard blackout roller blind URB59 series is also easy to clean and install. Since its design allows the fabric to be rolled up and hidden, the blackout roller blind does not take up much space compared to other types of blinds. Its operation is very simple because it can be done manually by pulling the chain, or it can be done automatically using a remote control that allows you to move up and down. Electric roller blinds will save you time and cost.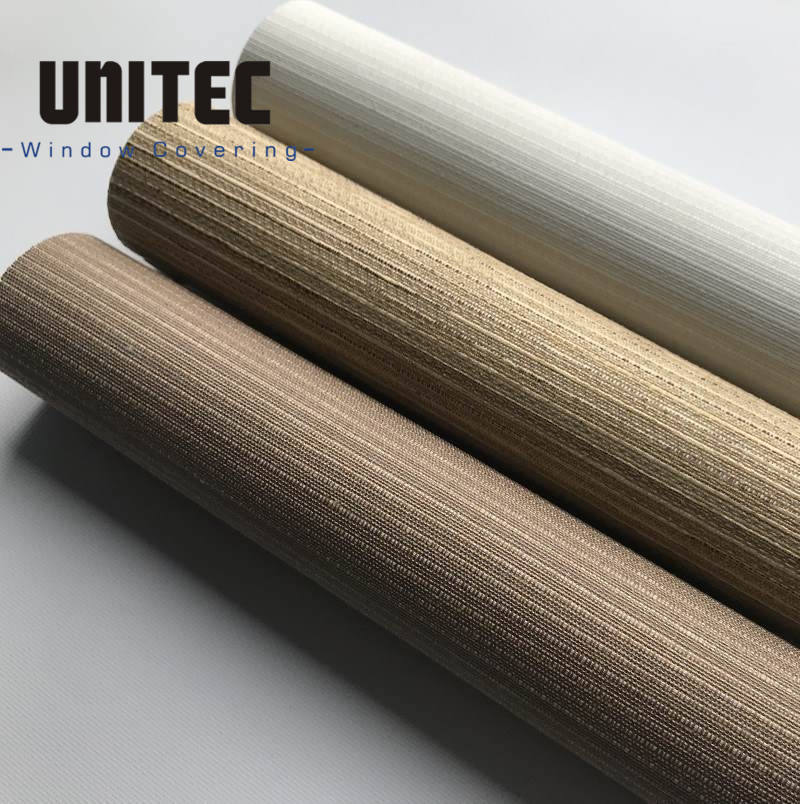 These single-sided jacquard blackout roller blinds URB59 series are not only suitable for family residences, but also for hotel roller blinds, office blackout roller blinds, airport blackout roller blinds, school blackout roller blinds, etc. It is versatile, affordable and easy to operate! This single-sided jacquard blackout roller blind URB59 series is 100% polyester printed with acrylic foam on the back. It can block the sun's ultraviolet radiation. The use of blackout roller blinds provides a comfortable resting environment.
How to choose a roller shutter for my house?
You can use any of our blackout roller blind models to decorate apartments, houses, offices and spaces. First, without ignoring the subsequent styles, define the type of natural lighting to be achieved for each environment. For entertainment venues that usually have digital screens, the single-sided jacquard blackout roller blind URB59 series is a good choice. The double-blind system is a good choice when you want natural light in one day and 100% dimming on another day. If you don't want to place roller blinds, you can paste the design that best suits your furniture and style. Vertical blackout roller blinds are also a good choice.
What is the production process and quality control system of the single jacquard blackout roller blind URB59?
 Roller blind fabric description:
production process
1. Spinning, weaving, cleaning, dyeing, inspection, cleaning, coating, inspection, cutting, packaging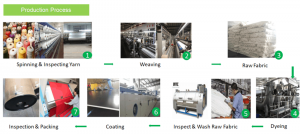 1. Yarn: own purchase: control product quality from the source (Mainland, Taiwan, India, Pakistan)
Inspection: Use a machine to check the strength and toughness of the yarn
 2. Weaving: a weaving factory with shares. (Machine, half domestic and half imported from Germany)
3. Dyeing factory: cooperative factory
4. Coating: own factory (4 production lines, 2 purchased from Taiwan, 2 purchased from Korea-Zhaofeng Coating Machine)
Why is the URB59 series with single jacquard blackout roller blinds so popular?
The single-sided jacquard blackout roller blind URB59 series can provide 100% shadows, not only for people who need to protect privacy (such as bedrooms, movie rooms, offices), but also block external noise and give you your own place. Not only that, compared with traditional blinds, this blackout roller blind is also more affordable and more functional. It can be electrified to save your time cost and air conditioning cost. You can even arrange the roller blinds to run automatically at any time in the morning or evening, which is not only beautiful but also high-tech.
The single jacquard blackout roller blind URB59 series can prevent sunlight and strong light from entering the room. Therefore, the person who installs these accessories on the window can keep the room cool and pleasant. In the cold winter, these blinds help maintain the indoor temperature and keep the room warm and comfortable when the blinds are lowered.
In terms of value for money, URB5901 is a good choice. You can also choose different colors, and even customize the desired width, size, length, label, etc. And because the unique printing can make this roller blind more beautiful and practical.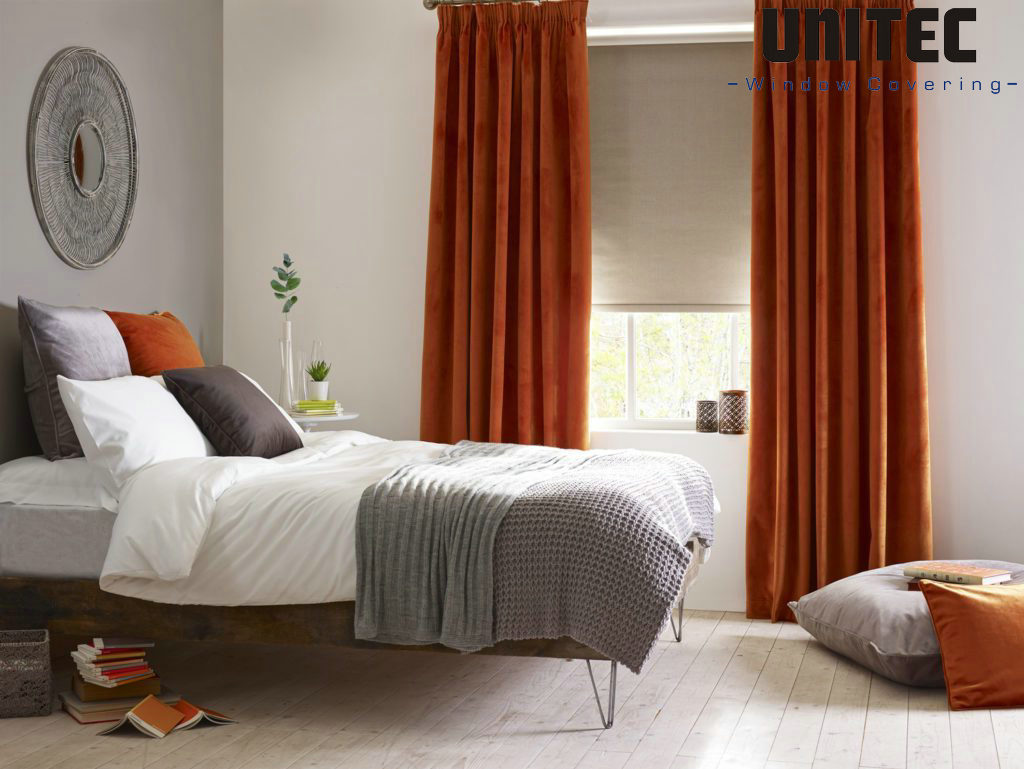 Easy to clean and maintain
For many people, the bedroom or house is one of the things you spend most of your time cleaning and tidying up. This is the way we usually want to keep the house beautiful, so the shape and design of the single jacquard shade roller blind you choose is very important. Due to its simple design, classic roller blinds are often very basic in shape and function. This makes it easy to clean.
This jacquard roller blind also has excellent heat and reflection properties, helping to maintain an energy-saving environment and a comfortable living environment. Using high-quality raw materials, the warranty period is 4-5 years, which can be used to block ultraviolet rays, or can be customized to be flame-retardant and waterproof. Suitable for white base acrylic paint and color acrylic paint. It has a variety of colors and can be used with other UNITEC series, and can be used with sunscreen roller blinds, vertical blinds and zebra blinds.
What is the standard?
The packaging standard for jacquard roller blinds is 30m per roll. The inner packaging is an inner tube and an outer tube with a plastic bag. The diameter of the outer tube is 18 cm. A 20-foot container can hold 260 rolls, and a 40-foot container can hold 580 rolls.
What is the typical delivery time for an order?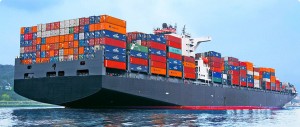 4-5 weeks after storing our production needs
 What if the product fails the test?
1 Arrange copying (according to the test results, focusing on quality inspection in the production process)
 2 Fabrics that fail the test will be converted to domestic sales and sold to finished products factories.
---
Previous:
High Quality for Pvc Fiberglass Roller Blinds Fabric - Blackout roller blind URB60 series "BAY" capable of blocking noise – UNITEC
Next:
High reputation Zebra Roller Blinds Fabric - Flower pattern jacquard roller blind fabric URB5601 – UNITEC
---
Fabric name: Single jacquard blackout roller blind URB59 series
Composition(BO): 100% Polyester Jacquard weave with Acrylic Foam Coating
Application: Roller blinds Roman blinds,Panel Blinds and blackout roller blinds
Technical Data:
• Composition (BO): 100% Polyester Jacquard weave with Acrylic Foam Coating
• Width:2.0m,2.5m,2.8m3.0m
• Light Fastness: 5-6 (Blue Scale) Tested to ISO 105-B02:2014
• Nominal weight:379±5%gsm (BO)
• Nominal thickness: 0.75 mm (BO)
Technical Data:
•Composition (BO):100% Polyester Jacquard weave with Acrylic Foam Coating
•Width: 2.0m,2.5m,2.8m,3.0m
•Light Fastness: 5-6 (Blue Scale) Tested to ISO 105-B02:2014
•Nominal weight: 379±5% gsm (BO)
•Nominal thickness: 0.75mm (BO)
•Fire Classification: California U.S. Title 19 (small scale), NFPA 701-2010 TM#1 (small scale), BS 5867 2008 Part 2 Type B Performance.
Performance:
•Opacity: Blackout (Complies to AS 2663.3.1999)
2. Certification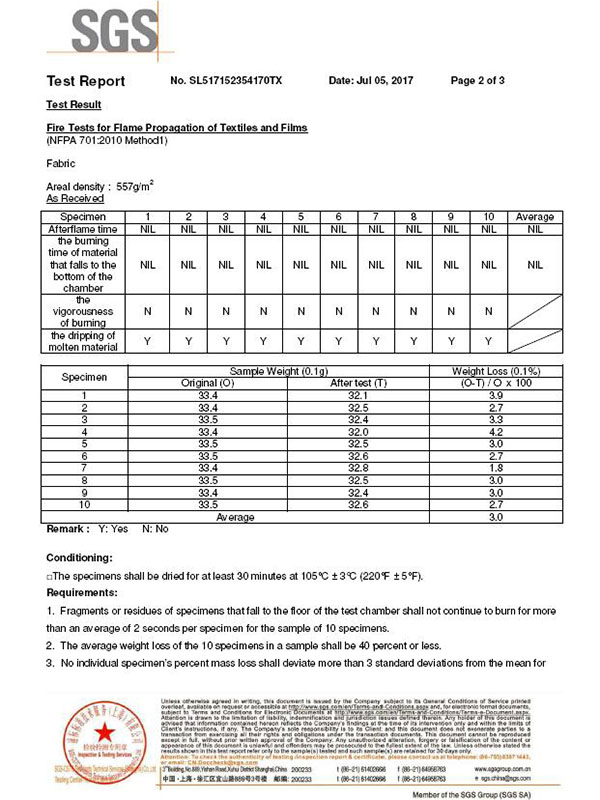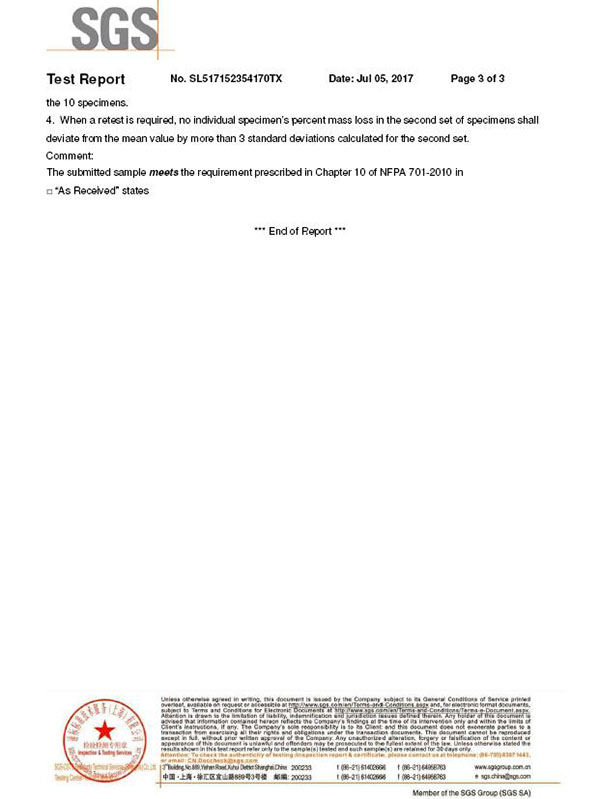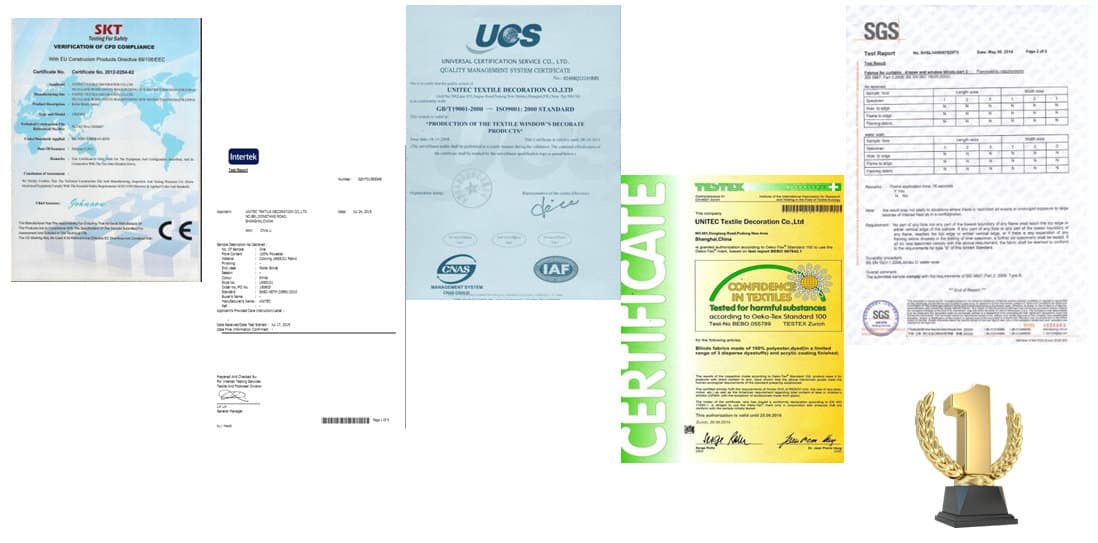 1. Packing:
Length per roll: 30m/30 yards
Inner packing: hardboard tube and kraft paper/ poly bag
Outer packing: hardboard tube and tube cover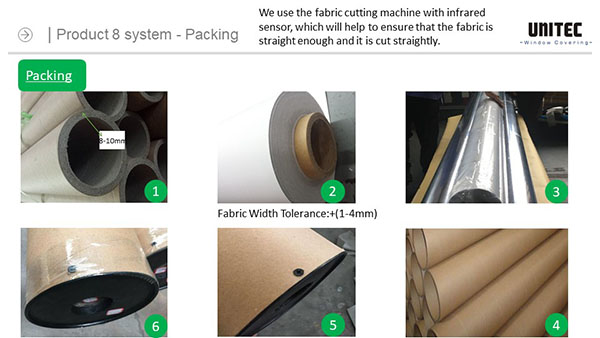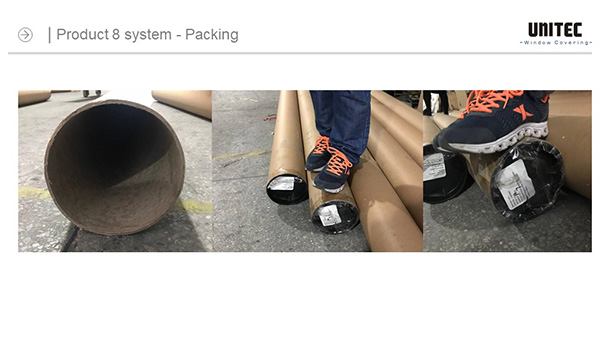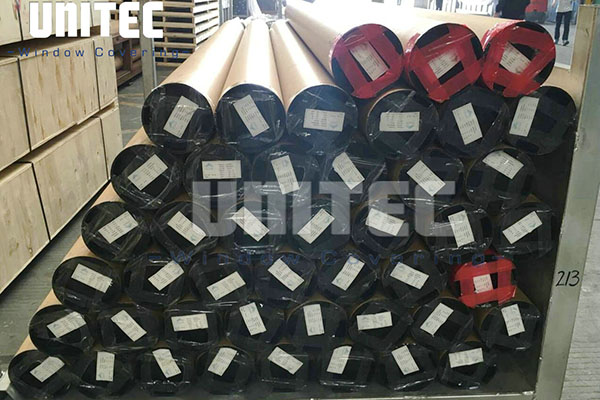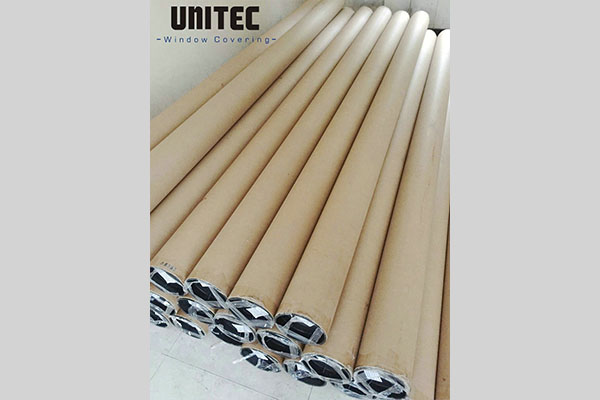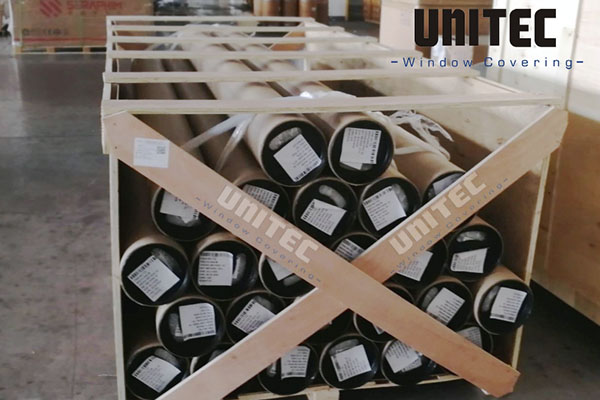 Container Loading: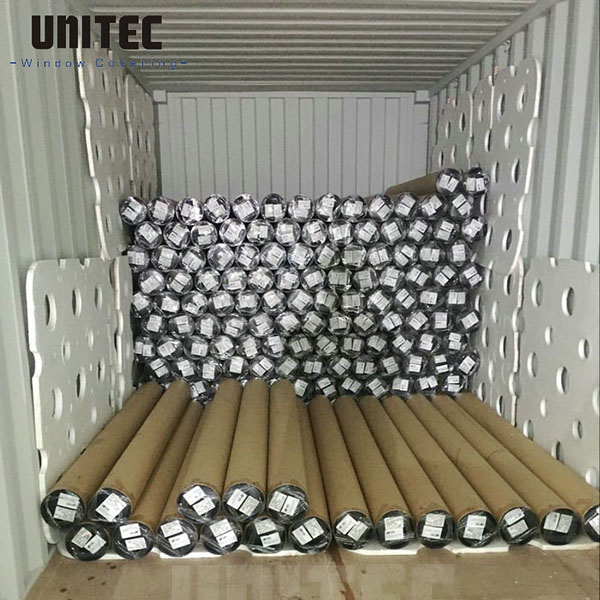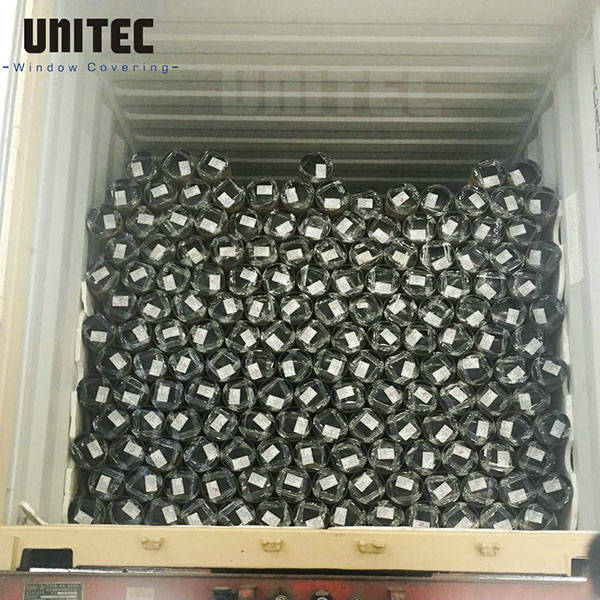 Shipping Method:
Air Shipment & Sea Shipment