Solar screen sunscreen roller blind URS1203
Product Detail
OVERVIEW
PACKING & SHIPPING
QUALITY ASSURANCE & WARRANTY
The solar screen sunscreen roller blind URS1203 is made of 30% polyester fiber and 70% PVC. If you want to block as much sunlight as possible while maintaining a 1% field of view, the solar screen sunscreen roller blind URS1203 is very good. These roller blinds can block up to 99% of ultraviolet rays.
The main functions of the solar screen sunscreen roller blind URS1203 are as follows: zero waste generation, lightweight, and sunlight control: reduce glare, reflected light, and provide a clear vision.

The following is the production process of wire mesh fabric: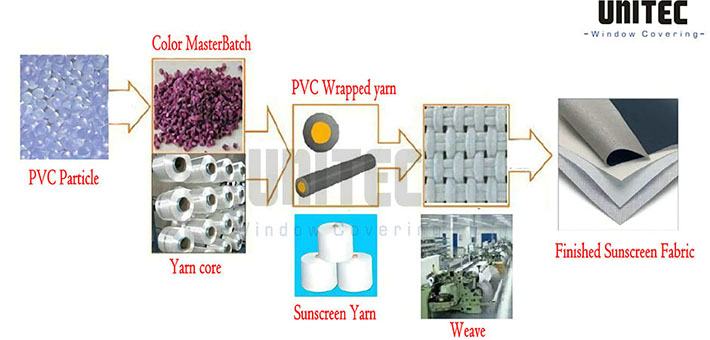 UNITEC textile decoration is committed to meeting the growing 1%, 3%, 5%, 10% and 14% of healthier and more sustainable screens, and this solar screen sunscreen roller blind URS1203 adopts 1% opening rate, The greater the opening rate, the greater the light entering the house. Not only that, but UNITEC solar screen sunscreen roller blind URS1203 can also provide custom color choices, if you have a favorite color, we can help you meet.
Solar screen sunscreen roller blind URS1203 features:
Transparent-inside. Solar screen roller blinds are ideal for privacy control, light control, and heat control from the sun's rays.
1% open-cell fabric is the most advanced technical fabric, made of polyester filament and PVC coating.
The coefficient or opening factor is the total percentage of the surface of the sunscreen fabric occupied by holes. That is, the larger the perforation, the more light. The 1% opening rate of the solar screen sun roller shutter can better protect your privacy.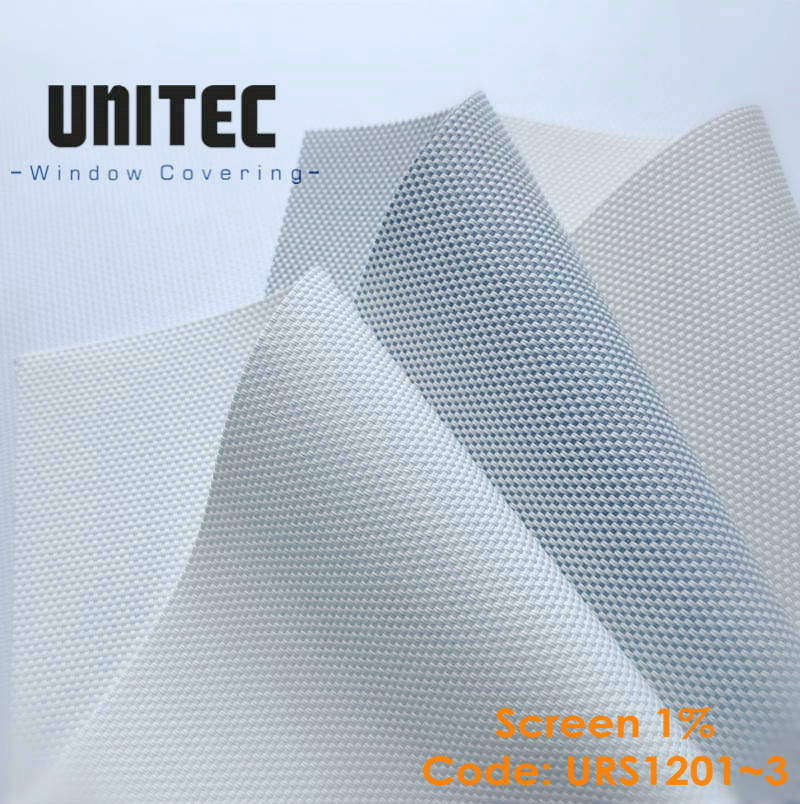 How to clean and maintain solar screen sunscreen roller blind?
Clean gently with a wet sponge.
Vacuum cleaning is regularly maintained.
Don't wash
Don't drain.
Do not use brighteners.
Do not dry clean or use steam to clean.
---
---
1. Parameters:
Application: Roller blinds,Sunscreen roller blinds,roller blinds sunscreen,sunscreen blinds.
Technical Data:
• Composition (TR): 30% Polyester,70% PVC
• Width: 2.0m, 2.5m, 3.0m
• Light Fastness: 5-6 (Blue Scale) Tested to ISO 105-B02:2014
• Nominal weight: 485±5% gsm (TR)
• Nominal thickness: 0.72mm (TR)
• Fire Classification: California U.S. Title 19 (small scale), NFPA 701-2010 TM#1 (small scale), BS 5867 2008 Part 2 Type B Performance.
Performance:
• Opacity: Blackout (Complies to AS 2663.3.1999)
2. Certification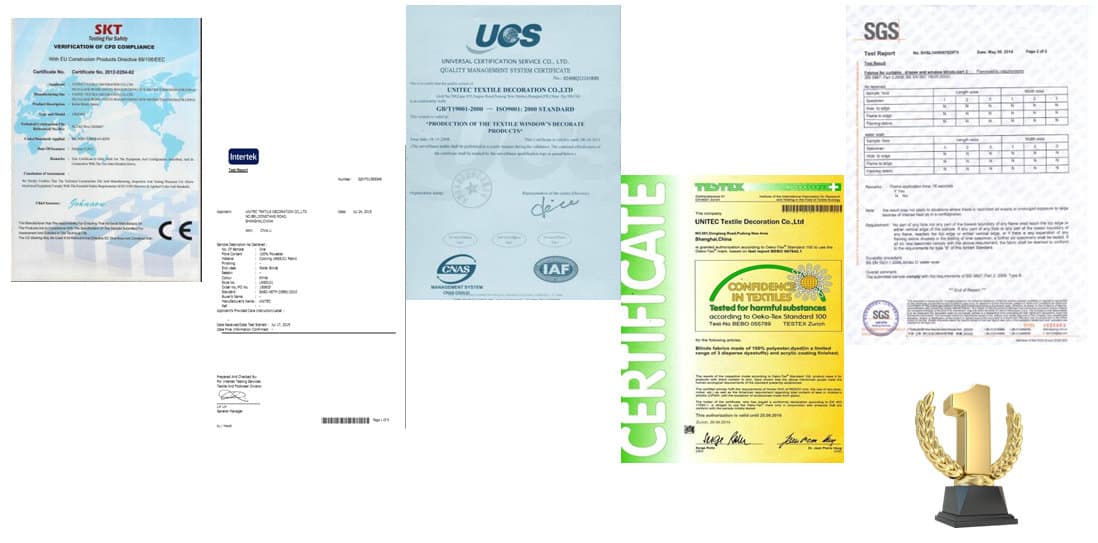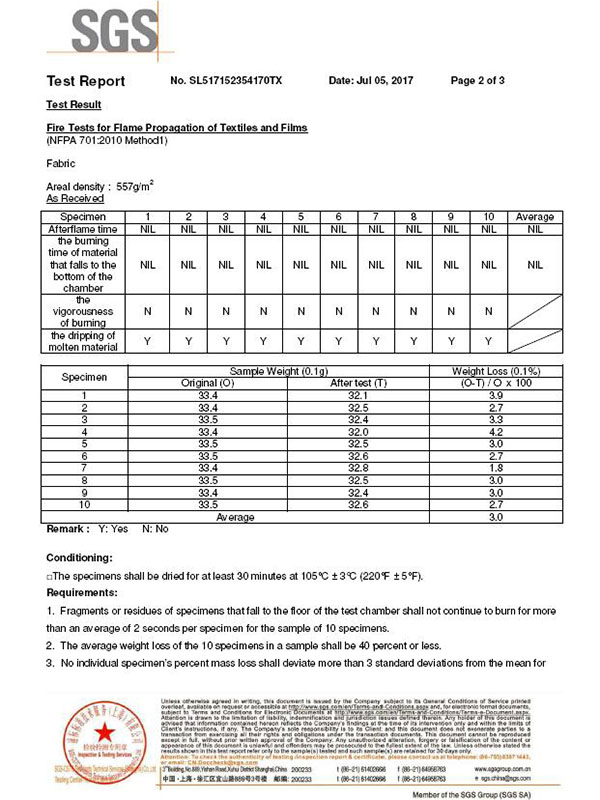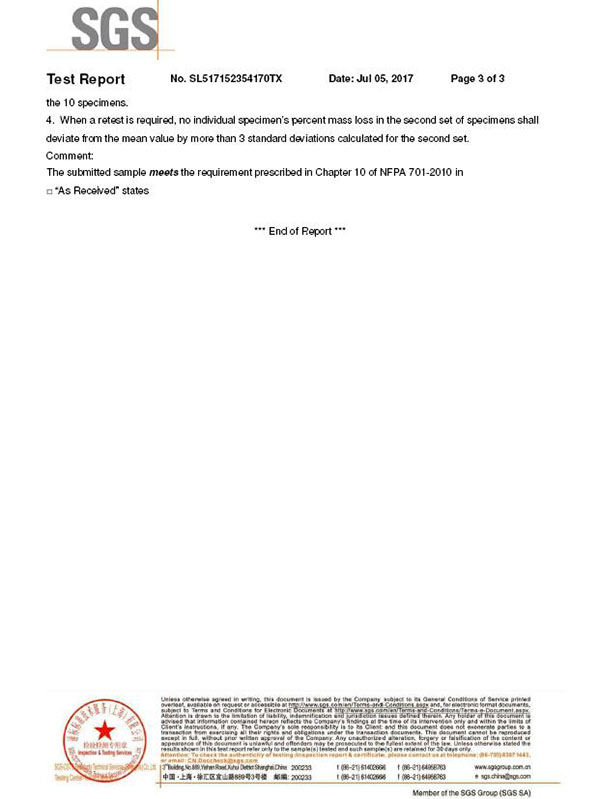 1. Packing:
Length per roll: 30m/30 yards
Inner packing: hardboard tube and kraft paper/ poly bag
Outer packing: hardboard tube and tube cover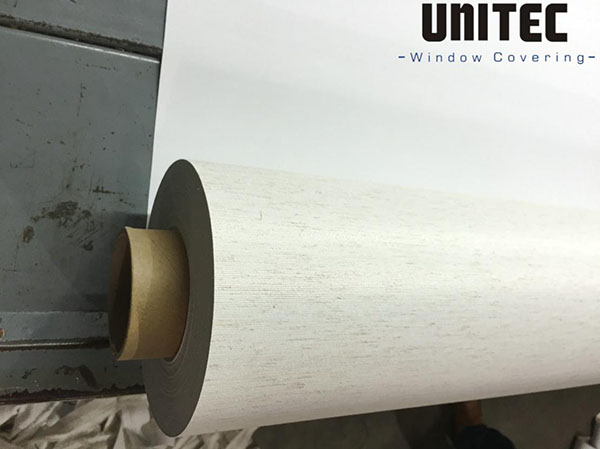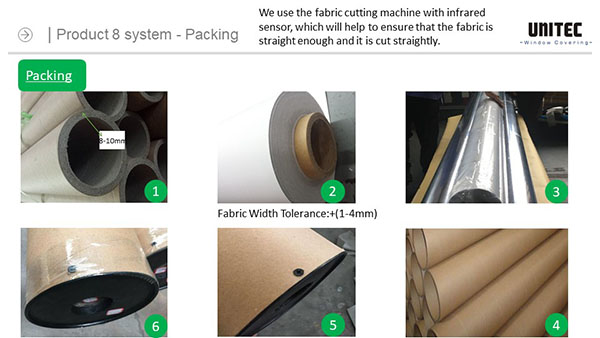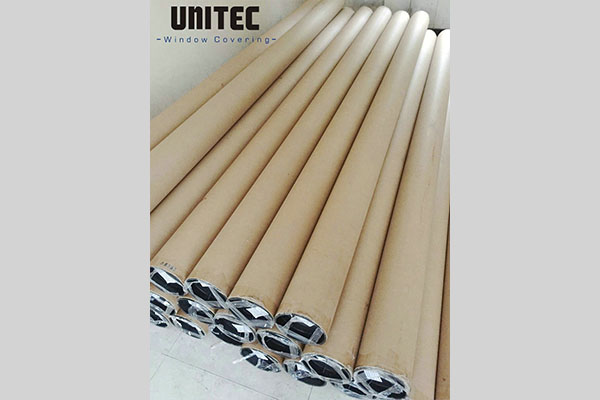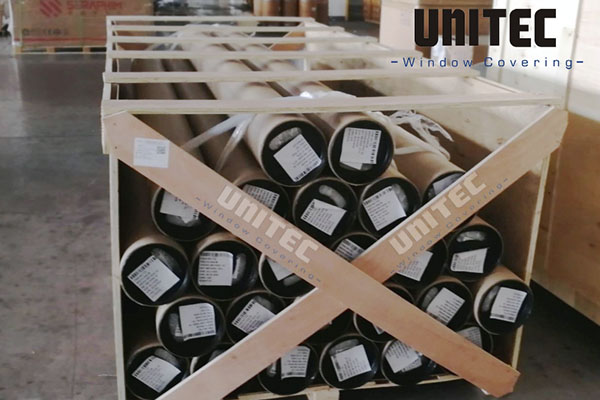 Container Loading: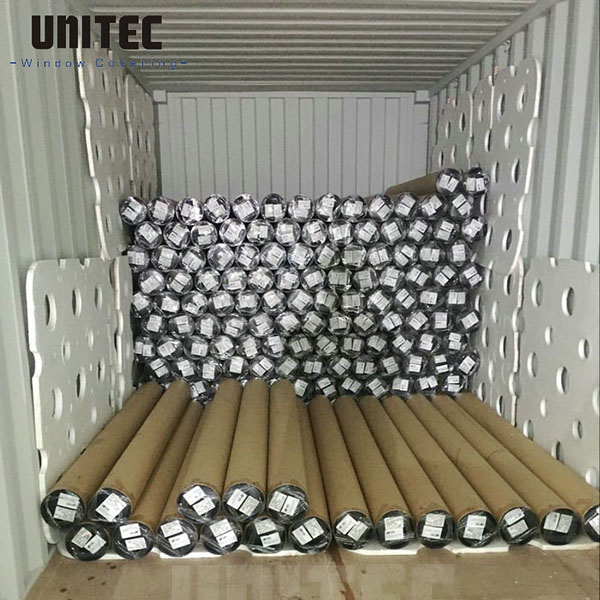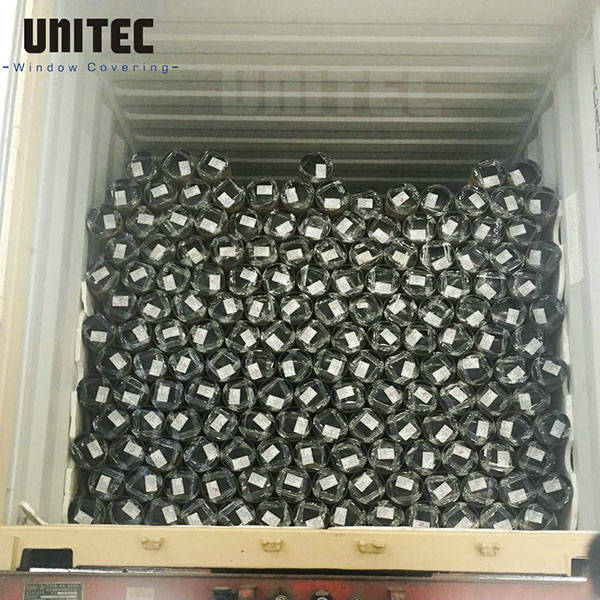 Shipping Method:
Air Shipment & Sea Shipment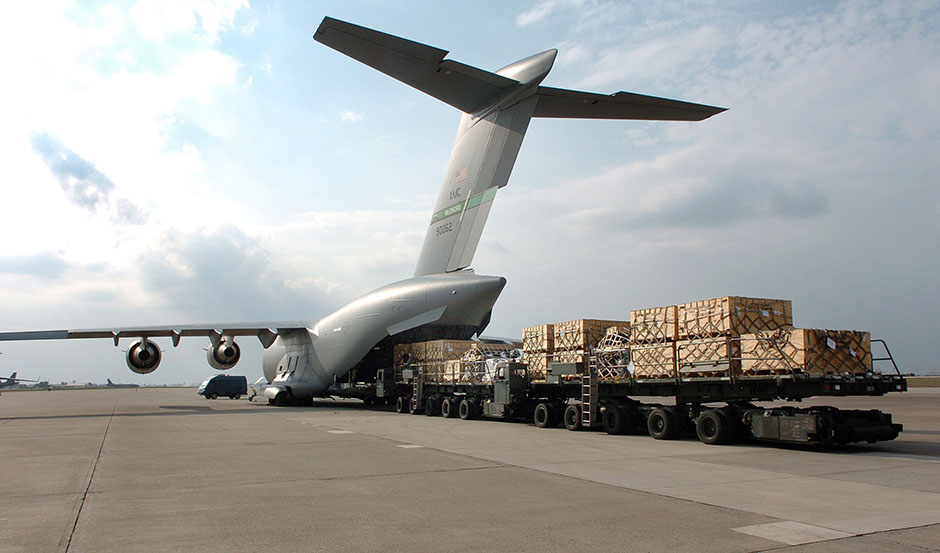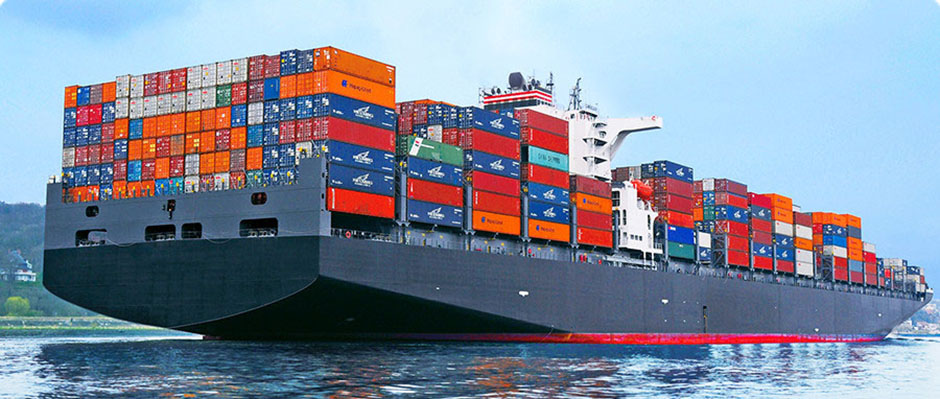 Quality Assurance & Warranty
The final inspection would be made before shipment.
1. Inspect the flatness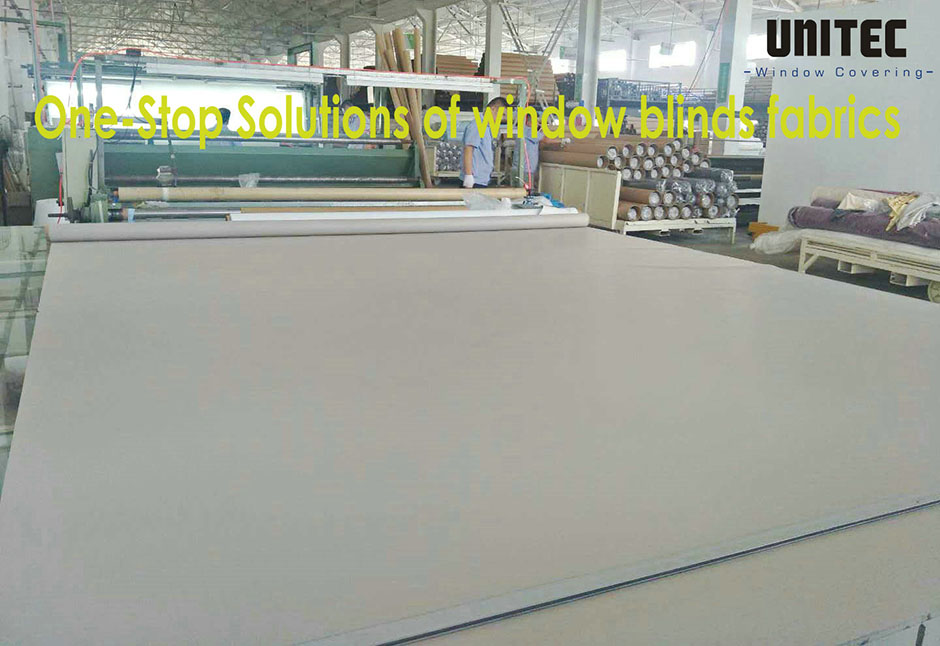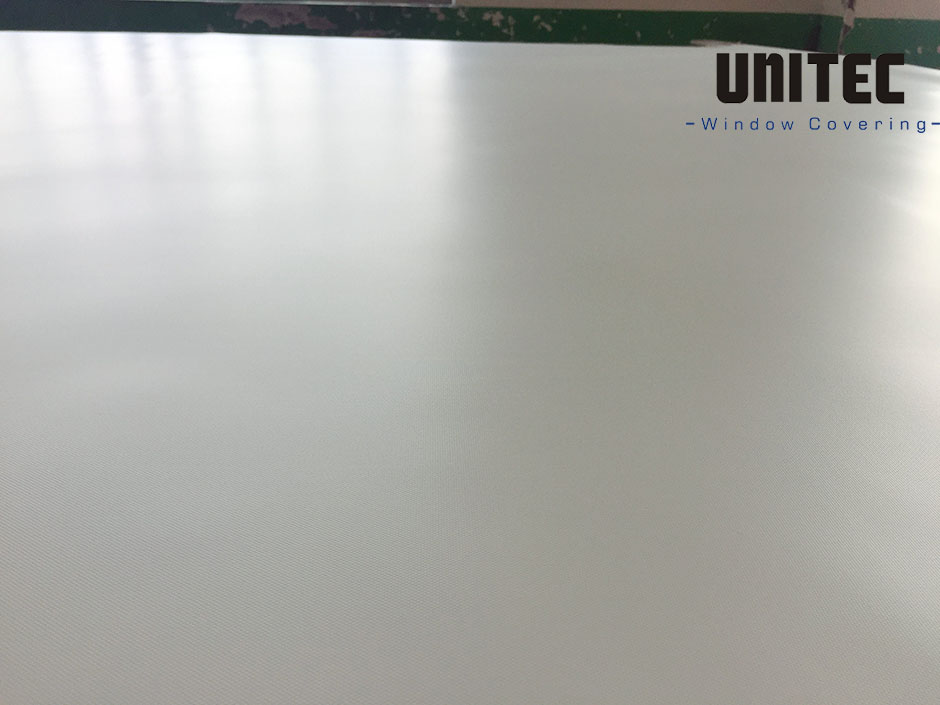 2. Fabric Thickness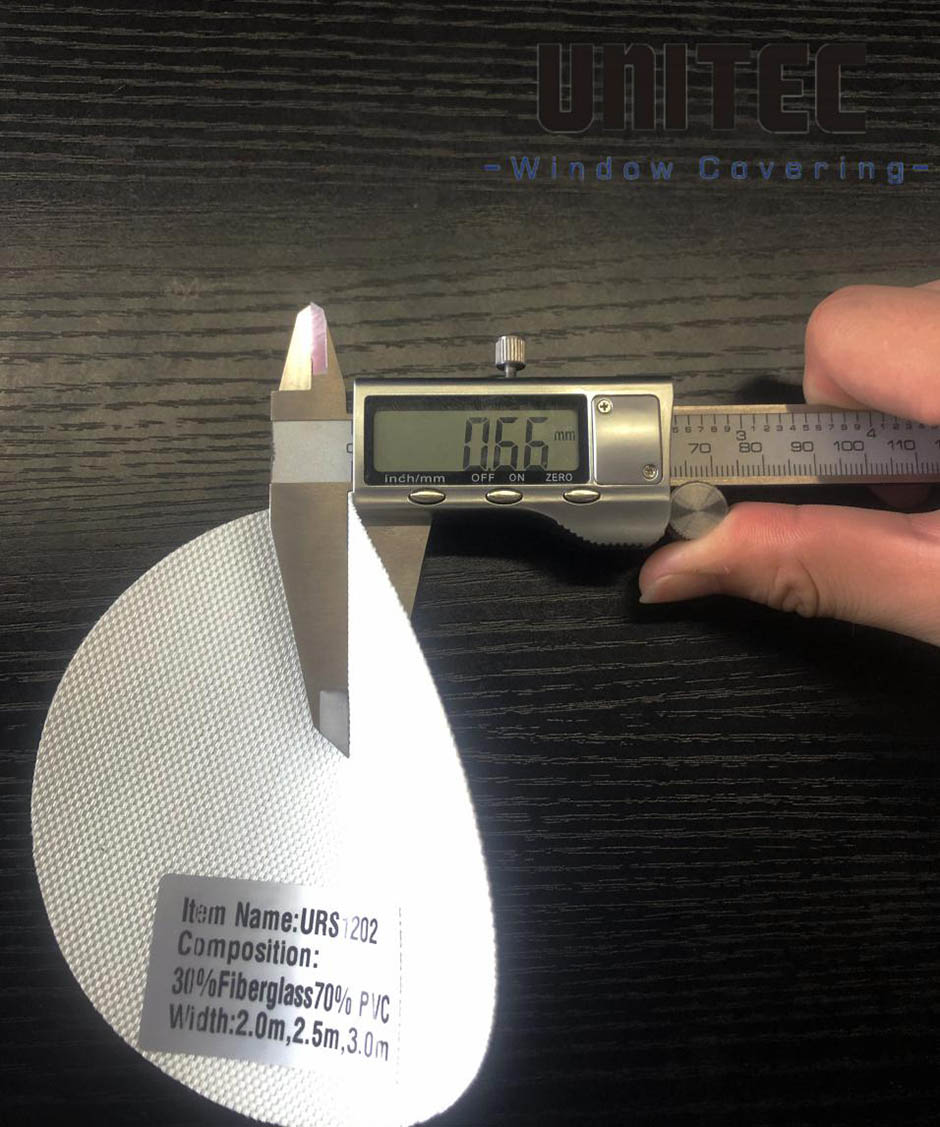 3. Fabric Weight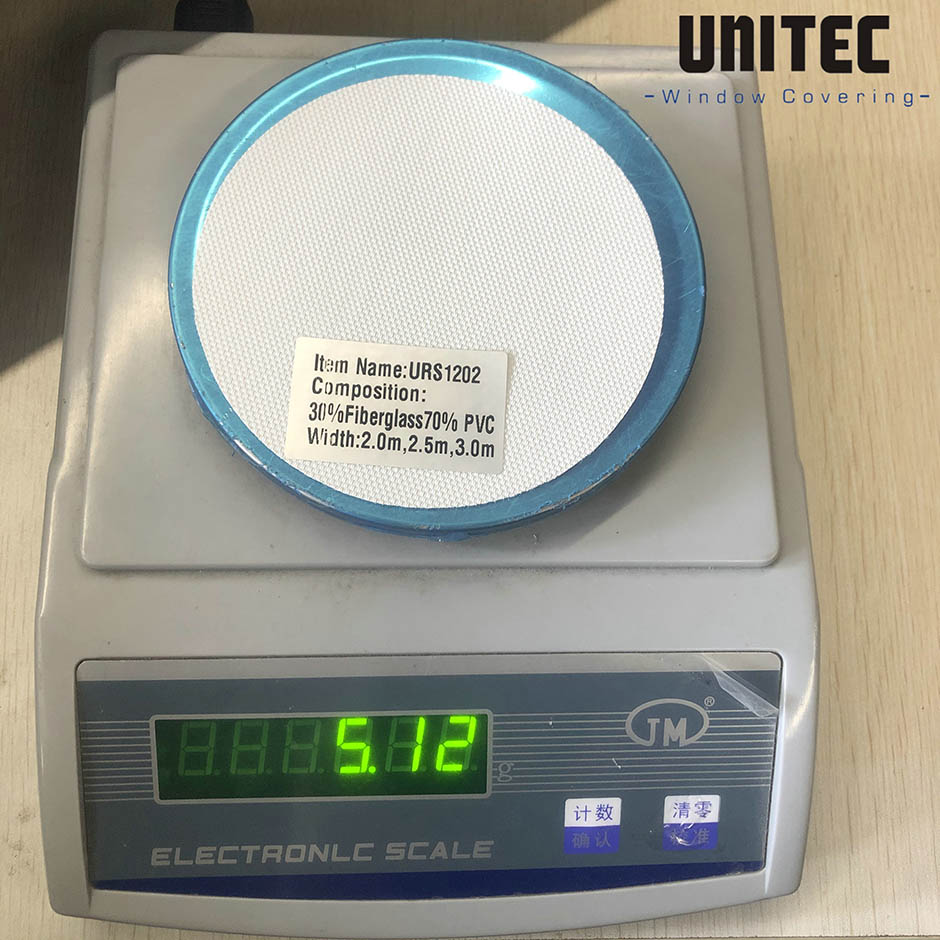 Inspection Report made by QC team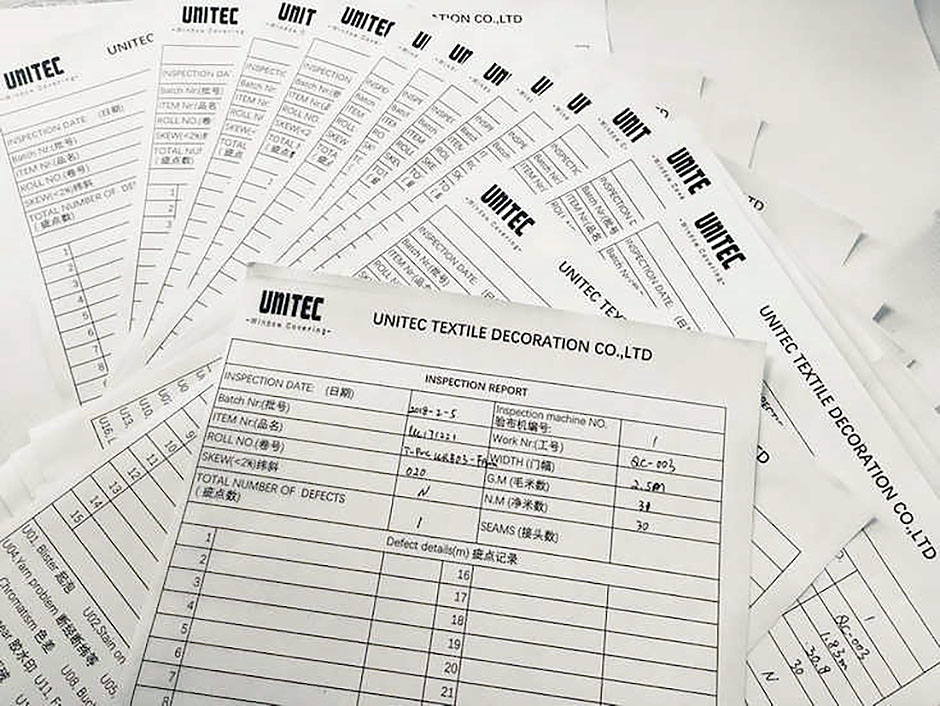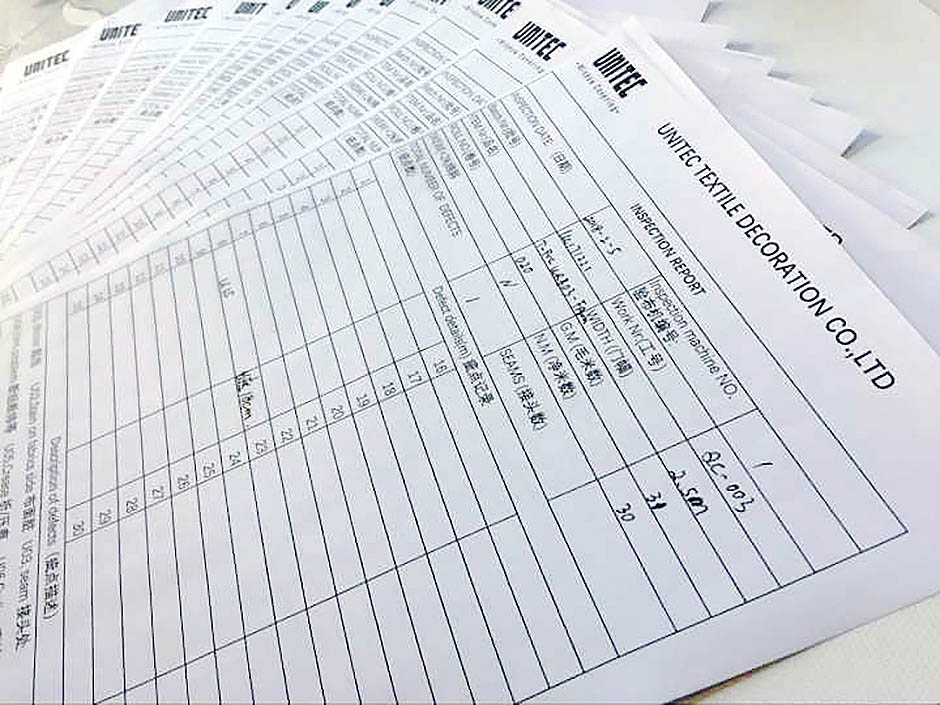 Warranty:
UNITEC has passed the certification of ISO9001-2008, SGS, CE, INTERTEK and a strict QC system including IQC (Income Quality Control), IPQC (In Process Quality Control), FQC(Final Quality Control) and QA (Quality Assurance). Our mission at UNITEC is to deliver the highest quality of roller blind fabrics, this is why we provide our customers with the security of quality warranty on all of the products. To protect you even further, UNITEC now offers one extra year warranty, in addition to the standard 4-year product warranty, on a selection of products to ensure continuous peace of mind. Don't miss out! Place your order to get the warranty now!