Sunshine fabric zebra roller blind UZS01-001
Product Detail
OVERVIEW
OVERVIEW
Zebra shadows (also known as zebra roller blinds, transparent shadows and double shadows) are one of the most commonly used roller blind types in our daily lives But the common zebra roller blind fabric material is 100% polyester fiber. When using 100% polyester zebra patterns in bathrooms and kitchens, there will be a lot of oily smoke and dirt. As a result, it is not easy to clean, and the only thing we can do is to replace it. Therefore, after long-term research and development and testing, we use sunscreen fabrics as the raw material for zebra patterns in these spaces. We named it Sunshine fabric zebra roller blind.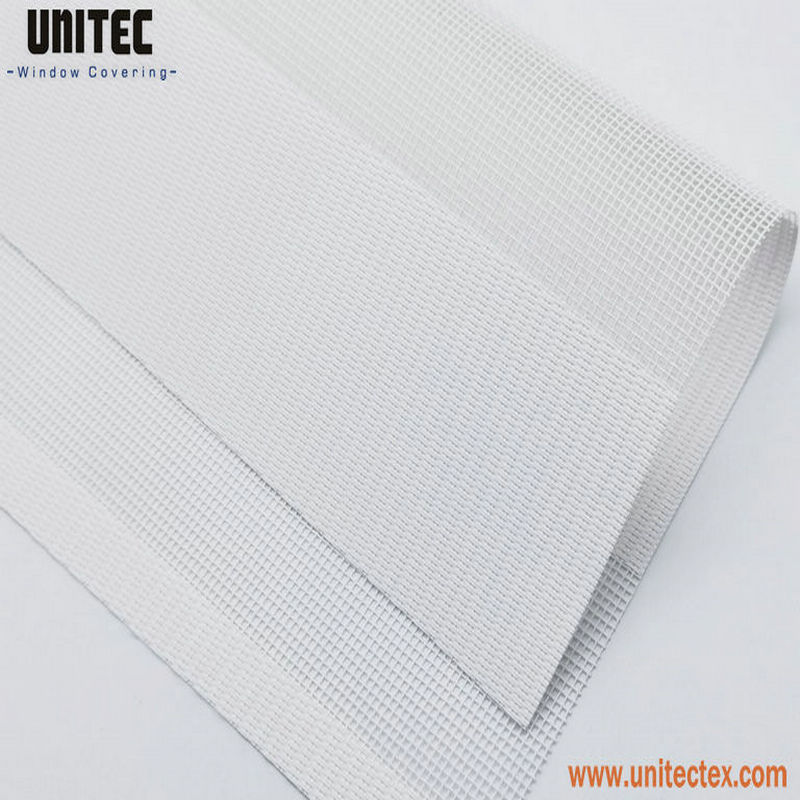 Sunshine fabric zebra roller blind
Therefore, what are the advantages and disadvantages of sunscreen roller blinds made of sunscreen fabrics?
First of all, this solid color fabric is fireproof and waterproof. Therefore, it can be used in humid, flammable spaces. In short, this not only allows long-term use of zebra roller blinds, but also protects family safety.
Secondly, the design and customization of Sunshine fabric zebra roller blind must conform to the unique interior design style or home decoration items. Therefore, this is the best zebra fabric for residential and commercial spaces, which requires decorative design style and safety.
In addition, it can be used in various decoration styles, whether it is European style or American style, it can form a unified and matching style with other indoor elements.
Sunshine fabric zebra roller blind is now being bought and used by more and more people. The first is its beauty and fashion, which will make your house and home look new. Sunshine fabric zebra roller blind is also very flexible and can be suitable for any style of family. They are considered "transitional", which means they can be used with contemporary and traditional designs, and can be used anywhere in between! Just like roller blinds, the lines they provide are simple and clear, which is very suitable for modern/contemporary environments, but due to their high-quality fabrics, they can also be perfectly integrated into traditional decorations. Can be more suitable for more environments.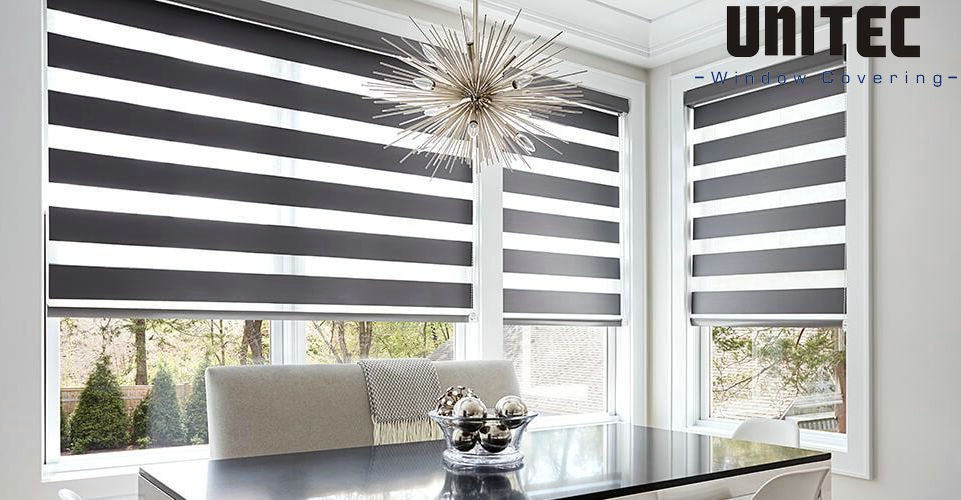 What is the difference between this fabric and other zebra blind fabrics?
The mesh part of this zebra roller blind fabric is woven from a polyester-coated PVC yarn. Most importantly, this also reduces the total weight of the fabric. Moreover, this zebra yarn transparent fabric can be used for larger windows and make Sunshine fabric zebra roller blind
Easier to operate manually or electrically.
What is the composition of Sunshine fabric zebra roller blind?
Sunshine fabric zebra roller blind is made of 30% Polyester, 70% PVC. At UNITEC, we only use high-quality polyester filament yarns to produce our fabrics. Some yarns are imported from South Korea, Pakistan and India.
Below is a detailed photo of the mesh area of ​​the zebra pattern sunshade blind fabric: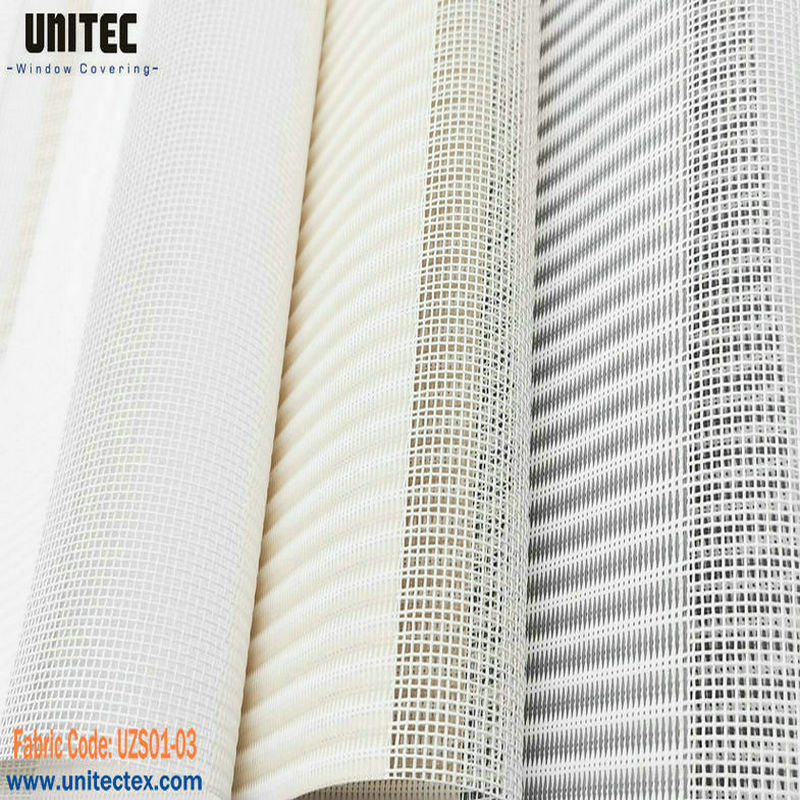 UNITEC's quality system:

What do we check before loading?
UNITEC quality control system
Quantity: We check the quantity of the entire order and randomly check the quantity of the volume.
Packing: We check if the packing is intact.
Label: We check whether the label is complete.
Measurement and function: We measure the width, quantity, etc. of rolls.
Color: We use a spectrometer to check the color.
Power failure performance: We use strong light to test power failure performance.
Flatness: We check the flatness of the fabric on the long table.
Skew and Cupping/Curl: We make a finished blind to test the skew and cupping performance.
---
Next:
OEM/ODM China Dunelm White Roller Blinds Fabric - UNITEC's most popular blackout roller blind 78 series – UNITEC
---
| | |
| --- | --- |
| 1. Quantity | ■Passed          □ Failed            □ N/A           □ Client's decision |
| 2. Packing | ■Passed          □ Failed            □ N/A           □ Client's decision |
| 3. Labeling | ■Passed          □ Failed            □ N/A           □ Client's decision |
| 4. Style, material, color, Artwork | ■Passed          □ Failed            □ N/A           □ Client's decision |
| 5. Workmanship | ■Passed          □ Failed            □ N/A           □ Client's decision |
| 6. Measurement, function | ■Passed          □ Failed            □ N/A           □ Client's decision |
| 7. Test/ Test report | ■Passed          □ Failed            □ N/A           □ Client's decision |
| 8. Cleanliness on site | ■Passed          □ Failed            □ N/A           □ Client's decision |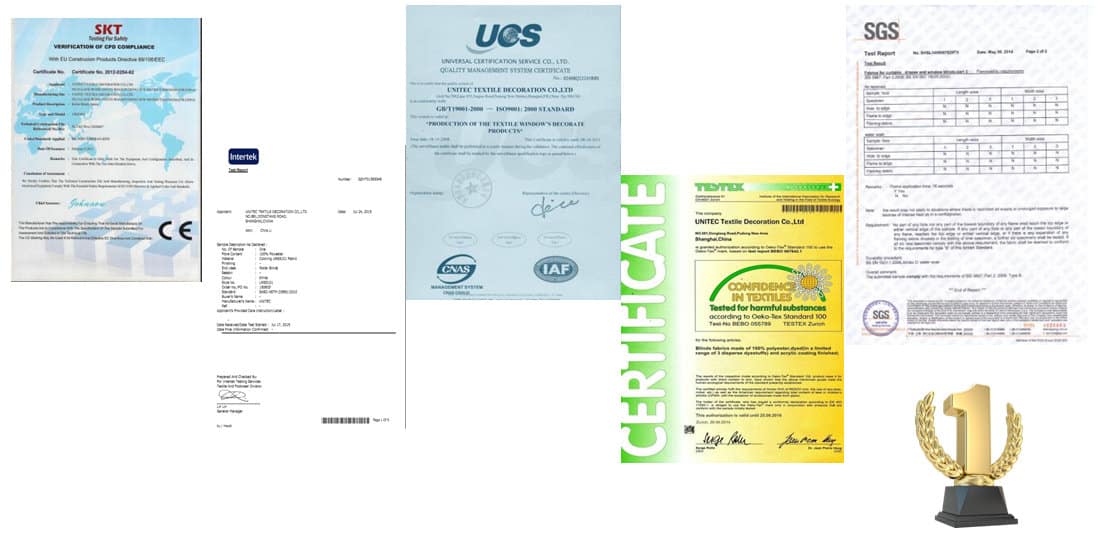 1. Packing:
Length per roll: 30m/30 yards
Inner packing: hardboard tube and kraft paper/ poly bag
Outer packing: hardboard tube and tube cover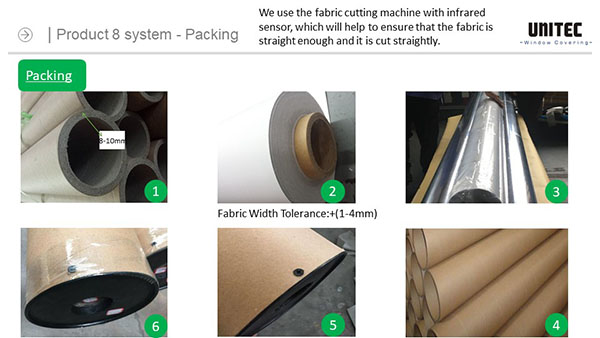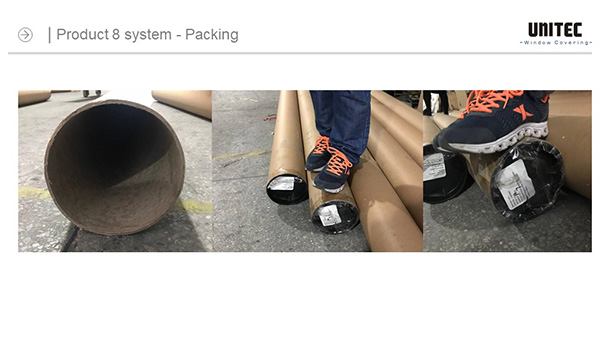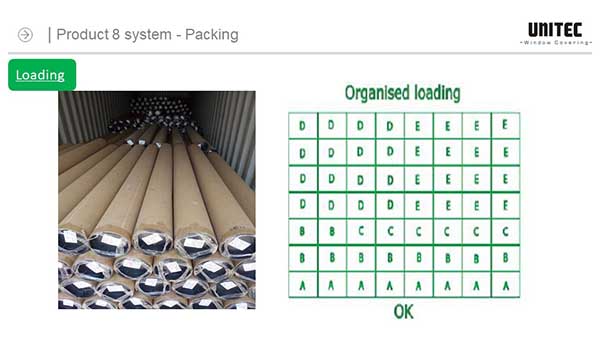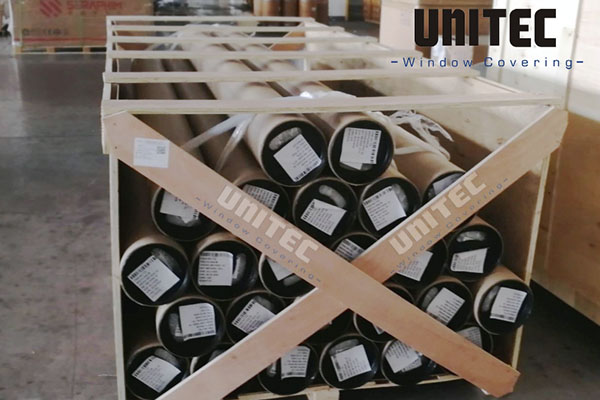 Container Loading: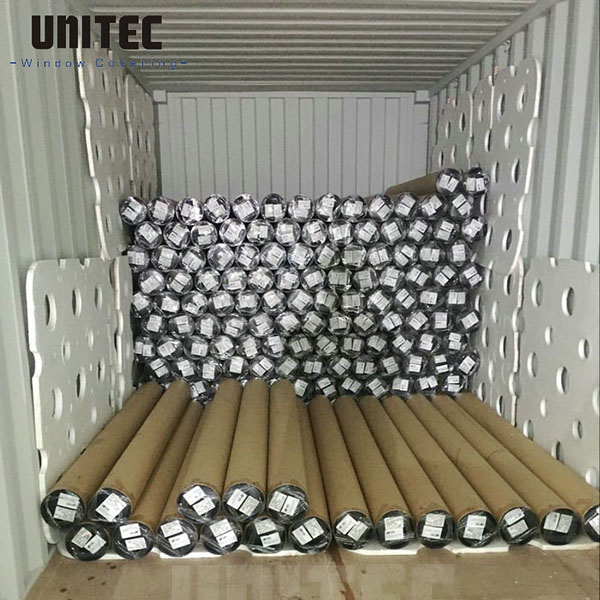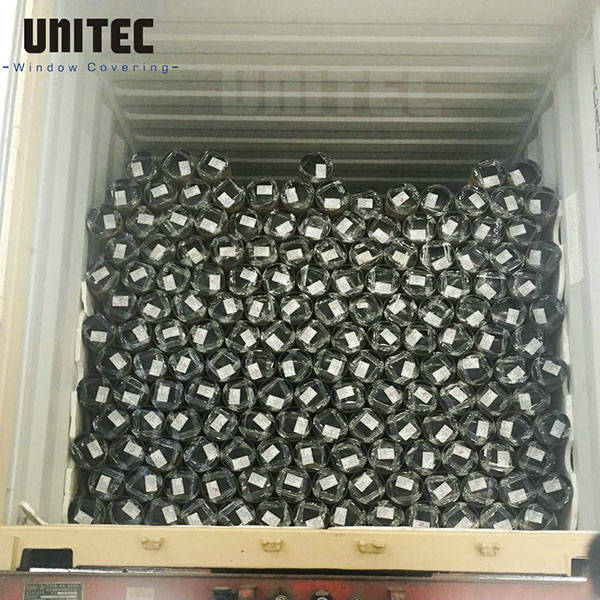 Shipping Method:
Air Shipment & Sea Shipment