UNITEC flagship product blackout roller blind PVC URB3509
Product Detail
OVERVIEW
PACKING & SHIPPING
QUALITY ASSURANCE & WARRANTY
Fabric name: PVC
Code: URB3501-3520
Composition: 1 ply Fiberglass, 3 Ply Vinyl
Production Process: Weave fiberglass base fabric–Produce PVC film–Make laminating
                                                                                           UNITEC flagship product blackout roller blind PVC URB3509
UNITEC3509 is a very popular product, it is suitable for many countries and regions, no matter it is hot summer area, very strong ultraviolet light area, or sometimes need privacy house or place where this kind of blackout curtain fabric will appear . Therefore, PVC blackout roller blinds are suitable for: office pvc blackout roller blinds, hotel pvc blackout roller blinds, airport blackout roller blinds, movie room blackout roller blinds, bedroom blackout roller blinds
URB3509 is made of one layer of glass fiber and three layers of pvc. It is a high-quality PVC fabric blackout roller blind. Can be 100% shading. Why is it a high-quality material, because first of all, all processes from raw material yarn to coating are imported raw materials. Quality control starts from the source. As long as there is something that does not meet the quality standards, we will re-purchase the material. The fabric of all these PVC blackout roller blinds is very smooth, without edges and flaws. The color is also very bright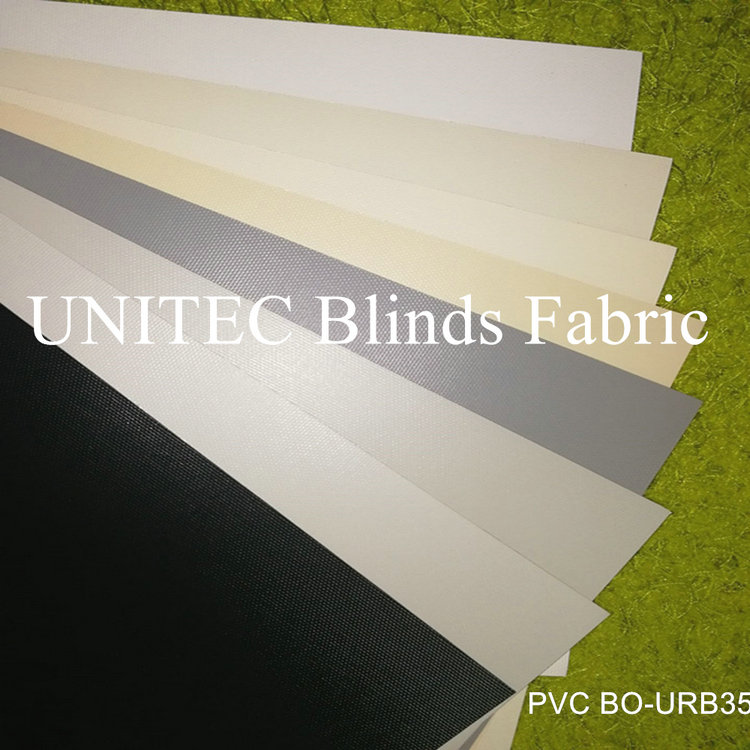 What are the advantages of blackout roller blinds?
Total blackout
Does not curl
No wrinkles
High verticality
Block UV Ray
Eco-friendly
Pb Lead-free
Color Fastness 5-6
The above are its advantages. Secondly, because this shade roller blind PVC is sold in many countries, the demand is very large, so we have a very large inventory. If you need this shade roller blind PVC, you only need to contact us Contact the sales department, we can deliver the goods to you the next day, if you need more quantity or some custom size door. We can help you customize the blackout roller blind you need!
---
---
. Parameters
• Application: Roller, Roman and Panel Window Blinds
Technical Data
• Composition: 1 Ply Fiberglass, 3 Ply PVC
• Width: 1.83m,2.0m,2.44m,2.5m,3.0m,3.2m
• Light Fastness: 5-6 (Blue Scale) Tested to ISO 105-B02:2014
• Nominal weight: 550±5%(gsm
• Nominal thickness: 0.42 mm
• Fire Classification: California U.S. Title 19 (small scale), NFPA 701-2010 TM#1 (small scale), BS 5867 2008 Part 2 Type B Performance.
Performance
• Opacity: Blackout (Complies to AS 2663.3.1999)

2. Certification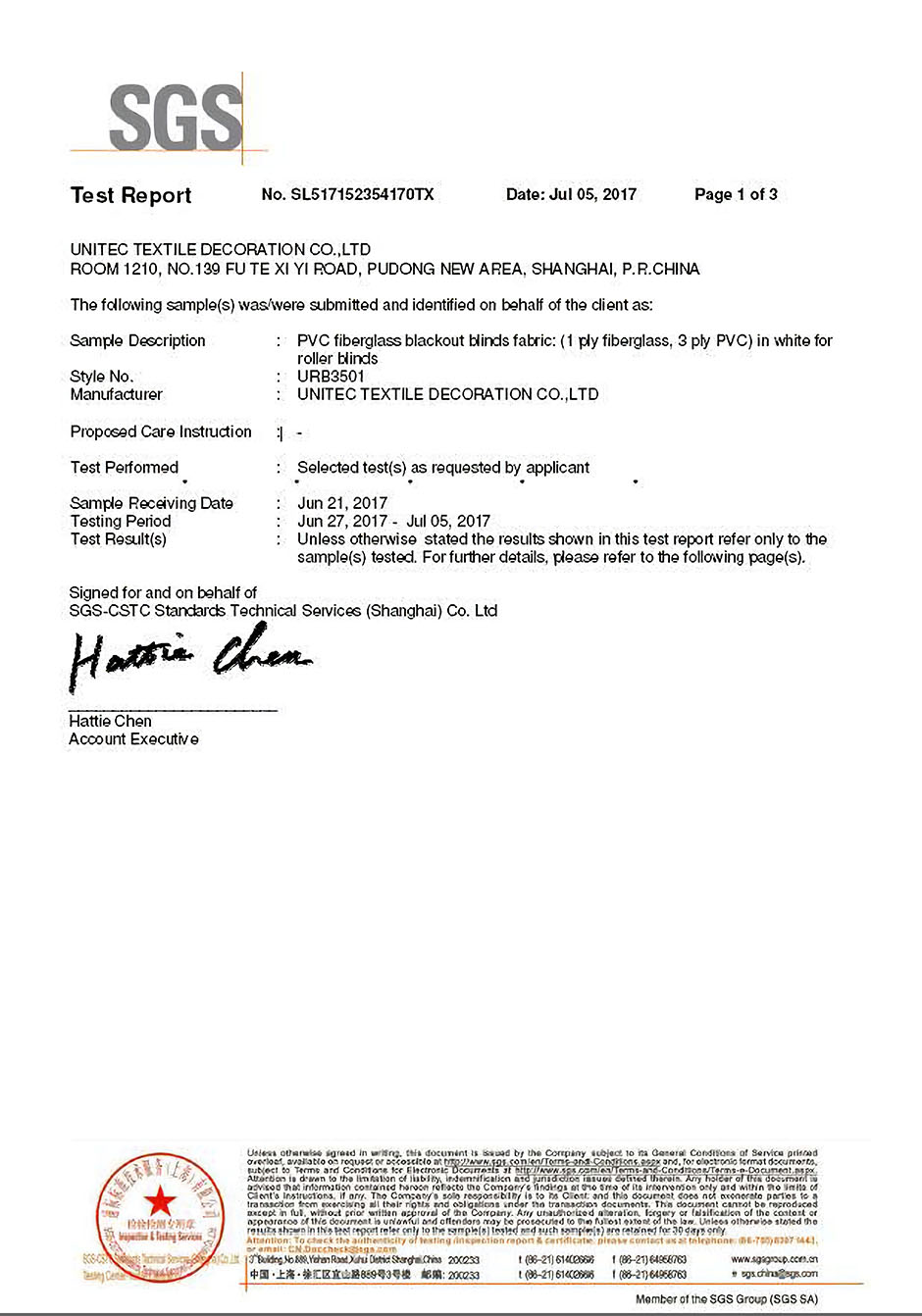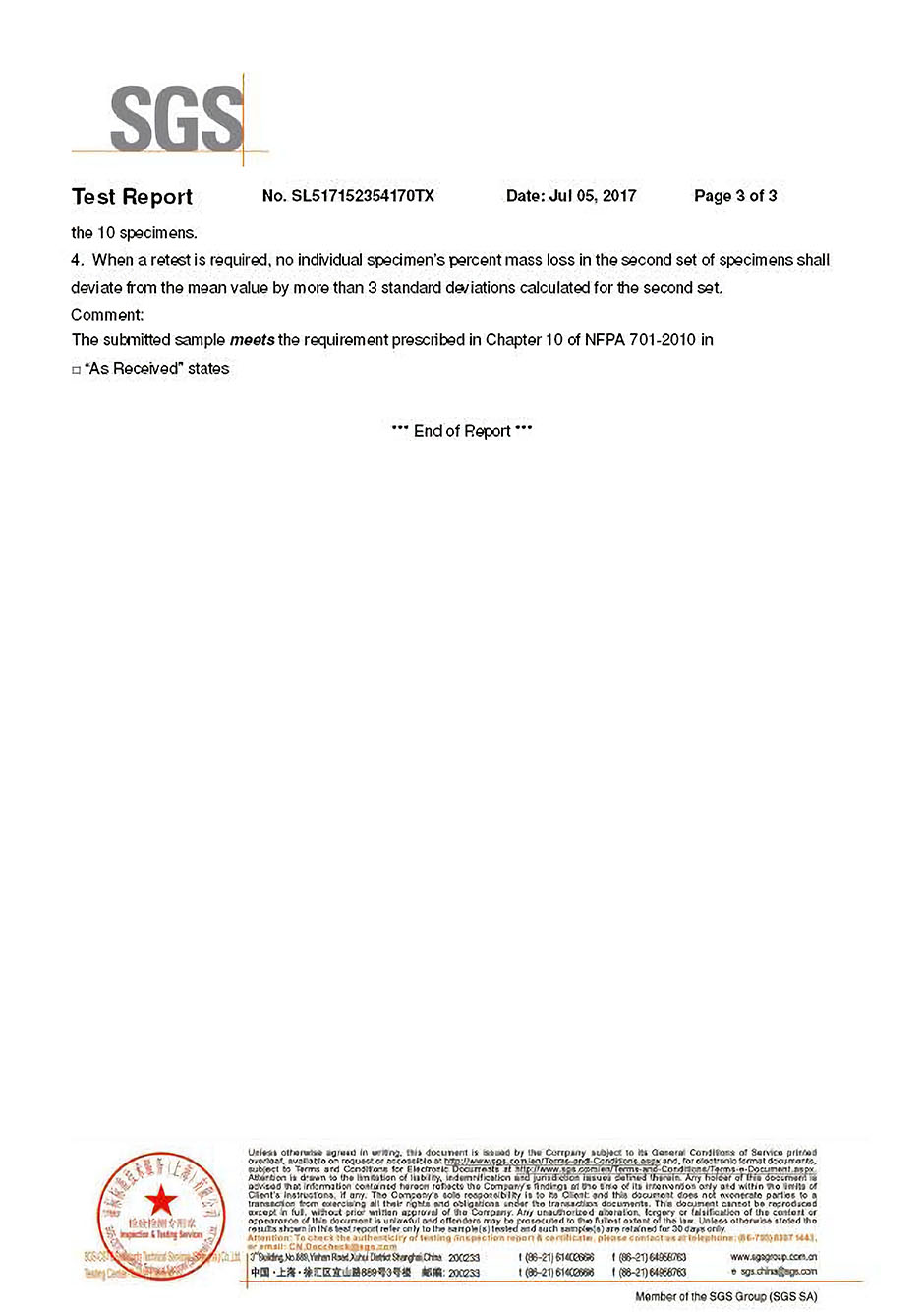 Packing & Shipping
1. Packing
Length per roll: 30m/30 yards
Inner packing: hardboard tube and kraft paper/ poly bag
Outer packing: hardboard tube and tube cover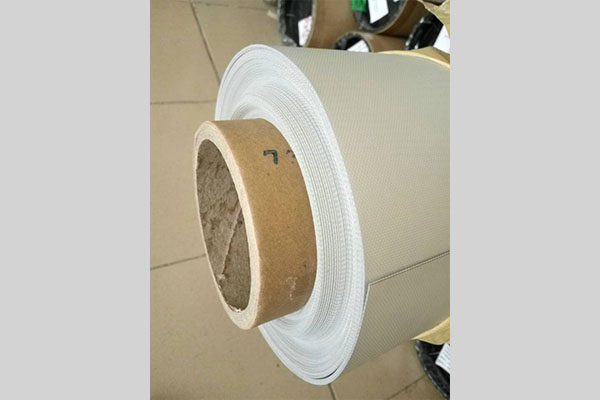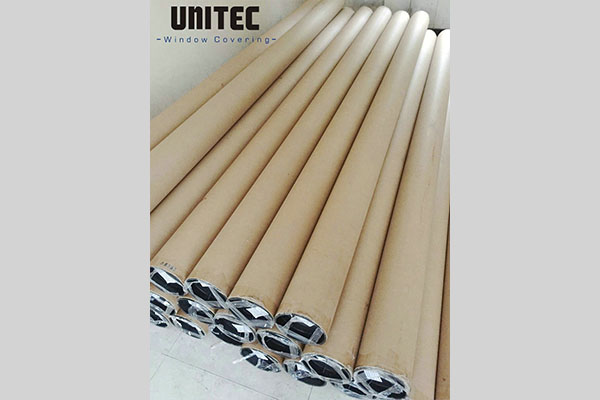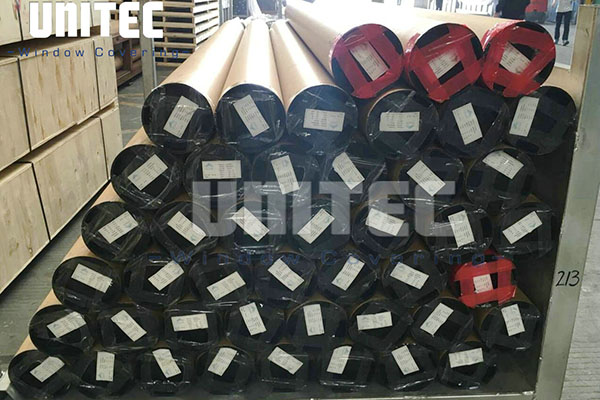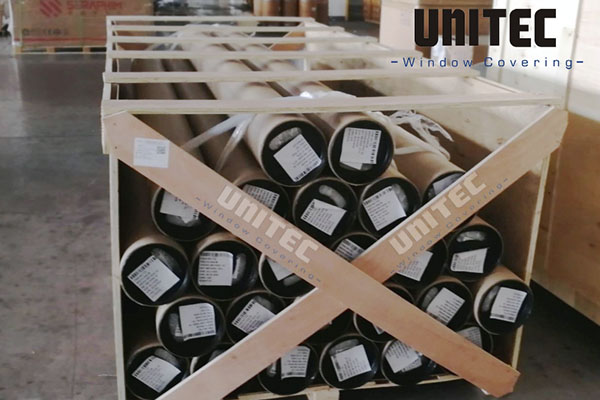 Container Loading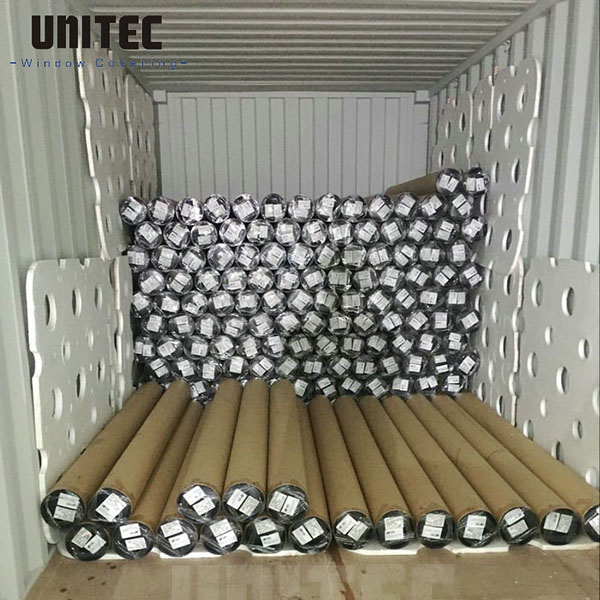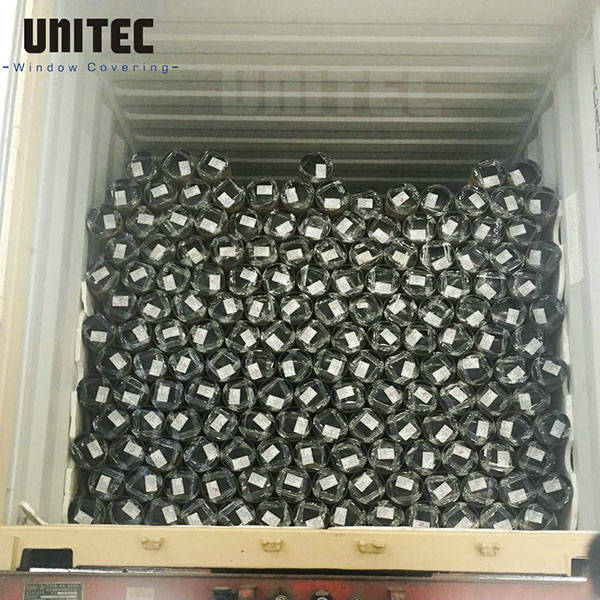 Shipping Method
Air Shipment & Sea Shipment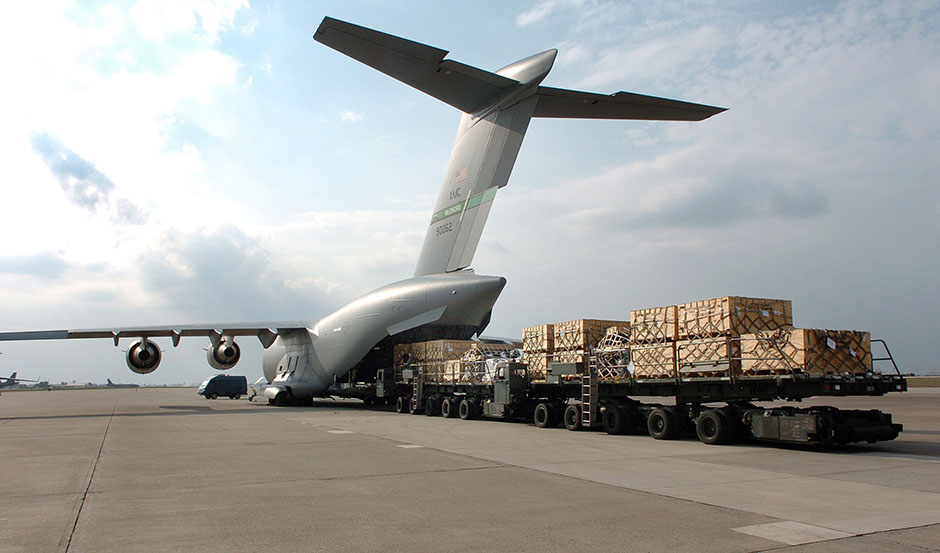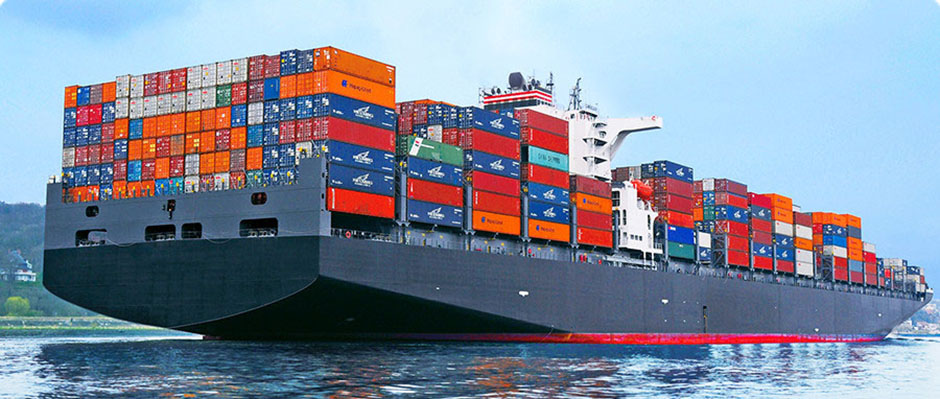 The final inspection would be made before shipment.
Inspect the flatness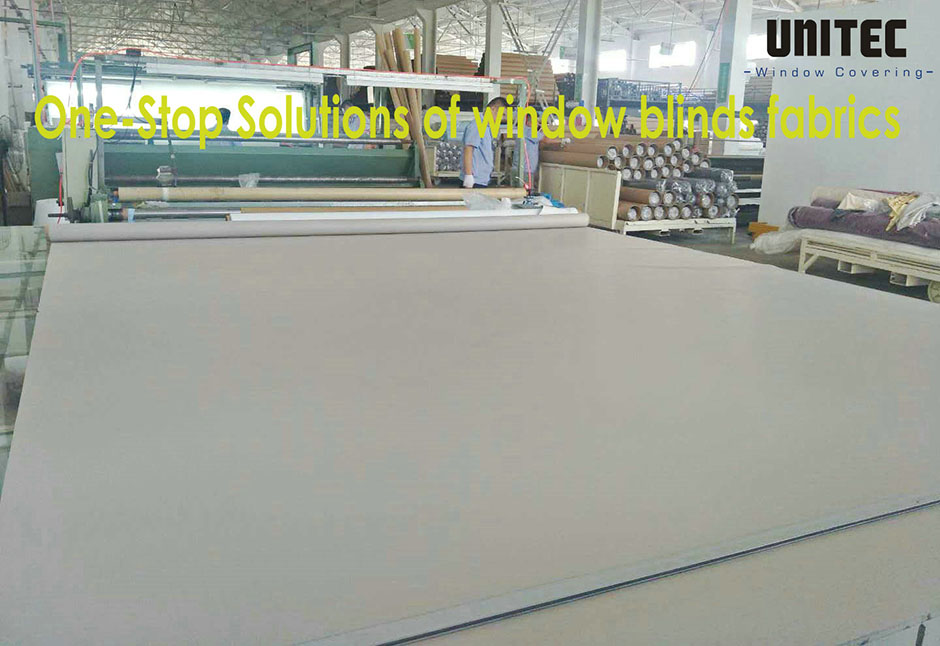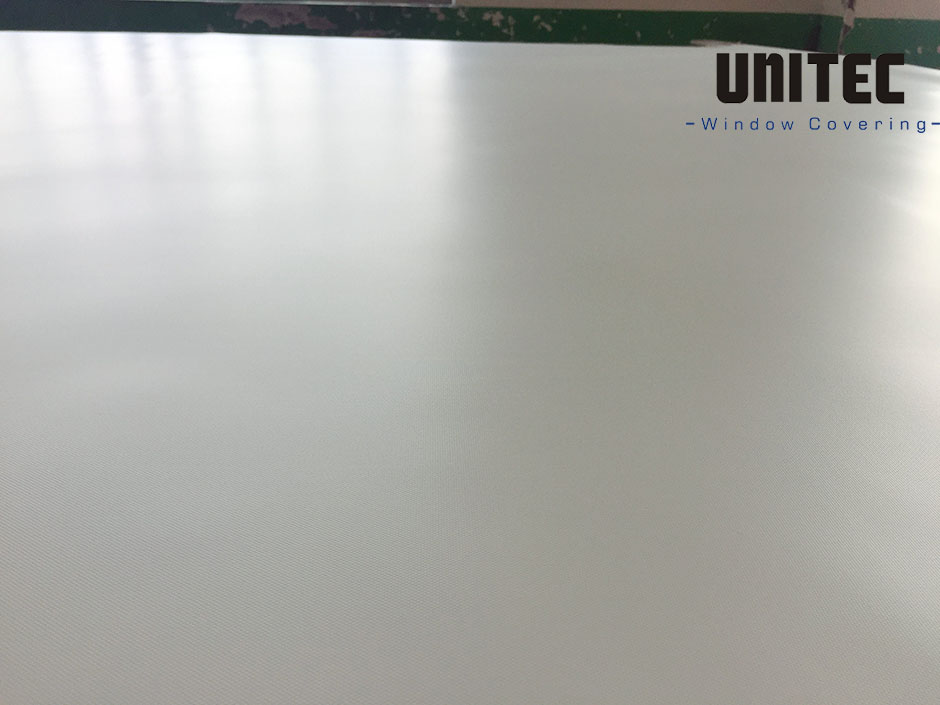 Fabric Thickness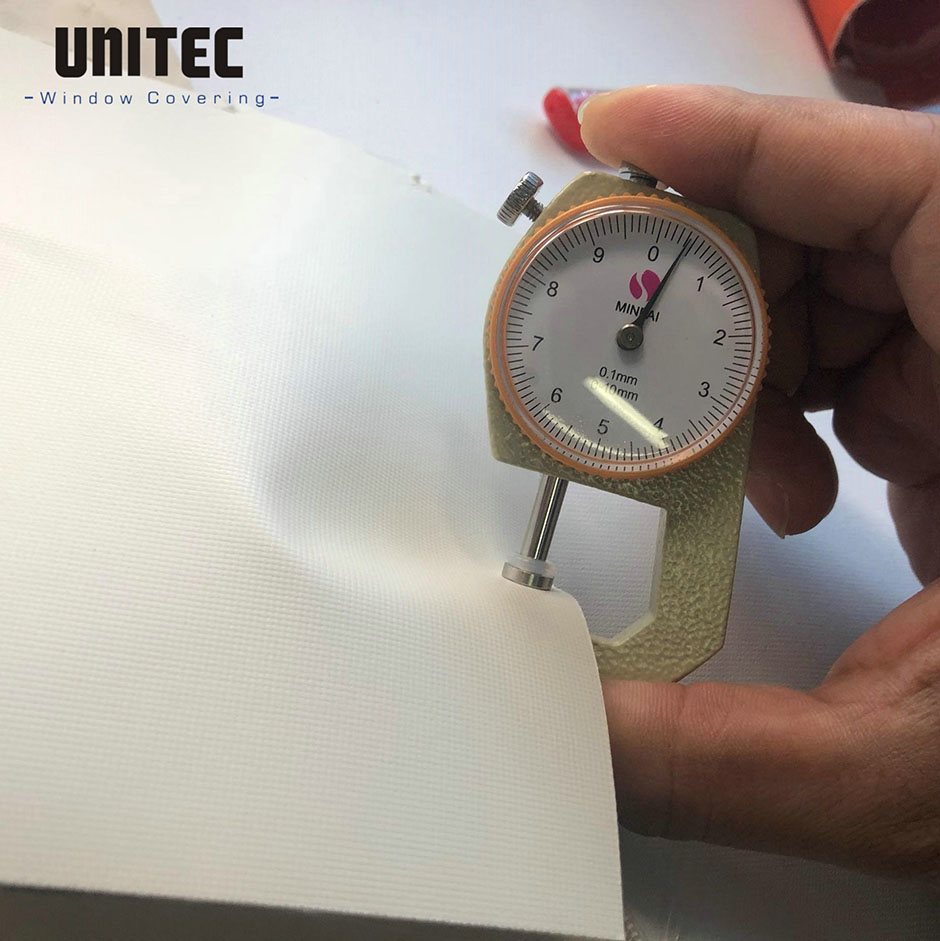 Fabric Weight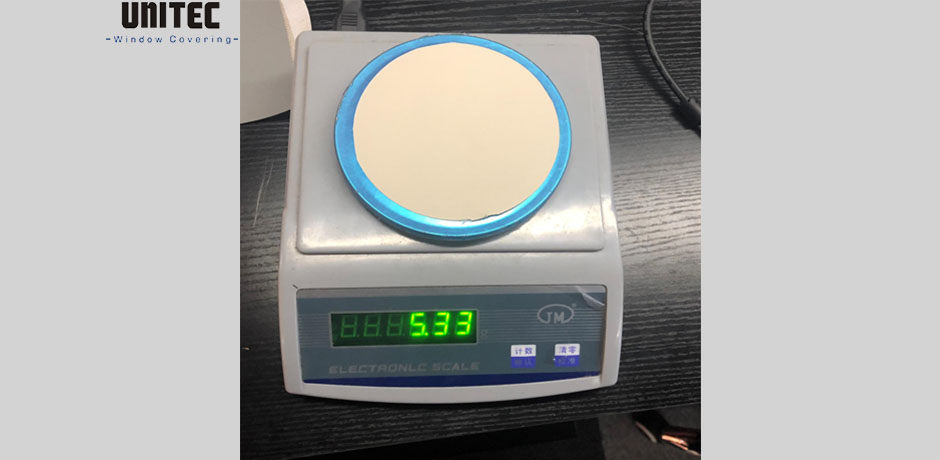 Inspection Report made by QC team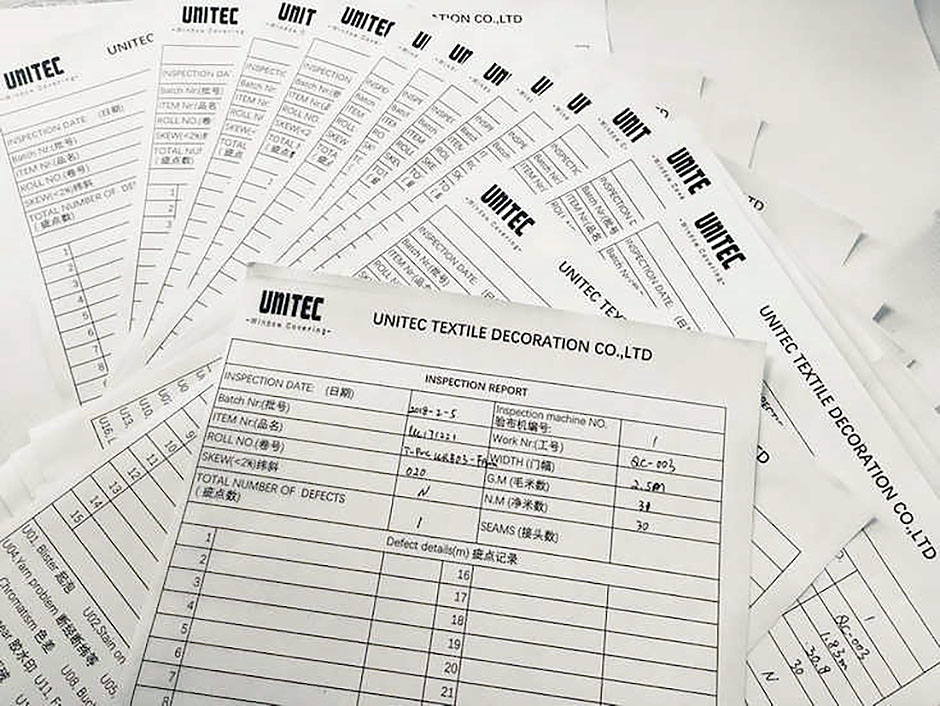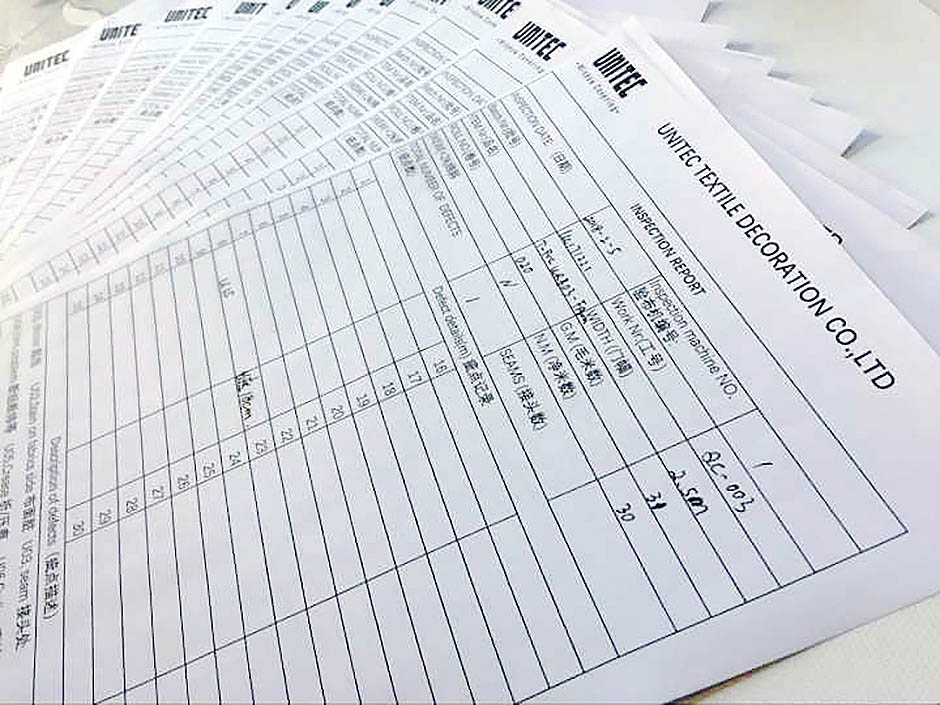 Warranty
UNITEC has passed the certification of ISO9001-2008, SGS, CE, INTERTEK and a strict QC system including IQC (Income Quality Control), IPQC (In Process Quality Control), FQC(Final Quality Control) and QA (Quality Assurance). Our mission at UNITEC is to deliver the highest quality of roller blind fabrics, this is why we provide our customers with the security of quality warranty on all of the products. To protect you even further, UNITEC now offers one extra year warranty, in addition to the standard 4-year product warranty, on a selection of products to ensure continuous peace of mind. Don't miss out! Place your order to get the warranty now!