Best – Selling Fiberglass PVC BO Fabric
Fiberglass PVC BO Fabric is one of our Best - Selling fabric that are very popular in America, South America, Europe and etc. We have exported this fabric to more than 56 countries within 10 years.
The color range of high-material Fiberglass PVC Blackout Roller blinds URB35 can be well matched with other ranges of UNITEC, and can be used in conjunction with zebra blinds, sunscreen blinds and vertical blinds.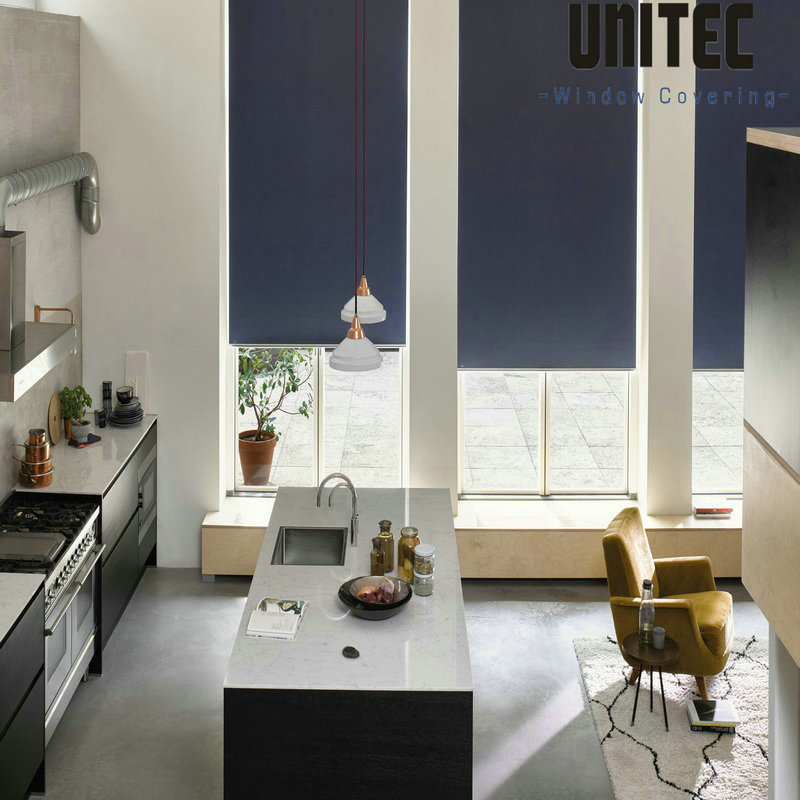 Where can be used Fiberglass PVC BO Fabric?
This fabric can be used only indoor like Airport, Home, Office, Leisure space and etc. And this fabric has been passed NFPA 701 and BS5867.
Features of high material fiberglass PVC Blackout Roller Blinds Fabric URB35:
- Moisture Proof
- Anti-UV
- Antistatic
- Non-Flammable
- 100% Blackout
- Washable
Advantages of Fiberglass PVC Blackout Roller Blinds Fabric URB35:
- Excellent Blackout Ability
- Easy to clean and maintain
Good Services can provide you from UNITEC:
- Established Production Time: 4-5 weeks after Deposit
- Rich Choice for the width: the maximum width we can do is 3.2m, normal width is 1.83m - 3m
- OEM and ODM Services are also Available
- Excellent Packing:
30M/Roll (Blackout) 
50M/Roll (Translucent)
Outer Package:Carton Tube
If you are interested in this fabric, please just feel free to contact us by email: blinds@unitectex.com. More details and free samples are always ready for you.
---
Next:
Popular Design for Classic Roller Blinds Fabric - linen and polyester combined jacquard roller blinds – UNITEC
---