GANA URB64 Series Manufacturer of 100% Polyester Fiber and Acrylic Coating –Application to Blackout Roller Blinds
VITRA URB8100 Series Manufacturer of 100% Polyester Fiber and Acrylic Coating --Application to Blackout Roller Blinds
This URB8100 series of blackout roller blinds is a very popular product in UNITEC products. Made from 100% polyester fiber and acrylic coating. The price is reasonable, the use is wide, and the colors are bright and multi-colored. Can be used for home blackout roller blinds, cloth blinds, office hotel roller blinds and some public places. Durable, fireproof and antibacterial.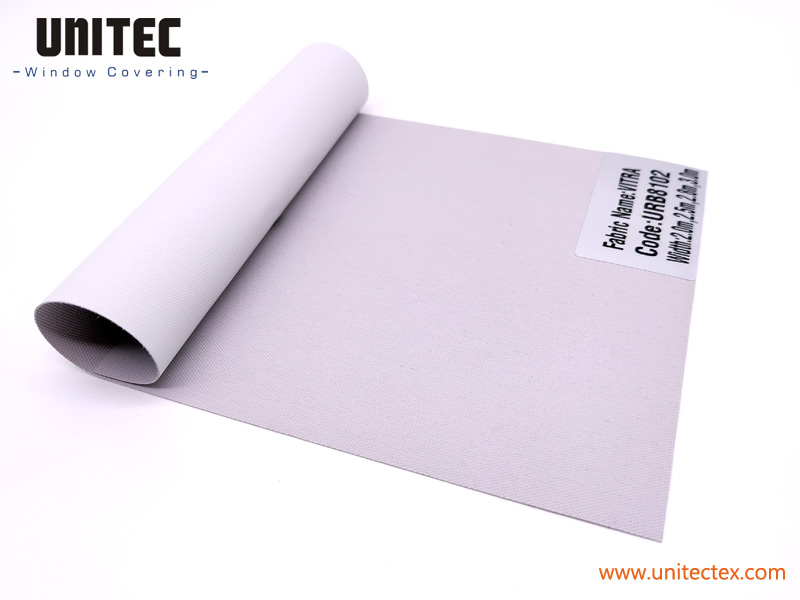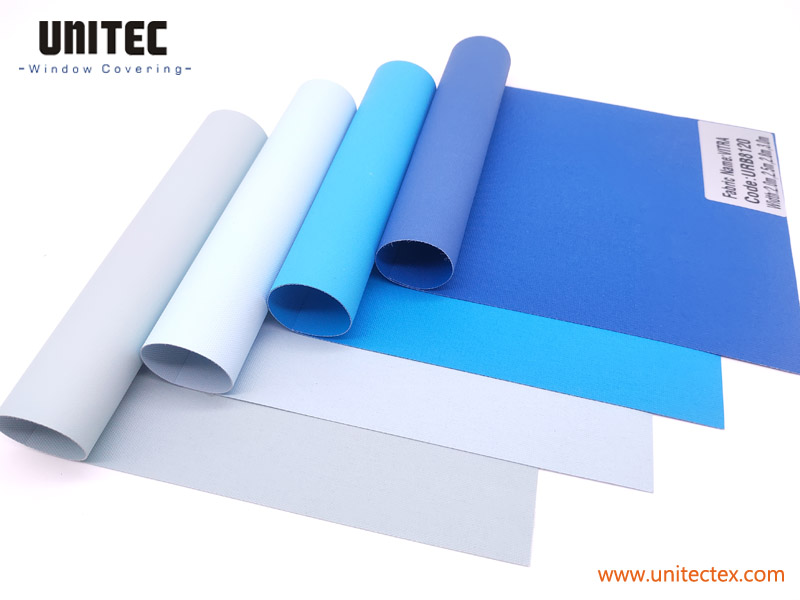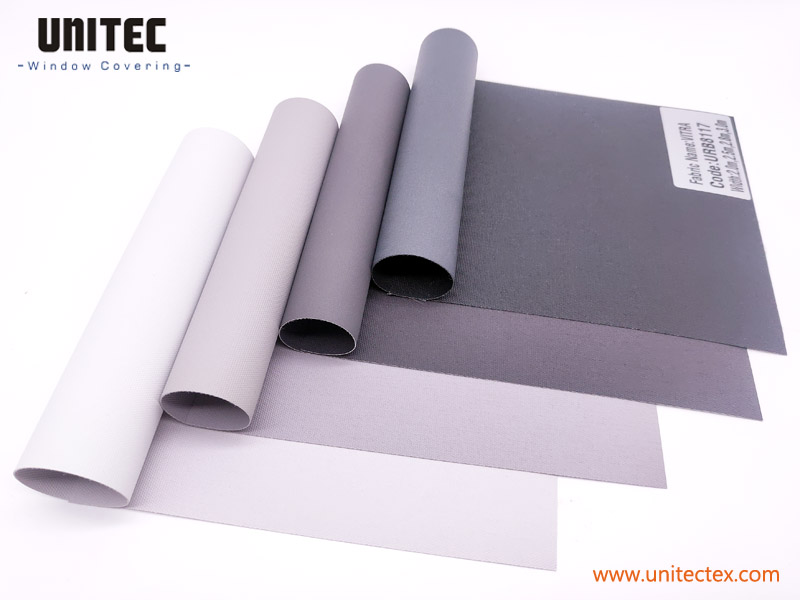 Deep Color Blackout Roller Blinds Fabric with Double Coated for Home and Office
A smart choice if you want light and privacy at the same time. PVC free blackout roller blinds fabrics are available in a range of opacities, colors, and textures. And it is suitable for both commercial and residential applications.
Certification and Quality Warranty of Blackout Roller Blinds Fabric VITRA URB8100 Series:
All UNITEC products have a strict raw material control system, and we insist on using environmentally friendly raw materials to produce our products. At the same time, we will do a complete product certification before the product is put on the market. So, you can rest assured to choose our products, Especially URB23.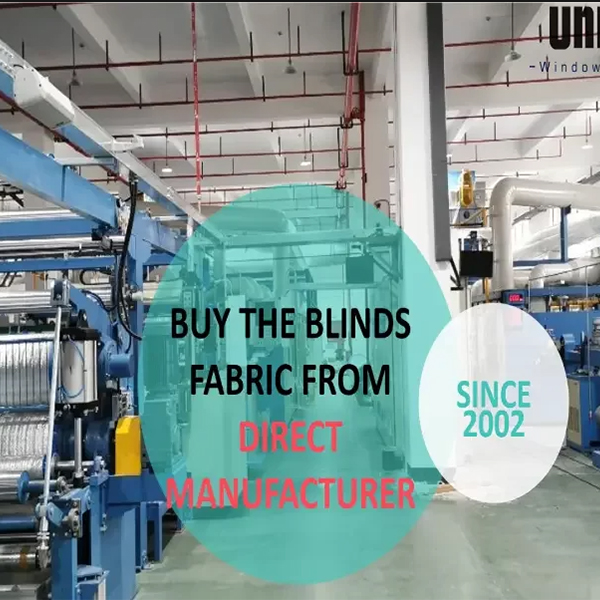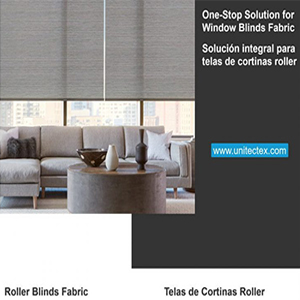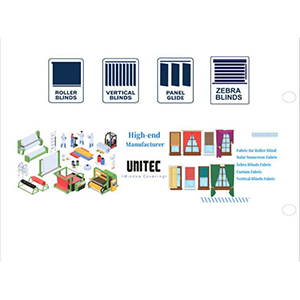 Trade Terms
MOQ:
1 roll (If in stock), 700M each color and width (if no stock)
DELIVERY TIME:
1-2 days (if in stock), 25 days for bulk production
PAYMENT TERM:
We offer a flexible payment term.
QUALITY GUARANTEE PERIOD:
5 Years
H2/H3:
 Our Factory and Trade Terms
Roll Length: 30m/roll
Packing: Polybag and Carton Tube
Port of Loading: Shanghai, China.
20'ft container volume: Approx 290 Rolls.
40'ft container volume: Approx 610 Rolls.
Customized labels and logos are available.
If there is a product quality problem, Our sales manager, customer support department, quality control department, and production department will serve you together. You will get a confirmation response within 12 hours; Within 24 hours, you will receive our investigation report; You will get a solution within 48 hours; Within 72 hours, you will see the results of our execution.
We supply free A4 samples and the customer pays for the postage. Usually for 4-7 days.
All UNITEC Team can help you with different issues: Please see the details below:
Sales@unitectex.com (Business Inquiry & Sales Department),
Production@unitecblinds.com (Production Department),
QC@unitecblinds.com (Quality Control Department),
Customersupport@unitectex.com (Customer Support Department),
info@unitectex.com (General information processing Department)
Sea, Airfreight, Train to European countries.
UNITEC is a leading manufacturer of roller blinds fabrics, vertical blinds fabrics, sunscreen blinds fabrics, zebra blinds fabrics, Curtains Fabric, Zip track Blinds Fabric, and Pearl Soft Backlit Fabric since 2002. Welcome to visit our factory anytime.
The normal lead time is 4 weeks.
---
---
Previous:
VITRA URB8100 Series Manufacturer of 100% Polyester Fiber and Acrylic Coating –Application to Blackout Roller Blinds
---