Hard material transparent zebra roller blinds UNZ14-006
Product Detail
OVERVIEW
OVERVIEW
QUALITY ASSURANCE & WARRANTY
Hard material transparent zebra roller blinds are meant to provide high-performance solutions for the glare of the sun. When used in roller blind applications, this zebra roller blinds fabric reduces the absorption of solar thermal energy, prevents harmful ultraviolet rays, and improves the comfort and privacy of any interior space. The Translucent zebra roller blind is 100% polyester fiber, and the maximum width is 3m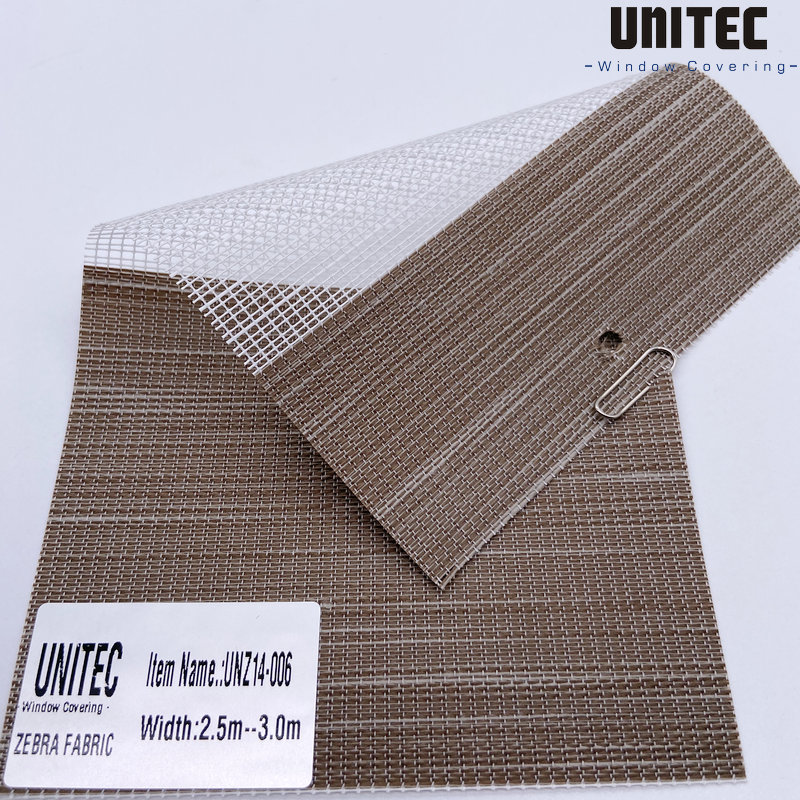 Hard material transparent zebra roller blinds UNZ14-006
These Hard material transparent zebra roller blinds shadows have "Lighting Filtering Zebra Shades" stripes, which alternate with stripes of transparent fabric to use roller shades to provide a pattern of transparent shadows. Its unique zebra stripe design allows you to raise the shadow to get a fully open field of view or lower the shadow and position the stripes to the desired light and privacy.
Hard material transparent zebra roller blinds are now being used by more and more people to buy and use. The first is its beauty and fashion, which will give your house and family a new look. Hard material transparent zebra roller blinds are very flexible and can be suitable for any style of family. They are considered "transitional", which means they can be used with contemporary and traditional designs and anywhere in between! Just like the roller blinds, the lines they provide are concise and ideal for modern/contemporary environments, but due to their soft fabrics, they can also be perfectly integrated into traditional decorations.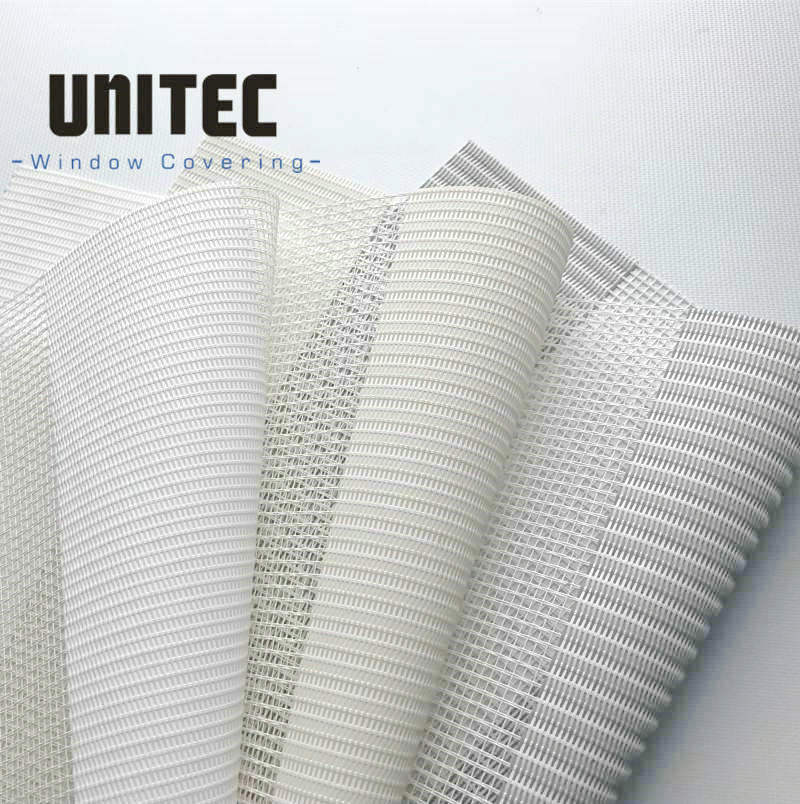 What's the composition of Hard material transparent zebra roller blinds?
The What's the packing standard of this Hard material transparent zebra roller blinds?
Hard material transparent zebra roller blinds is made of 100% polyester. At UNITEC, We only use high-quality filament polyester yarns to produce our fabrics. Some yarns are imported from Korea, Pakistan, and India.
What kind of width can be made?
We can make 2.5m, 3.0m.
The packing standard is 50 lineal meters per roll. The inner packing is an inner hardboard tube with a polybag and outer hardboard tube. The diameter of the outer tube is 18cm. The 20ft container can load 260 rolls and 40ft container can load 580 rolls.
Translucent zebra roller blind fabric selection
Hard material transparent zebra roller blinds have a variety of fabric, texture, and color options available. Use bright colors boldly or stay neutral! Choose light filtering or darker room decoration fabrics to completely customize each room! There are even geometric designs!
When protecting furniture and floors from strong sunlight, Hard material transparent zebra roller blinds are your friends. Therefore, we directly understand the damage to the sun from the fixtures inside the house. The closed layered shadow can block 90% of ultraviolet rays!
---
Previous:
Factory Supply 100 Black Out Roller Blinds Fabric - Cationic Polyester Blackout Fabric – UNITEC
---
1. Packing:
Length per roll: 50m/50 yards
Inner packing: hardboard tube and kraft paper/ poly bag
Outer packing: hardboard tube and tube cover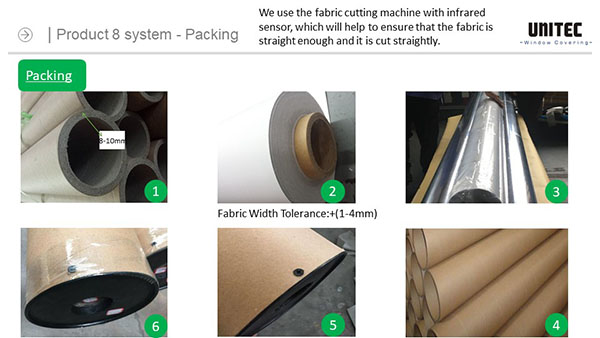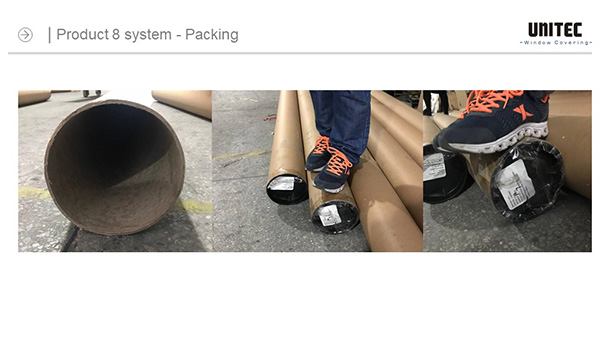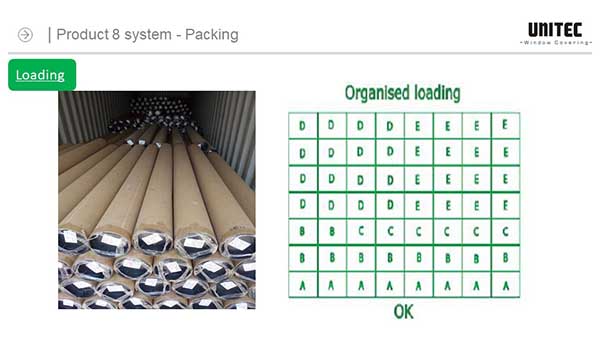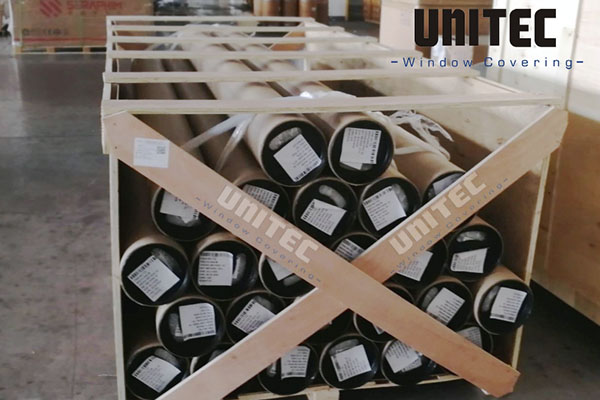 Container Loading: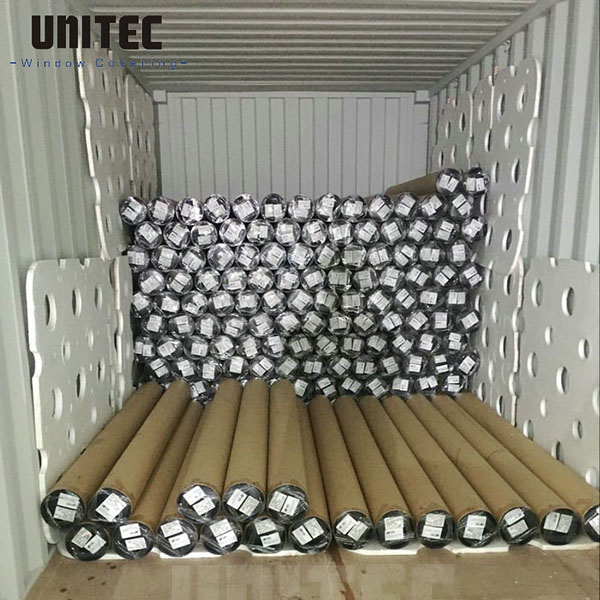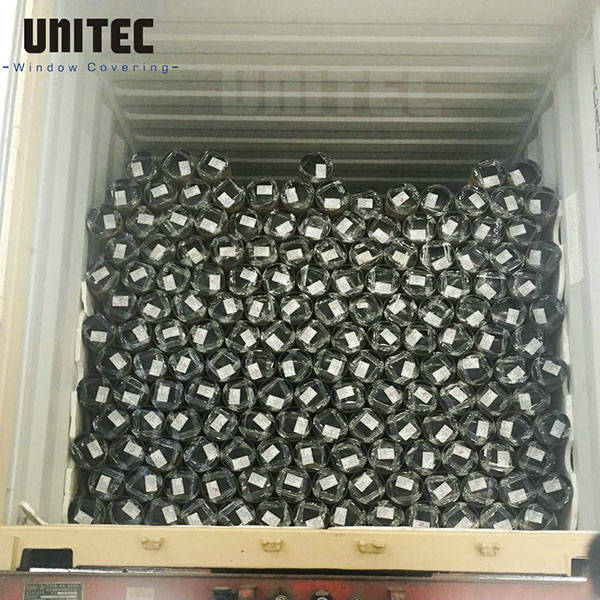 Shipping Method:
Air Shipment & Sea Shipment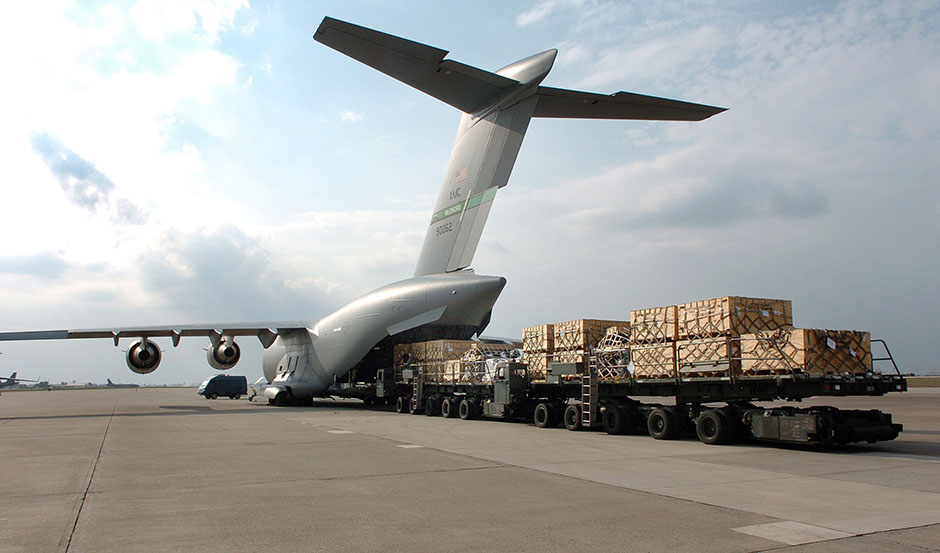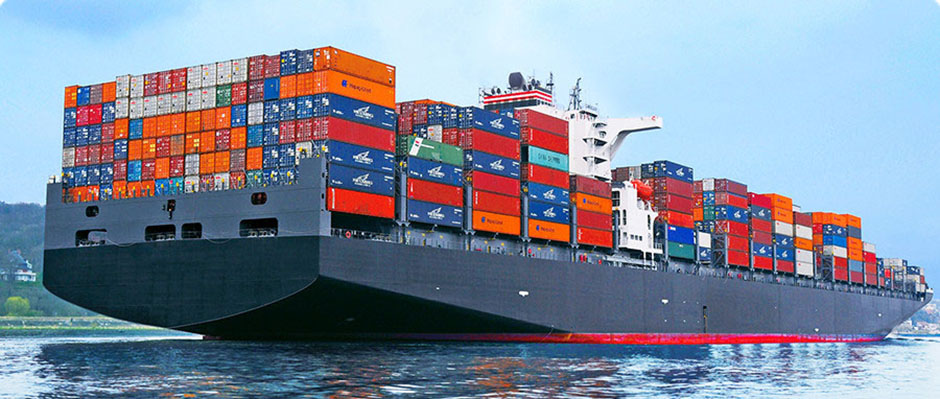 Quality Assurance & Warranty
The final inspection would be made before shipment.
1. Inspect the flatness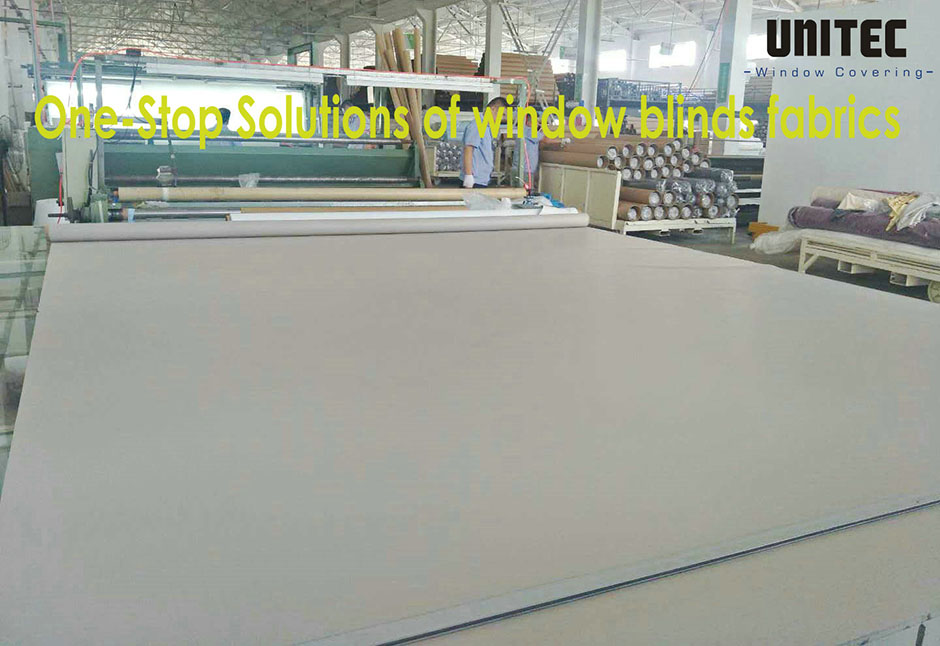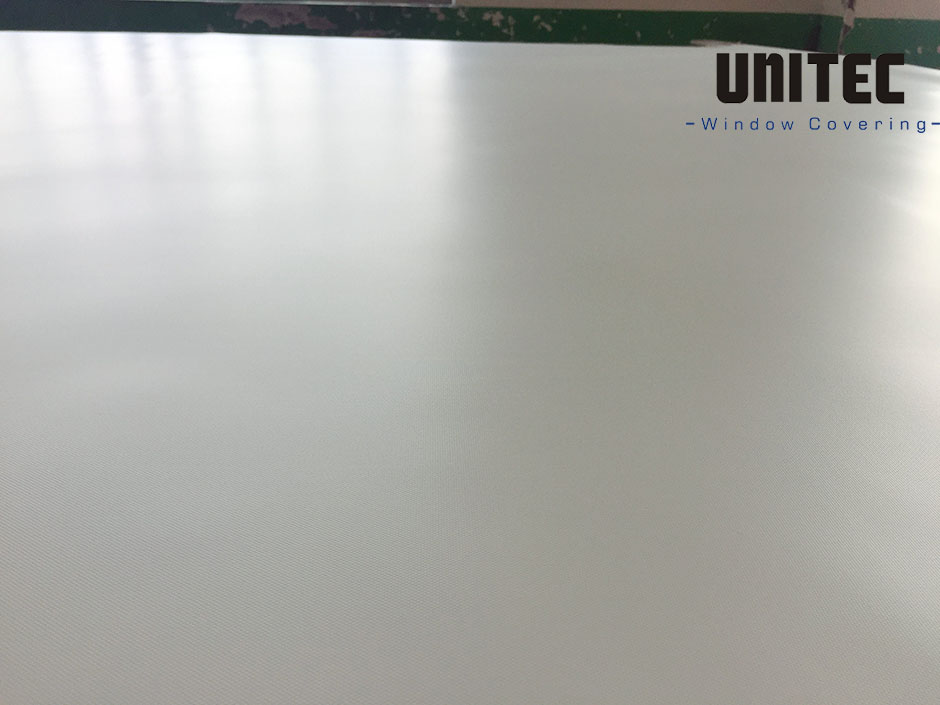 2. Fabric Thickness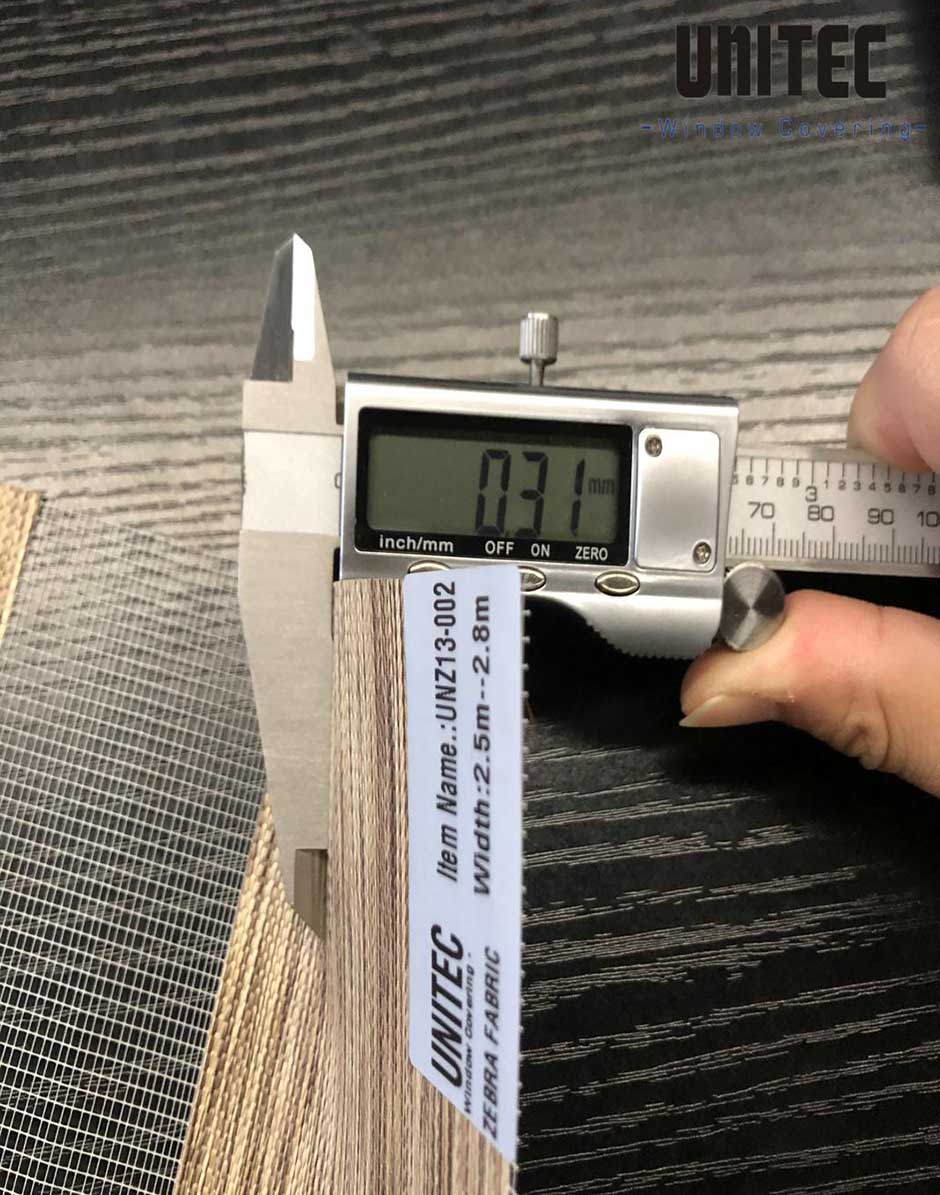 Inspection Report made by QC team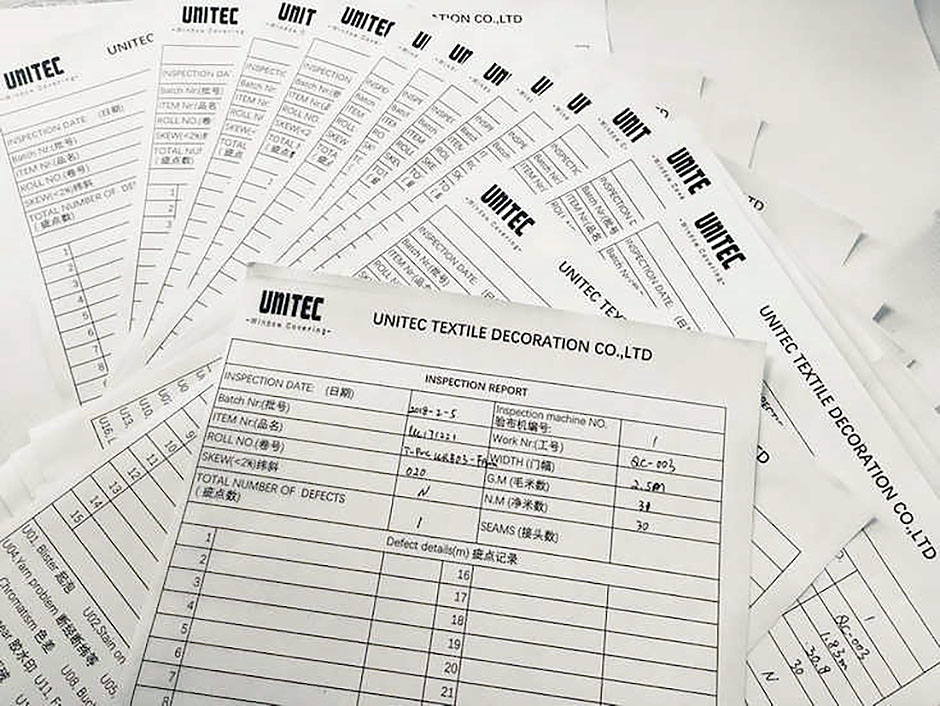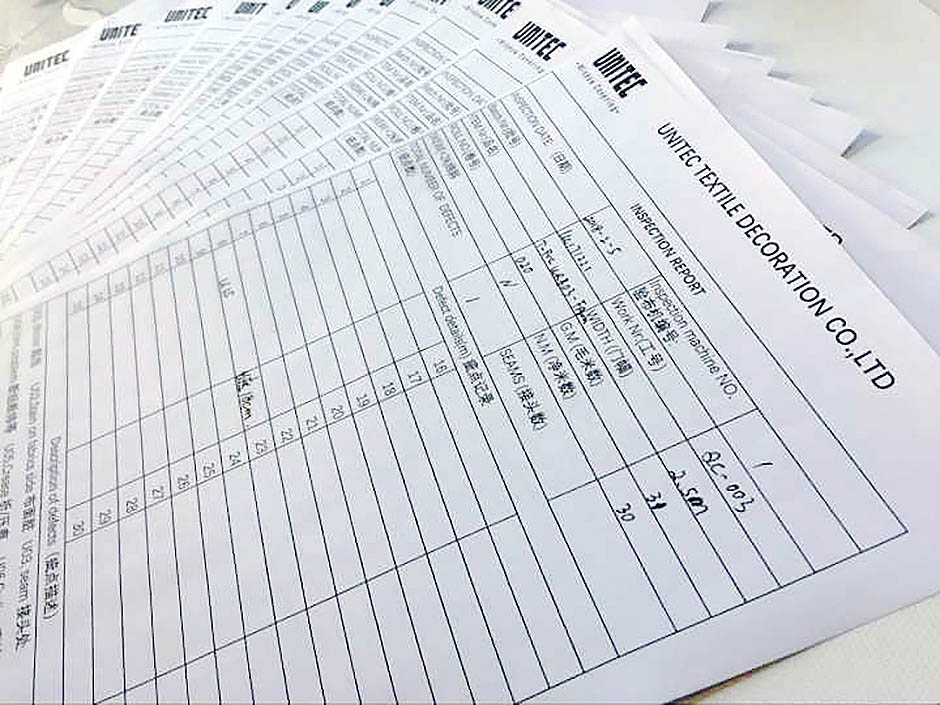 Warranty:
UNITEC has passed the certification of ISO9001-2008, SGS, CE, INTERTEK and a strict QC system including IQC (Income Quality Control), IPQC (In Process Quality Control), FQC(Final Quality Control) and QA (Quality Assurance). Our mission at UNITEC is to deliver the highest quality of roller blind fabrics, this is why we provide our customers with the security of quality warranty on all of the products. To protect you even further, UNITEC now offers one extra year warranty, in addition to the standard 4-year product warranty, on a selection of products to ensure continuous peace of mind. Don't miss out! Place your order to get the warranty now!